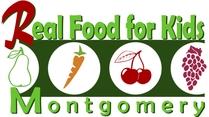 RFKM to Host Screening of "Lunch Hour"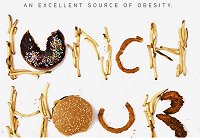 On Saturday May 3, RFKM will be hosting a screening of "Lunch Hour", a feature-length documentary that explores the national school lunch program, childhood obesity, and our addiction to unhealthy food (starring Rachel Ray, Robin Quivers, Marion Nestle, Senator Kirsten Gillibrand, Amie Hamlin, Peter Eisler, and Alex Jamieson). Following the film, James Costa, writer and director, will be on hand to lead a discussion.
Details:
May 3: 6:30-9:00 p.m.
Takoma Park Community Center
7500 Maple Avenue
Takoma Park, MD 20912
Suggested donation:
$10 per person.
Appropriate for ages 14 and older.

In case your head has been buried in the sand for the last few weeks . . .

. . . or you've not put reading our informative, and incredibly interesting newsletters on the top of your To Do list, just a little update on what we've been up to and where we're going.
March 10 - Montgomery County Council President Craig Rice and Vice President George Leventhal sent Superintendent Joshua Starr a letter outlining suggested changes to the MCPS food (prompted by our advocacy work and similar to the changes suggested on the petition we started on March 14th)

March 14 - Superintendent Starr sent a response to the letter outlining more or less why MCPS should maintain the status quo but mentioning that school food is on the June 3 Board of Education meeting agenda!

March 20 - Karen Devitt testified on behalf of RFKM to a joint meeting of the Montgomery County Council's Health and Human Services and Education Committees with the Superintendent, Marla Caplon, Dir. of Food and Nutrition Services and 5 members of the Board of Education present (view here under Committee Work Sessions, HHS/ED - 3-20-14 Mar 20, 2014 - the best stuff is towards the end of the almost 2 hours they spent on school food).
So where do we go from here?

We are gearing up for the June 3rd meeting (10 a.m., meet outside the meeting room at the Carver Educational Services Center at 850 Hungerford Dr, Rockville, MD 20850 at 9:30 a.m.) and we need you to be there! Parents with signs in hand should be present to both testify and sit in the audience to show the Board members how important this issue is to you. If you are willing to testify, please e-mail realfoodmcps@gmail.com and if you are able to be present but would prefer not to testify, e-mail members@realfoodforkidsmontgomery.org. If it's just Lindsey and Karen, this is not going to be successful, so please mark your calendars to be present for this most important meeting. Following the day the Start School Later crowd showed up in force at a BOE meeting, MCPS parent surveys, community meetings and real action started on that issue. The same is possible for school food, so please come out in force!

RFKM Rep Training April 26th
RFKM will be holding a training session for our school representatives and interested parents from 10 a.m.-noon on April 26th. We will work on school-based advocacy strategies such as presenting RFKM's work to your PTA, how to survey your school food environment, changes you can make at the local school level, starting a Wellness Committee, and dealing with opposition. RSVP to
realfoodMCPS@gmail.com
. Location TBA.
We are looking for someone to host this meeting at their home (you'll need seating for about 10 with access to a TV) so e-mail us at the address above if you're able. Thanks!
Everyone Who Can Needs to Pitch In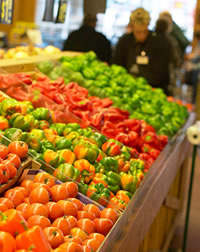 Share Our Petition

Do you have babysitters in MCPS? What about an e-mail list for your child's class or a neighborhood Yahoo or Google Group? These are all great places to share the RFKM
petition
to improve school food. We're stalled short of 1000 signatures but we'd like 2000. Please share it today!
Click on the link above to have your Amazon purchases help support RFKM. Please bookmark it! Note it will say "Chesapeake Institute for Local Sustainable Food and Agriculture" who is our fiscal sponsor.


Hydroponic Systems for Greenhouses
First Fruits Farms in Germantown is looking for additional schools in which to install hydroponic systems in unused or underutilized greenhouses, which they have already put into three Montgomery County high schools. They have been able to raise money for each school to cover the cost of the installation so that for under $200 most schools can get started. This may even be possible if your school does not already have a greenhouse. For more information, contact Peter James at
Useful Resources for Parents


Two-Bite Club
An illustrated story about two children who, when trying different healthy snacks, are encouraged to take two bites first before deciding whether they like what they've tried or not.
Provided in
English
and