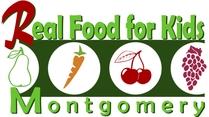 RFKM Opens Petition to MCPS

Over the last year, RFKM has been building grassroots support from parents, students and community members in Montgomery County to demand better food for our children. Now is the moment that we are bringing it all together with an
online petition
designed to show support for the priorities of RFKM members by parents, students, community members, businesses, churches, health care providers, organizations and educators in the county. We will collect signatures over the next 2 months, then plan to deliver them to the Board of Education and Superintendent Starr at a BOE meeting in May, with hopefully many of you in attendance.
We are counting on you for this advocacy campaign to be a success! Please sign, have your spouse and kids sign, share it on Facebook, tweet it and e-mail it to all your friends in MCPS.
Thank you!


RFKM to Host Wine-Pairing Farm-to-Table Dinner
When:
April 5, 6-9 p.m.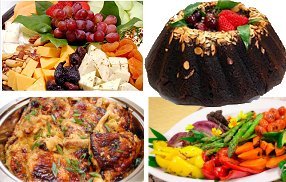 Where:
Huckleberry Fine Art Gallery
12051 Nebel St.
Rockville, MD 20852
Cost: $150 couple (or pair of friends) / $80 individual
Join RFKM in a backdrop of fine art for an elegant farm-to-table wine-pairing dinner prepared by Catering by Seasons, the highest-rated green caterer in the DC metropolitan area. There are a limited number of tickets, so don't wait to sign up!

RFKM in the News

Yesterday morning,
The Gazette
reported on a letter sent by Montgomery County Council Vice President George Leventhal and President Craig Rice to MCPS Superintendent Josh Starr asking for many of RFKM members' top priorities. This was another important piece of RFKM's spring advocacy campaign. Many thanks to Councilmembers Leventhal and Rice for communicating the County Council's support for better food in MCPS.
Webinar on Food Marking in Schools

Unhealthy Food Marketing in Schools: Reading, Writing, and a Candy Ad?
March 17, 2014, 2– 3 p.m.
Part of the 'What You Need to Know to Promote Healthy Eating in Your State!' webinar series.
Register here
.