There's still time! Sign up by Thursday . . .
We've been talking about RFKM's "5 for 5 Challenge" for weeks now and the final week to sign up has arrived. Next week, September 15-19 (Maryland Homegrown School Lunch Week), RFKM is challenging YOU to eat 5 servings of fruits and vegetables every day for 5 days for a $5/serving sponsorship. Ideally, contestants will find 5 sponsors who will fund a day's worth of servings for $25. Each contestant will have their own online fundraising page, and all money raised by challenge participants will support RFKM's efforts to improve school food in MCPS.

After you've completed the challenge, come celebrate with us! On Friday, Sept. 19th at 6:30 p.m. all contestants and their families are invited to let loose and have a good time. Prizes will be awarded to the child who eats the greatest variety of fruits and vegetables and to the child who raises the most money. Location TBA.

To register your kids (or yourself!), please visit: http://www.realfoodforkidsmontgomery.org/5for5/
The deadline to sign up is Thursday, Sept. 11 at 5:00 p.m.
Opt out of Junky Snacks and Opt in to Good Health!
How do you feel about your child eating Doritos, gummy candies, ice cream and cookies at 10:30 in the morning?

All secondary schools and most elementary schools in MCPS offer a la carte snacks that include a long list of items such as Cheezits, Doritos, Tostitos, gummy candies (aka Welch's Fruit Snacks), Craisins, pudding, popcorn, sugary fruit juices, chocolate milk, ice cream and cookies (see a la carte summary sheet for 14-15). And many schools start serving lunch as early as 10:30 a.m.

These a la carte snacks are sold to your children every school day – often without your knowledge and consent. We hear story after story from our RFKM members of their child's mysteriously vanishing lunch account balance.

As a parent, there is something you can do. Take Action!!! Contact your cafeteria manager and request that your child's lunch account be blocked from purchasing a la carte snacks. Here is a link to the email addresses of most MCPS cafeteria managers (please call or visit in person if email is not available). Send your name, your child's name, and your child's 4-digit lunch account pin number and ask to have your child's lunch account blocked from purchasing a la carte items. Some schools will also allow you to put "white milk only" on the account if you would like to restrict your child's purchase of chocolate milk.

You may need to explain to your child why lunch is a time for healthy eating, and that snacks and treats are available at home. No one said that parenting would make you popular!
Nina Teicholz Reveals "The Big Fat Surprise"
Considering cutting fats from your diet? Think again.




In this TedTalk video, Nina Teicholz, the author "The Big Fat Surprise," discusses the misconceptions that have been circulating about fats for the past 60 years. With a background in food, science, and investigative reporting, Teicholz presents her research about fats and why the federal government and dieticians have warned about the negative effect of fats on our health for decades (and still continue to do so). Teicholz challenges this conventional wisdom and suggests that fat is essential to a healthy diet. In particular, she asserts that the saturated fats found in butter, cheese, meat, eggs, and other whole food products actually prove to be extremely beneficial to our body in a variety of ways.
Watch Ms. Teicholz's TedTalk on fats
Seed Story Potluck Sept. 18th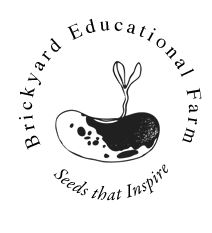 Brickyard Educational farm invites you to a Seed Story Potluck on Sunday September 14th from 5:30-8:30 p.m. at 8565 Horseshoe Lane, Potomac, MD. Contact Sophia@BrickyardEducationFarm.org for ride share questions. RSVP here. Bring a dish and come to the farm to chat about what the seeds of a community food movement
are
!
RFKM Selected for Takoma Park Grant
RFKM is pleased to announce that we have been awarded a $5,632 grant by the City of Takoma Park to hire a School Liaison for Nutrition Improvements Intern this fall. The intern will work with schools that serve Takoma Park residents and their RFKM representatives to help start wellness committees, poll parents, reach out to the Spanish-speaking community, remove unhealthy a la carte and vending items, install salad bars and rearrange cafeterias so children make healthier choices. Please see our web site to apply for this position. We have funding to pay for 240 hours total (15-20 hours/week).
Correction
Last week in our story about sugary breakfasts in MCPS, the amount of sugar in a serving of Craisins was inaccurate. A 1/4 cup serving of Craisins formulated for school food has 24 grams of sugar, 3 occurring naturally and 21 added via refined white sugar (about 5 tsps). With that, the addition of Craisins to breakfast choices is still Craisy.
Articles, Videos, and Petitions of Interest
Keep new Agent Orange GMO's off your plate

CSPI Action to Alert Congress to not weaken the National School Lunch Program

Educational materials on healthy eating for kids ages 4 to 8 years old. Through global exploration and sustainability, this curriculum will help introduce your children to eating well and is offered for free to anyone interested.

Montgomery County Sustainability Network Meeting on Fossil Fuel Divestment Campaign - Tuesday, Sept. 9 6:45-8:45 p.m. at Dawson's Market in Rockville. Come hear more about the campaign for
fossil fuel divestment
in
Montgomery County and its impact on climate change.


Register for Webinars on Healthy Food in Schools

Sept. 17th: The ABC's of School Wellness Policies and the Role of Parents

Oct. 1st: Healthy Halloween

Oct. 21st: Beyond the Bake Sale: Effective and Healthy Fundraising Strategies