Want a great way to get your kids psyched about eating more fruits and vegetables while supporting RFKM? Sign them up for the . . .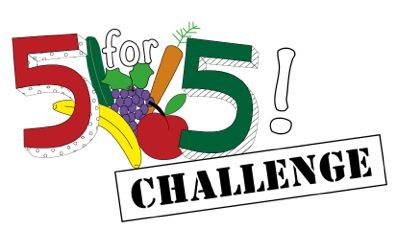 Registrations are now open for RFKM's 5 for 5 Challenge, sponsored by Whole Foods Market. During the week of September 21-25 (Maryland Homegrown School Lunch, or farm-to-school week), we are challenging MCPS students to eat at least 5 servings of fruits and vegetables a day for 5 days and to raise at least $5/serving to support the work of RFKM. Ideally, students will find 5 individuals who will each sponsor 5 servings of fruits and vegetables for $25.

There will be special prizes for the child who eats the greatest variety of fruits and vegetables and for the child with the largest number of sponsors. The deadline to sign up is Sept. 20th at 11:59 p.m.

To register your kids (or yourself), visit http://5for5challenge.causevox.com. This is also a great fundraiser for PTAs to do jointly with RFKM and for workplaces focusing on improving employee wellness. If your PTA or workplace is interested in participating, please contact Lindsey.
---
RFKM on WJLA ABC 7
Real Food for Kids Montgomery's Executive Director Lindsey Parsons was on ABC 7 news last week, talking about a new online survey showing how MCPS misses the mark in nutrition, and how local schools can raise their grade.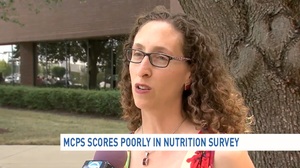 The survey, based on over 6,000 public votes, gave MCPS a C+ in the cafeteria. Studies show healthy eating leads to better academic performance, which is why Lindsey says a quality salad bar in every school and elimination of processed foods from school menus are important next steps. Watch the clip.
---
Help #UpgradeMyState
Have you ever thought about what foods are available in public facilities like the local library, pool, park and playground? It's important for famlies to be able to stay active and eat healthy, which is why a new initiative is asking us to help urge the Maryland Department of Health to upgrade our state's purchasing practices to provide healthier options.

No more vending machines with sugary drinks, candy and chips or snack bars filled with hot dogs and fried chicken fingers as the only option. Contact local legislators to help #UpgradeMyState.
---
Special thanks to our sponsor: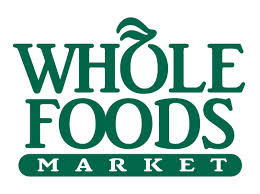 School Food Activism Training
RFKM will be hosting a training in school food activism on

Saturday, Oct. 3

from 10-1, mostly likely at Whole Foods Rockville, but we're still working on the location. If you're considering becoming a school representative or serving on a school wellness committee, are new to the job of school rep, have never attended the training or just want a refresher, please come! Everyone is welcome. Please RSVP to lindsey@realfoodforkidsmontgomery.org.
---

Do Garlic Supplements Lower Bad Cholesterol and Decrease Risk of Heart Disease?

A long term study that started in

2007 has concluded that no matter the form - raw or pill - garlic supplements have not shown significant support to the cardiovascular system, nor did the supplement increase "good" Cholesterol or decrease "bad" cholesterol. This underscores the importance of eating whole, real foods.

According to Stanford researcher Christopher Gardner, you're better off cutting calories, exercising more and eating a healthier omniheart diet.

---

Upcoming Events and Webinars

September 8: Coffee Talk on the impact of certain pesticides on pollinators, aquatic life and our food supply.

September 9: Wellness Wednesday: Not a Brain Break but a Brain Energizer! Move More in Your Classroom webinar

September 29: Moving in Schools: Comprehensive Physical Activity Programs webinar

---
Support RFKM through Amazon Affiliate Link
Please bookmark RFKM's Amazon Affiliate Link and support RFKM with your Amazon purchases.