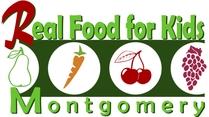 New Schools and Cluster List

Open Sesame: The Story of Seeds Film Featuring Brickyard Educational Farm

Outreach
Save the Date! RFKM to Host Screening of "Lunch Hour"
We Need Your Support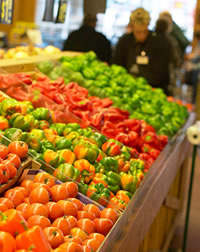 Tickets on Sale until 2 p.m. Today for April 5 Wine-Pairing Farm-to-Table Dinner

Okay . . . so I admit it, last week really wasn't the last chance, but today really is! Please join us for a lovely evening of music (Karen will be entertaining us with her keyboard), fine food and wine and a silent auction.

When:
April 5, 6-9 p.m.
Where:
Huckleberry Fine Art Gallery, 12051 Nebel St.
Rockville, MD 20852
Cost: $150 couple (or pair of friends) / $80 individual
Registration Deadline: April 3, 2 p.m.

Unhealthy Food Marketing in Schools

If you missed the webinar, you can watch it
here
.
RFKM to Host Training
On Saturday April 26, from 10 am-12 noon, RFKM will be holding a training for our school representatives. We encourage all interested members to attend. We will work on school-based advocacy strategies such as presenting RFKM's work to your PTA, how to survey your school food environment, changes you can make at the local school level, starting a Wellness Committee, and dealing with opposition. RSVP to
realfoodMCPS@gmail.com
. Location TBA.
National Soda Summit

June 4-5, 2014
The National Press Club
Washington, D.C.
Join advocates, researchers, and state and local officials to learn the latest on taxes, warning labels, portion sizes, procurement policies, and marketing reform efforts across the country.
Click HERE
to register or for more information.