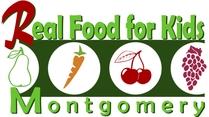 RFKM on Front Page of the Gazette

We were very excited to be featured in an article on the front page of the Gazette on Wednesday March 26. The article, titled "
Montgomery Council, advocates push for healthy school foods
", resulted from the joint meeting of the County Council's Education and Health and Human Services Committees on Thursday March 20.
We're optimistic that all this positive press will result in more whole, delicious, fresh and nutrient-rich food for our kids!

Many Thanks to Michael Jacobson and Lisa Lefferts of CSPI
Save the Date! RFKM to Host Screening of "Lunch Hour"
RFKM to Host Training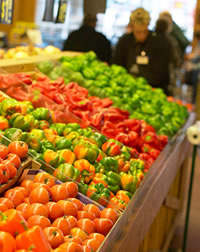 Last Chance (until March 30th) to Buy Tickets for Wine-Pairing Farm-to-Table Fundraising Dinner with Silent Auction
Join RFKM in a backdrop of fine art for an elegant farm-to-table wine-pairing dinner prepared by Catering by Seasons accompanied by a silent auction. Thanks to our wonderful sponsors, we have some great items available for bidding, including gift cards to restaurants, a 60-minute massage, 5 sessions with a personal trainer, interior design, a 1-hour session with a nutrition/wellness coach, professional writing services, and many more…
When:
April 5, 6-9 p.m.
Where:
Huckleberry Fine Art Gallery, 12051 Nebel St.
Rockville, MD 20852
Cost: $150 couple (or pair of friends) / $80 individual
Registration Deadline: March 30
Petitión en español - RFKM Petition Available in Spanish
We now have a
Spanish version of our petition
available. Please forward to your Spanish-speaking friends or send to your school listservs as appropriate. You can find an introductory paragraph in Spanish on our
web site
.
Real Food 101 with Lisa Leake
The The Rabbi Joseph Weinberg Early Childhood Center and Kindergarten Parents Committee invites you to "Real Food 101," featuring Lisa Leake, founder of the blog
100 Days of Real Food
. Lisa will share her strategies for identifying and replacing processed foods in family diets. The evening will begin at 7:00 pm with a reception where you can sample some of Lisa's recipes along with a selection of organic wines and beverages.
Register here