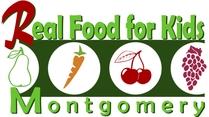 Looking for MCCPTA Delegates
If you are a delegate to the MCCPTA, please
let us know
. We may have a resolution coming up for a vote at the next MCCPTA meeting reflecting the priorities of our members, and we need delegates to speak on behalf of our proposal.

Karen Presenting in Action for Healthy Kids Webinar on School Breakfast
On Tuesday, February 11th, Karen will be presenting on how to build up a parent advocacy network and/or organization like Real Food for Kids - Montgomery in a webinar hosted by MD/DC/VA Tri-State Action for Healthy Kids. The webinar is on the topic of Making the Case for Maryland School Breakfast. If you are an RFKM member from another Maryland county, please let us know, as we are looking for allies around the state. The presentation will be held from 12:00-1:00 p.m. EST. To register, go to:
Pete's APizza Hosting Benefit Day for RFKM on Feb. 18th / Member Gathering from 6-8 p.m.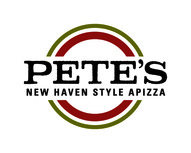 RFKM will host its next member gathering at
Pete's New Haven Style APizza
on
Feb. 18th from 6-8 p.m.
Bring your family, meet with Karen, Lindsey and other RFKM members and enjoy pizza and other dishes made with all natural ingredients (humanely-raised, antibiotic- and hormone-free meats and cheeses, local, seasonal produce when possible including some organic items, and all food and beverages free of high fructose corn syrup). RFKM will receive 25% of the profits all day long (11 a.m. - 10 p.m.), so if you can't make it in the evening, please order take-out or come have lunch to support us and mention our name! Pete's is located at 962 Wayne Avenue, Suite L-B, Silver Spring, MD. 20910. Their phone is 301-588-7383.
Will you support the work of RFKM?
We are still far short of our yearly budget. If each RFKM member gave $27, we would be finished fundraising for the year. Can you help?
Donate online here.

"I wish school food was fresher. I believe that more people would eat at my school cafeteria if it was not only better tasting, but healthier." - Tinia, MCPS student


Resources
The USDA has produced a new Resource called "Dig In", a guide for parents that includes lessons on healthy eating for kids, including a number of easy recipes. English and Spanish versions are available here: