E-News August 29, 2017
Seven Tips for Making Back to School Healthy
It's that time of year again. Vacations are ending, orientations and back to school events are scheduled, and come next Tuesday, the kiddos will be back at school.
Here are a few pointers for getting off to a good nutritional start this school year.
A la Carte: If your keep your child's cafeteria account funded and you do not want them to purchase a la carte or snack foods, be sure to contact your school's cafeteria manager by phone or email and have them block a la carte purchases (especially if they changed schools this year). See RFKM's list of a la carte options in MCPS from last year (offerings vary by school, particularly at the elementary level).
Chocolate Milk: If you do not want your child drinking chocolate at lunch, you can contact the cafeteria manager to also block access to it.
Breakfast in the Classroom: About 80 schools in MCPS serve universal, free breakfast in the classroom (with no non-medical opt out options for parents). If yours is one of them, have a look at the MCPS breakfast (and lunch) menu and discuss with your child your position on their eating breakfast. Typically, chocolate milk will be the primary option sent to the classrooms, as well as 4 oz. portions of 100% juice, and the fruit served is often Craisins (with 5 tsp. of added sugar) so be sure to let your child know what you expect of them in terms of these additional temptations.
School Lunch: School lunch menus are sent home monthly in elementary school but are also available online. Often children, when pressed for time, will eat only the entree and throw out the fruits and vegetables. Talk to your child about starting their meal with fruits and veggies so as not to run out of time, or saving them for a snack later. Also remember to discuss your expectations for white vs. chocolate milk.
Classroom Snacks: If your child is in K or first grade in MCPS, many schools ask parents to provide snacks for younger children for the entire class (each parent brings snacks 1 day a week). If this is the case for your child's classroom, you could ask your teacher or classroom parent to distribute RFKM's Snack Time Tips flyer to parents or work with you to come up with a list of suggested snacks for parents.
Classroom Parties: One of the best ways to ensure healthy classroom parties is to organize them! Volunteer to be the classroom parent or party organizer and set up an online party planning sign-up with only healthy selections (or include one treat). You can also send your teacher and fellow parents the RFKM Healthier Party Plan flyer.
Start a Wellness Committee: If you'd like to tackle these issues on a school-wide basis, you can start a wellness committee through your PTA to address these issues for all grades and classes, as well as other topics such as getting a salad bar for your school or changing a la carte options. For more information on how to do that, see School Food Advocacy Training below.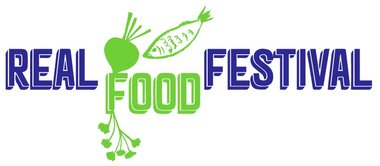 Save the Date!
Please save Oct. 28th from 9:00 a.m.-1:30 p.m. to bring your kids to RFKM's Real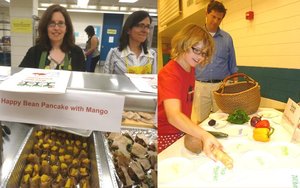 Food Festival (at Concord St. Andrew's United Methodist Church in Bethesda)! The festival will feature workshops for kids and parents on nutrition and wellness topics. In addition, local chefs will provide cooking lessons and team up with students for a chef-led competition to create a new school lunch entrée. Students will then vote on their favorite entrée and select a winner from the chef/student teams. Invitations will go out soon for advance ticket purchases.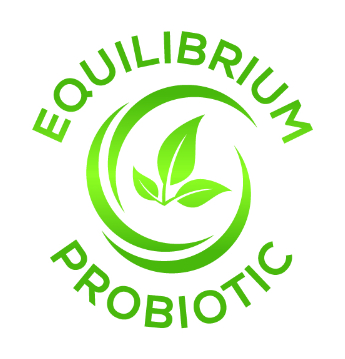 Try Equilibrium. Rebuild your microbiome after using antibiotics! The world's highest strain-count allows EQ to address more GI tract issues. Buy with 20% discount using code Q52P3XGX at checkout on Amazon.com.
Wellness Workshop Leaders Needed for RFKM's Real Food Festival
Real Food for Kids – Montgomery (RFKM) is looking for individuals or groups to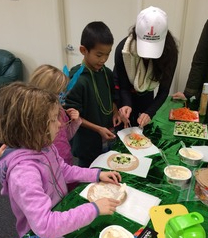 hold workshops during our Real Food Festival on Oct 28th. There will be two slots for workshops – 9:30-10:30 a.m. and 10:45-11:45 a.m. Workshops should be wellness-based but can be on a variety of topics such as nutrition, cooking, mindfulness, yoga, etc. Workshops can be geared towards specific age ranges (e.g., young kids, tweens and teens and adults), or mixed, as appropriate. If you are interested in holding a workshop at our event, please contact Jill Grospierre at jillgrospierre@gmail.com with your desired topic and age target.
Rockville Rewards Kickoff at Paladar Sept. 14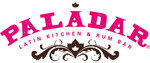 Real Food for Kids – Montgomery will be selling Rockville Rewards cards for the reduced kickoff day price of $15 at Paladar Latin Kitchen on Sept. 14 from 11:30 a.m.-1:30 p.m. and then 4:00 p.m.-8:30 p.m. on Thursday, September 14th. Please come out and enjoy lunch or dinner and get a special reward as well as the usual 15% off Sunday-Thursday at Paladar that comes with the card. Cards will also be available on our web site that day for $15 + $.50 shipping. The cards provide valuable discounts on goods and services from over 125 additional local Rockville businesses, including BounceU of Rockville, Dawson's Market, Bar Louie, Ben & Jerry's of Rockville, Earth Treks Climbing Center, Potomac Pizza, Lebanese Taverna and much much more. See the complete list of participating businesses.
School Food Advocacy Training + All Rep Luncheon
Interested in learning how to start a wellness committee and change the food

and/or wellness environment at your child's school? Come to RFKM's School Food Advocacy Training on Saturday, Sept. 16 from 10:00 a.m.-12:00 p.m., followed by a luncheon for all RFKM school representatives from 12:00-1:00 p.m. Both the luncheon and training will be held at our office at Nonprofit Village, 12320 Parklawn Dr., Rockville (second floor, conference room 1).
If you're part of a wellness committee or looking to start one, this is a perfect training to give you the tools and information to do so. Please RSVP to Lindsey by September 12.
Articles, Jobs, and Events of Interest
Our work wouldn't be possible without you! Please get engaged in our work by making a donation today!


realfoodmcps@gmail.com
www.realfoodforkidsmontgomery.org
(301) 202-4812

Real Food for Kids - Montgomery is a grassroots parent and student
advocacy group working to promote whole, real, local, sustainable
and nutrient-rich foods in the Montgomery County Public Schools in
Maryland and is a chapter of Real Food for Kids.