RFKM Helps MCCPTA Resurrect Health and Safety Committee
Last year, the MCCPTA Health and Safety Committee had stopped meeting after losing their most active leader (upon learning that committees are not permitted to have co-chairs). Thanks to the work of our Executive Director, Lindsey Parsons, interested parents were brought together, the committee was resurrected and a new Chair - Stefania Clerici - was elected. The committee also appointed a Chair for the Subcommittee on School Nutrition - Lisa Mandell, RFKM's parent representative to Bradley Hill ES. The committee's goal is to work with MCPS to assure students a safe, healthy and secure environment while they are at school. Current additional subcommittees/workgroups include Safe Technology, Drugs and Alcohol, and Safety in Portables.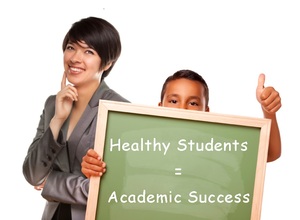 You can get involved by joining a subcommittee, including School Nutrition, starting a Health and Safety or Wellness committee at your school, or contacting the committee's leadership to share your concerns.
For more information or to join the committee or a subcommittee, contact Stefania Clerici, Chair, Health and Safety Committee, at mccpta.health@gmail.com, or Lisa Mandell, Chair, School Nutrition Subcommittee at lmandell22@gmail.com. We are hopeful that under this new leadership, the Health and Safety Committee will be both transparent and inclusive in its work, as well as attentive to the concerns of many MCPS parents about school food.

---
Please Remember RFKM During Holiday Season

Shopping
Start your shopping from RFKM's Amazon Affiliate Link and RFKM will get a percentage of your Amazon purchases. Thanks!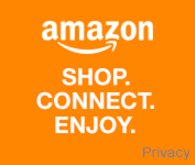 ---
Looking for a Healthy and Fun Way to Raise Money? Try FarmRai$er!
F

armRai$er
is a great opportunity to sell local, healthy farm products via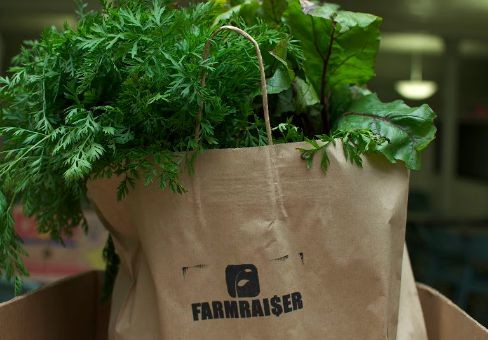 a custom online market. By registering your school, a custom online and mobile market will be created for you, stocked with healthy products of your choice from local farms.

Raise money for your PTA or organization, promote healthy food, and support local farms and businesses! By registering using the code RFKM25 before December 31st, you will recieve $25 in matching funds to start your campaign!
---
McDonald's Nutrition Education Curriculum Endorsed by Maryland PTA? No Thanks! - Sign On
A Washington Post article on 10/25 revelead that the Maryland PTA, through their web site, was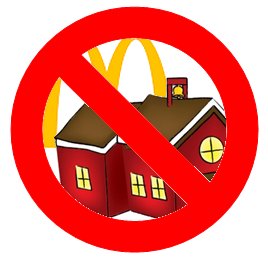 promoting a McDonald's film about a teacher who lost weight by eating only at McDonald's for 6 months. They suggested use of the film to teach children about nutrition. Read more about Healthy School Food Maryland's petition and sign on to ask the Maryland PTA to disavow this curriculum and its use in Maryland schools.
---
Eat Well, Be Active - Schools Work Group Meeting
If you would like to get involved in reducing childhood obesity in Montgomery County with a focus on schools, please join in the first meeting this year of the Eat Well, Be Active (EWBA) Obesity Committee Schools Work Group.

Tuesday, Dec. 15, 3:30-5pm
Dennis Ave Health Clinic
2000 Dennis Avenue, Silver Spring

Agenda items include updates on:
Dr. Zuckerman's (MCPS COO) and MCPS' stated interest in supporting EWBA's work on local school wellness councils

Support offered and resources available from the state (MD Department of Education) for EWBA's work to create local school wellness councils

Donations to EWBA that will fund a grant writer to help EWBA fund its activities - including the support of local school wellness councils.

---
Volunteers Needed for RFKM Board Committees
RFKM is still looking for people to join our board committes. Our committees meet no more than once a month at the moment and typically meetings are over a conference call. We have two committees that need members:

Membership and Communications: This committee is charged with increasing our membership and especially increasing participation by people representing communities most affected by childhood obesity and diabetes or who eat school food regularly. They will also be examining our communications to determine how we can improve them, with an eye to reaching the communities most impacted by changes to the school food.
Fundraising and Special Events: This committee is charged with coming up with new fundraising models, finding and approaching major donors, and planning and carrying out special events that have a fundraising component. Committees for events may break off of this committee to plan individual events.

If you would like to join either committee, please write to Lindsey at lindsey@realfoodforkidsmontgomery.org.
Tiny Chefs Offers Holiday Classes! Find Out More Here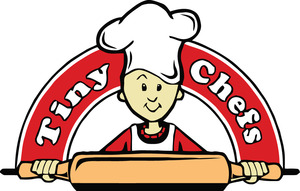 Ever fawned over an exquisitely constructed ginger bread house? Does your little chef feel up to the challenge of designing one? This class will be loads of fun and will focus on the most fun and fancy element -- decorating! Pre-constructed houses will be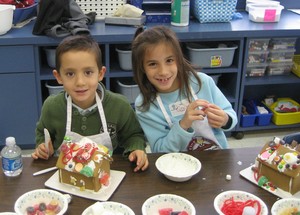 provided for students. Register here and join us at either Pie Sisters in Georgetown or Manoli Canoli in Chevy Chase, MD for this fun-filled class!
---
Please Remember RFKM in Year-End Giving
If you like to make your charitable donations at year end, please don't forget about RFKM. We are small, have limited grant funding opportunities due to the nature of our advocacy work, and really rely on member donations to fund our core operations. So please give whatever you can. Anything is appreciated.
DONATE HERE
---
Top Scientists Reach Consensus on Nutrition
This November, over 75 of the world's top nutrition scientists, medical experts and media convened for a summit with the purpose of reaching a consensus on what Americans should be eating.

While most participants had different dietary philosophies, everyone could agree that a healthy diet consists of abundant fruits, vegetables, nuts whole grains, legumes and minimal amounts of refined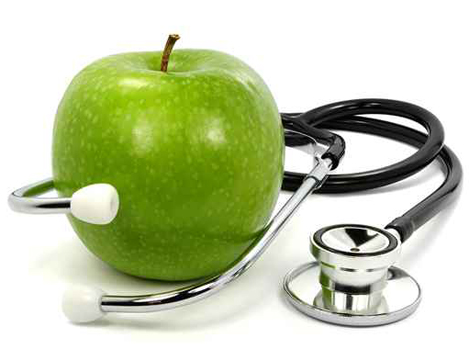 starch, sugar and red meat.

There was also agreement that foods should be sourced in a sustainable way that is healthy for both people and the earth, and that there needs to be widespread food literacy, meaning an understanding of the origins of food.
---
Articles, Petitions, and Videos of Interest

Not Just Any Dietary Fiber Will Help with Regularity

How Do We Get to Love at 'First Bite?'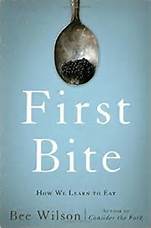 Is Bacon Actually Bad for You? It May Depend on Your DNA.

Schools are Trying to Curb Obesity. Why are their Sports Leagues Promoting Fast Food?

Wellness Wednesday: Motivating Students with Yoga in the Classroom!
When: Wednesday, Dec. 9
Time: 3:00 - 3:30 PM
Register for webinar

Is Drinking Fruits and Vegetables as Healthy as Eating Them?



Do You Know How Magnesium Affects Your Risk of Diabetes?

New USDA Data Show Growing Farm to School Efforts Help to Reduce Plate Waste, Increase Student Participation in Healtheir School Meals Program

How a Better Diet Could Save Your LIfe