Another Victory - Students Buying Lunch Can Now Get Free Water!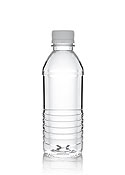 We are pleased to announce yet another positive change in response to our advocacy efforts in the Montgomery County Public Schools. In addition to the removal of a number of chemical additives from future bids for MCPS food that we announced two weeks ago, 8 ounce bottles of water will now be offered for free to any child purchasing lunch! RFKM has been lobbying about free and accessible water for students for quite some time and we have finally achieved some success. We are hoping that this change will make it less likely that students will buy other sugar-filled drinks, like flavored milk or juice, since they will already be provided with a healthy and free drink option. Previously, children who had milk allergies or lactose intolerance were offered a free juice. In order to get a cup to fill with water, they were required to provide a doctor's order.

In addition, members of the Board of Education said they would discuss our idea of putting reusable water bottles on the supply lists with the Superintendent's office, but cautioned that this would likely only come as a suggestion to principals. Nevertheless, RFKM is working on statewide legislation that would mandate the inclusion of a reusable water bottle on all school supply lists in the state and suggest that schools create a plan for encouraging a culture of drinking water. Ideally, the best solution would both encourage water drinking and be good for the environment. Our hope is to see a day when all students in Maryland can have access to water at all times during the school day - a privilege most adults take for granted. In addition, the legislation would require cafeterias to provide cups for water free of charge to students as a backup for children who forget their reusable bottles.



Karen Devitt's Letter to the Editor on Sugar in MCPS Published in the Gazette

As co-founder of a grassroots parent and student advocacy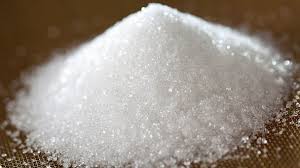 group promoting better food in the Montgomery County Public Schools (MCPS), I read with interest Donna St. George's story "New effort draws students to breakfast" [Sept. 25].
Many of the kids showing up to school unfed come from low-income families. Given the close association between hunger and over-weight/obesity, we urge MCPS to focus its breakfast program on nutrient-rich foods and limit empty calories. In a recent survey, parents in MCPS expressed concern with the quality of these breakfasts, specifically, with the high levels of added sugar.
In its position paper on sweeteners, the Academy of Nutrition and Dietetics states, "Added sugars … have been linked to health concerns, including overweight and obesity, type 2 diabetes or prediabetes, inflammation, and cardiovascular disease."
While publicly stating it serves none, MCPS serves as many as 40 items with added sugar.
While the USDA regulates sugar in individual items in school food, it does not regulate total sugar per meal. And, unfortunately, neither does MCPS.
A typical breakfast in the classroom can contain chocolate milk (2.5 teaspoons added sugar), a cinnamon roll (3 teaspoons added sugar), and a package of Craisins (5 teaspoons added sugar). This is a whopping 10.5 tsps of added sugar in this meal alone, more than three times the American Heart Association's daily recommendation for children ages 4-8.
By reducing sugar levels, MCPS could make a positive impact on the health of its 154,000 students — 17% of Maryland's school children.

See the letter featured on Gazette.net or in print with the headline "Montgomery schools could do more to take sugar out of meals".