MCPS to Revise Wellness Policy

MCPS Chief Operating Officer Andrew Zuckerman confirmed to RFKM that the Wellness Committee formed last year (thanks to our behind-the-scenes advocacy and diplomacy) will be focusing this year on updating the MCPS Wellness Policy and Regulation: "to ensure alignment with our policy and regulation with the Healthy, Hunger-Free Kids Act of 2010". On July 29, 2016, the USDA issued its final rule on Local Wellness Policy Implementation (see summary here). This rule has important ramifications for those of us interested in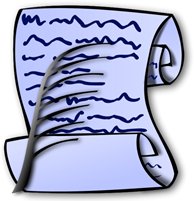 a healthier school environment in MCPS, as many of the things for which we have been advocating could, in theory, be included in a future wellness policy and regulation. New requirements by the USDA include:
Specific goals for nutrition promotion and education, physical activity, and other school-based activities that promote student wellness.

Standards for all foods and beverages provided, but not sold, to students during the school day (e.g., in classroom parties, classroom snacks brought by parents, or other foods given as incentives).

Policies for food and beverage marketing that allow marketing and advertising of only those foods and beverages that meet the Smart Snacks in School nutrition standards (which would include anything that can be sold in the cafeteria or daytime vending sales currently).

Description of public involvement, public updates, policy leadership, and an evaluation plan, which must include triennial assessments of the district's progress in meeting the goals set in the policy.
One of the most important provisions of the final rule is that school districts must "permit participation by the general public and the school community (including parents, students, and representatives of the school food authority, teachers of physical education, school health professionals, the school board, and school administrators) in the wellness policy process." The existing committee met these requirements last year (except for the inclusion of a student and the general public), although last year only about half of the committee's members actually attended meetings. Unfortunately, most of those not attending meetings were the non-MCPS employees and parents, whose presence is necessary to ensure active parent and community participation without undue fear of repercussions (as MCPS employees may have). We hope that this year we can influence the ground rules and process of the committee so that parents who are invited but fail to participate are quickly replaced by others who are more engaged in the process. In addition, the new policy (but not regulation), by school district policy, will need to be sent out for public comment. We anticipate a strong advocacy push around this policy issuance, so stay tuned for our requests for comments!
---
RFKM Trains New Parent Advocates and One Student!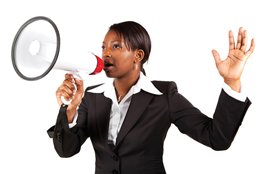 Last Saturday, RFKM trained eight new advocates to serve as RFKM school representatives and help start wellness committees to advocate for positive changes to the wellness environment in their schools. But this past Saturday, something new happened for RFKM as we trained our first student to serve as a representative and start a wellness committee through the PTSA at her high school. We are hopeful that our first brave student school rep will lead the way for other nutrition-minded students to become active in our work at their schools. Schools represented at the training were Rock View ES, Clearspring ES, Pine Crest ES, Montgomery Knolls ES, Viers Mill ES, Martin Luther King MS, Eastern MS, Poolesville HS and Wyngate ES. Please support these advocates by signing up to join the wellness committees they start and helping them carry out their work. Thanks for your support that allows us to continue to offer these trainings and inspire and support action at the local level.

You Can Help Bring Antibiotic-Free Chicken to School Cafeterias

The Lunch Tray Blog highlighted the use of antibiotics in chicken in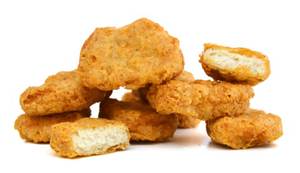 its latest post. In 2014, Urban School Food Alliance (an alliance of several of the largest urban school districts) announced that it will only be purchasing antibiotic-free chicken for its respective school programs, due to the large purchasing power that this alliance affords. However, other schools are still unable to pay a favorable price to introduce antibiotic-free chicken into their schools. In an attempt to help these schools, the Natural Resources Defense Council filed a petition with the USDA to ask them to include antibiotic-free chicken to the list of foods available to schools, in order to protect children from antibiotic-resistant bacteria that can threaten the health of the consumers. If the USDA agrees, this will help move the poultry industry away from the routine use of antibiotics on their chickens, and the extreme overcrowding and unhealthy and cruel conditions under which conventional poultry is raised. Please sign the petition and help us have the possibility of antibiotic-free chicken in MCPS!
---
Articles and Events of Interest

Articles
Sign the petition to transform the old Silver Spring Library land into a public park

Teach your Kids to pack their Lunch

The Montgomery County Food Security Plan - Information on Meetings and Listening Sessions

Big Soda sponsored 96 health groups-a big conflict of interest

Is My District Trying to Hide the Sugar in Its School Meals?

Books
Eat Less, Get More: Acheive Health through Mindful Eating

Podcasts
If you're interested in the topic of climate change check out America Adapts: The Climate Change Podcast (full disclosure - hosted by Lindsey's husband)
---