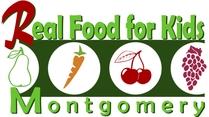 Lunch Hour Screening with Director James Costa this Saturday Night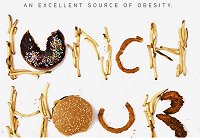 Join us this Saturday, May 3, for a screening of "Lunch Hour", a feature-length documentary that explores the national school lunch program, childhood obesity, and our addiction to unhealthy food (starring Rachel Ray, Robin Quivers, Marion Nestle, Senator Kirsten Gillibrand, Amie Hamlin, Peter Eisler, and Alex Jamieson). Following the film, James Costa, writer and director, will be on hand to lead a discussion.
Following the movie, attendees are invited to join RFKM co-directors and James Costa for drinks at Republic in downtown Takoma Park.
Details:
May 3: 6:30-9:00 p.m.
Takoma Park Community Center
7500 Maple Avenue
Takoma Park, MD 20912
Suggested donation:
$10 per person.
Appropriate for ages 14 and older.

MoCo Food Council Meeting
MEET YOUR PRODUCERS: An opportunity to meet the people who grow your food. Learn their techniques. Taste their bounty!
When:
Wednesday, May 7th, 7-9 p.m.
Where:
Agricultural Farm History Park
Get Styrofoam Trays Out of MCPS
If you'd like to see styrofoam trays made from toxic chemicals out of MCPS cafeterias, please sign this petition put together by one of our members: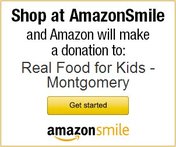 Click on the link to the left to have your Amazon purchases help support RFKM. Please bookmark it! Note it will say "Chesapeake Institute for Local Sustainable Food and Agriculture" who is our fiscal sponsor.




---
A big thank you to all our sponsors!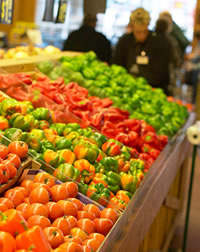 UMD Summer Camp: How do Super Foods make Superhumans?
Come Dance to Help RFKM May 31st
RFKM Dance Party

Fundraiser May 31st
sponsored by HOT DANCE/
COOL PLANET!
(AKA Catherine & Susan)
When: Saturday, May 31, 2014, 8-12 p.m.
Where: Thanks again to Lou deSabla, (Pathways Publisher) Hot Dance/Cool Planet will be held at Pathways Warehouse 9339 Fraser Avenue, Silver Spring, MD 20910. Make sure you go to the BACK door!
Donations: $20 adults, kids free...covers your entrance, wine, beer, water, juices & lots of snacks are all included. ID must be presented at the door.
Who: You, your friends, your family, your dance partner, your neighbor. Remember, kids who want to dance are welcome too!
The funds raised go to cover event expenses and all remaining funds will be donated to RFKM.


2014 Food Revolution Summit Continues through May 4
Free broadcasts have been happening all week on topics of interest to our members, such as GMOs and dangerous chemicals and how carbs, gluten, fat, and sugar affect your weight, energy, sleep and the planet.
Sign up here
to get access to the broadcasts (which will remain free for replay throughout the remainder of the summit through May 4).