E-News November 27, 2017
Your Donation Could Be DOUBLED at 8 a.m. Tomorrow Morning!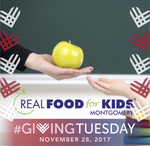 We have a rare chance this year to have your donation to us on Facebook doubled on Giving Tuesday (Nov. 28th) by Facebook and the Bill and Melinda Gates Foundation. It starts at 8 a.m. Eastern time and there's a maximum match of $2 million for all U.S. charities, so it needs to be well timed as those funds will be eaten up quickly. While lots of nonprofits send out doubling messages and this may seem mundane, it is not to us!! We've NEVER had a donor make that kind of generous offer so this is huge for us. Tomorrow, ANY U.S. charity's donations on Facebook up to $1,000 per fundraiser/donate button and $50,000 per charity will be matched to a maximum of $2 million on Giving Tuesday, Nov. 28th, starting at 8 a.m.

If you were thinking of donating to support our work this year, it would mean the world to us to have you donate right at 8 a.m. tomorrow. You can do that by going to our Facebook page and pressing the blue DONATE button at 7:55 a.m. tomorrow, then filling in all the info and pressing submit right after 8 a.m. AND If you were going to make a donation of more than $100, would you go one step further and create a fundraiser for us on your Facebook page (from Facebook, choose Fundraisers on the left side, press Raise Money, then Nonprofit, then search for "Real Food for Kids - Montgomery" and fill out the rest and then donate to your own fundraiser for us tomorrow) as the maximum possible match for our Facebook page donate button will be $1,000 and we don't want to miss out on possible matches by going over. Thank you for helping bring healthier food to kids in MCPS this Giving Tuesday!

RFKM 2017 Member Survey Results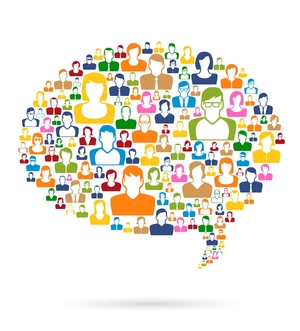 It has been a very busy time for RFKM, so forgive us the delay in sharing these full results with you.

RFKM conducted our 2017 member survey between February and April of 2017. There were 365 respondents from 2997 invitations (12.2% response rate), of which 252 completed all the substantive questions (8.4% completion rate). Our survey in 2017 focused on possible changes to the MCPS Wellness Regulation rather than general member priorities. We asked detailed questions about our members' opinions on the marketing of food in schools and food brought by parents because of a rule issued by the federal government requiring schools to make changes to their wellness policies to address these issues.That led to a petition and sign-on letter that we sent to MCPS. Sadly, none of the top requests from our petition were ultimately included in the updated Wellness Regulation. However, because of the federal requirement, MCPS did prohibit junk food marketing in schools, but only in the narrowest possible manner per the federal rule. They even explicitly allowed the use of corporate logos for companies that primarily sell food that does not meet the Wellness Regulation, as long as the specific food or beverage item is not mentioned (e.g., McDonald's), which was disappointing. One positive outcome in the new regulation, however, was the requirement that all schools must form wellness teams or councils.

View the complete 2017 member survey results
Gluten-Free Menu on MCPS Web Site

MCPS' Division of Food and Nutrition services has added a list of gluten-free items from its menus to its web site. We're thankful for this additional information for parents! You can find that here.
Maryland Food Chater: A Roadmap to a Healthy and Sustainable Food System Released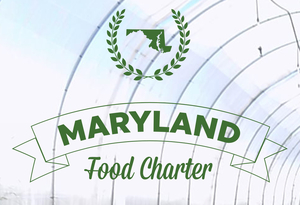 The Institute for Public Health Innovation recently released a Food Charter for the state of Maryland.

It includes 4 items specifically directed towards healthy food in schools under the heading "Promote a healthy school food environment", which our Executive Director helped contribute to during sessions conducted around the state with members of regional and county food councils. They are:
- Include nutrition and food systems in teacher training and K-12 curriculum
- Address healthy food, sustainability, health impacts, environmental health, and literacy
- Assess Maryland Nutrition Standards for schools
- Encourage fresh foods and salad bars in all public schools
More information about the process for arriving at this final document can be found in their press release.

Montgomery County Food Assistance Resource Directory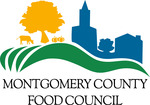 The Montgomery County Food Council released the first edition of the
Montgomery County Food Assistance Resource Directory. The resource directory aims to more effectively connect people seeking food assistance services with organizations who provide them. Please share this resource with your communities.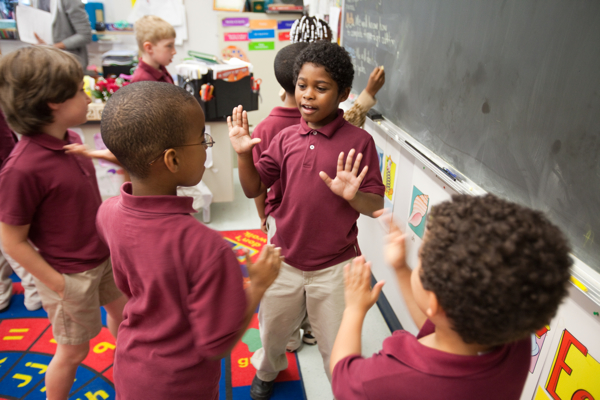 Indoor Recess Survival Kit
As the weather gets cold, here is a useful resource for some fun indoor activities and games brought to you by Playworks!
RFKM Looking for Parent to Help with Statistics for Takoma Park Afterschool Program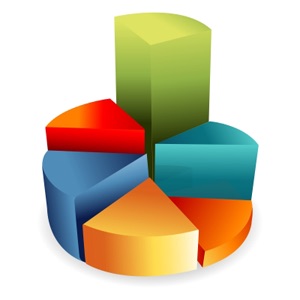 Wanted: parent with a background in quantitative research methods/statistics who could help with 2 1-hour sessions at your convenience on research methods/statistics for a Takoma Park Middle School afterschool program on Nutrition Science. You would need to have access to statistical software and be able to upload results from Excel and help the students run appropriate statistical tests for their nutrition experiment results. Sessions will be scheduled during the spring from 3:10-4:15 p.m. on a Thursday at Takoma Park Middle School. Please e-mail Lindsey Parsons if you can help with this.
Articles, Jobs, Grants and Events of Interest
realfoodmcps@gmail.com
www.realfoodforkidsmontgomery.org
(301) 202-4812
Real Food for Kids - Montgomery is a grassroots parent and student advocacy group working to promote whole, real, local, sustainable and nutrient-rich foods in the Montgomery County Public Schools in Maryland and is a chapter of Real Food for Kids.