Members' Top Concerns: Chemicals, Processed Food and Salad Bars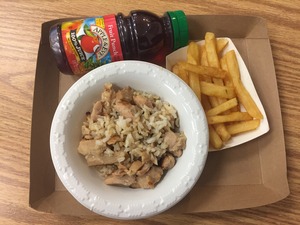 Thank you all for sharing your time and opinions with us on school food! Our Member Priorities Survey this year had a record 514 respondents from 4644 invitations (11.1% response rate), of whom 441 completed all the substantive questions (9.5% completion rate). The data from the first question regarding food provided by MCPS is below.
R

anking

What are your three highest priorities for changes to the food provided by MCPS in its cafeterias or vending machines?
Percent
Number

1

Removing remaining chemicals deemed "caution" or "avoid" by Center for Science in the Public Interest

(artificial flavors including vanillin; artificial sweeteners (including cyclamates and sucralose); BHT; glutamate-containing additives, including autolyzed yeast, Torula yeast, and hydrolyzed vegetable protein; partially hydrogenated oils/artificial trans fats; high fructose corn syrup (HFCS); azodicarbonamide; sodium benzoate; Brominated Vegetable Oil (BVO); sodium nitrite/nitrate; Mycoprotein (Quorn); and sulfites/SO2.)

45.5%

203

2

Increasing scratch cooking at the central or school level and decreasing processed food items.

41.9%

187

3

Implementing fresh fruit and vegetable/salad bars in schools.

38.6%

172

4

Decreasing repetition of pizza, burgers, fries and processed chicken.

31.8%

142

5

Removing or limiting sugary a la carte items from all schools.

29.4%

131

6

Limiting added sugar to 10% of calories in school meals (total sugar currently limited to 35% of calories by weight).*

26.2%

117

7

Requiring all vending machines to be Smart Snacks compliant 24 hours/day (i.e., no candy, soda, sports drinks).

24.9%

111

8

Giving children better access to water in school cafeterias.

14.8%

66

9

More vegetable options (e.g., cooked, roasted, etc.)

14.8%

66

10

More meal options for special diets (e.g., vegetarian, vegan, gluten-free, etc.)

8.5%

38

11

Moving towards 100% whole grain vs. whole grain rich (50% whole grain) grain products.

6.3%

28

12

Removing a la carte items from elementary schools (except fruits, vegetables and milk).

6.1%

27

13

Other (please specify)

4.9%

22

14

Improving transparency about a la carte items, nutrition information and ingredients of school foods.

4.0%

18

*This was misstated in the survey - current limitation is 35% sugar by weight (not by calories).
Top concerns moved around a bit this year from previous years, with removing remaining chemicals deemed "caution" or "avoid" by the Center for Science in the Public Interest taking the top spot, followed by increasing scratch cooking and decreasing processed food items. However, if we combine the 4th highest response (decreasing repetition of pizza, burgers, fries and processed chicken) with the 2nd highest (increasing scratch cooking/decreasing processed food), that would be a total of 329 responses (although presumably, some parents checked both). Having the two issues separated helped tease apart the higher level of priority for scratch cooking versus processed food from the priority of repetition of certain items.
The third highest priority was
implementing fresh fruit and vegetable/salad bars in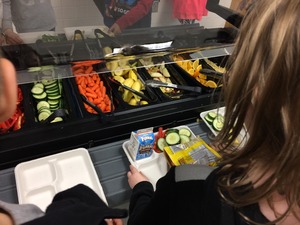 schools, which brought it much higher on the priority list than in 2016 and 2017. The 5th and 6th highest priorities both concerned sugar, which typically has scored higher on the priorities list, but again because they were separated into two questions concerning meals and snacks, the vote was split. Combined, the two areas represent 248 votes, again with likely duplicates. Given that some schools offer universal, free breakfast in the classroom and no a la carte foods, and others (typically higher income elementary, and all middle and high schools) offer many sweet a la carte snacks, parents would likely be split on these two manifestations of sugar in school food.
The 7th highest priority, requiring all vending machines be Smart Snacks compliant 24/7 was the last item with significant energy (24.8% of respondents selected it), with only 14.8% of the respondents or fewer selecting the remaining items as top priorities).

The second set of data concerning food at school that isn't provided by MCPS is below.
| | | |
| --- | --- | --- |
| What are your top three priorities for changes to school food outside of the food provided by MCPS? | Percent | Number |
| Removing marketing of unhealthy food in my child's school. | 54.7% | 244 |
| Allowing kids access to water bottles. | 46.4% | 207 |
| Having healthier food options at class parties. | 34.5% | 154 |
| Ending fundraisers that sell unhealthy food. | 28.7% | 128 |
| Prohibiting teachers from providing food rewards. | 26.9% | 120 |
| Improving the nutritional value of daily snacks provided by parents at my child's school. | 23.1% | 103 |
| Allowing only healthy foods on "share" table in cafeteria. | 19.1% | 85 |
| Ending PTA-led events featuring unhealthy foods. | 13.2% | 59 |
| Other (please specify) | 12.8% | 57 |
On this second set of questions, there was a little less parent concern overall (1328 respondents selected items from the first set; only 1127 selected from the second set). Both questions were originally set up to require 3 choices by respondents, but when respondents noted in the second set that they didn't have 3 priorities, we updated the survey to allow up to 3 choices but not require 3. We removed the answers from respondents who indicated under "Other" that they did not want to select 3 choices but were forced to.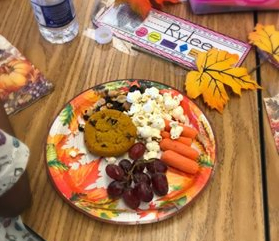 The highest concerns in the second set of questions were unhealthy food marketing, followed by access to water bottles and healthier options at class parties. Parents concerned about marketing should be aware that the new MCPS Wellness Regulation (p. 9) states that "advertising, marketing, or promotion of foods and beverages is restricted to those foods and beverages that may be sold on the school campus from midnight the night before the beginning of an instructional day until 30 minutes after the end of an instructional day" and that "Vending machine fronts, regardless of the hours of operation, will promote activity or consumption of approved beverages." We have had problems with compliance in the area of vending machine policy (vending machine fronts shouldn't depict sodas) for several years, so please let your principal and us know if you see violations in these areas at your child's school so that we can alert the Division of Food and Nutrition Services.
Saturday, May 19, 2018
Rockville, MD
Calling all health enthusiasts and cyclists to join iControlMyHealth for a charitable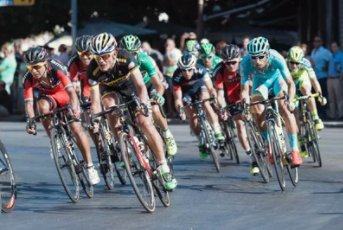 biking event in Rockville, MD to promote Healthy Eating, Active Lifestyle, and Disease Prevention in Montgomery County, MD.
Route options include 10, 25, 63 and 100 miles to suit all types of riders. All proceeds go towards health and community events in Montgomery County and to support Real Food for Kids - Montgomery.
Registration: $25; fundraising minimum before the event: $175 (all donations are tax-deductible)
All riders will receive Tour de Health 2018 custom Pactimo® Biking jersey.
realfoodmcps@gmail.com
www.realfoodforkidsmontgomery.org
(301) 202-4812
Real Food for Kids - Montgomery is a grassroots parent and student advocacy group working to promote whole, real, local, sustainable and nutrient-rich foods in the Montgomery County Public Schools in Maryland and is a chapter of Real Food for Kids.