E-News May 8,
2018
56-Point Increase in School Food Environment Grades' Second Year

On Healthy School Food Maryland's second release of its School Food Environment Grades for the 24 public school districts in Maryland, there was a 56-point increase in scores statewide, even with four rubric categories becoming more strict (and two less strict/changed). RFKM coodinates the Healthy School Food Maryland coalition of 19 organizations and businesses.

Top marks this year on the rubric again went to Howard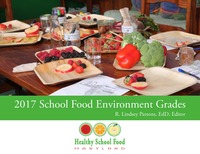 County Public Schools, the only district to receive an A+ (which set the curve), followed by Anne Arundel County, which earned a grade of A-. Grades were curved by adding 25% to every school district's grade, to set the highest grade to 100%, then grades assigned using a traditional letter grade system (differing from last year's use of a normal bell curve). Grades for the state's remaining largest school districts were: Baltimore City and Baltimore County: B, Montgomery County: C+ and Prince George's County: D-.

The grades are based on a rubric of 12 items, with scores ranging from 0-4, which address parent and public health concerns related to school food and wellness, such as reducing sugar; access to potable water and water bottles; farm to school programs; salad bars and cut up fruit; use of artificial colors, flavors and other chemical additives; scratch cooking; variety and repetition of meals; healthier vending options; transparency; wellness committees; and policies on food and beverage marketing. In the rubric's second year, changes were made to several categories to better reflect these concerns.

The six rubric categories with significant changes were: Farm to School Programs, Scratch Cooking, Menu Variety and Repetition, Food and Beverage Marketing, Salad Bars and Wellness Committees, which are summarized online.
We are very pleased to see that the grades are accomplishing their purpose of improving the public school food offerings and environments in Maryland and congratulate not just the leading school districts but also those who worked hard to increase their scores this year.
Complete Scorecard
MCPS' Rubric
Online Silent Auction Leftovers
We still have a few items left from our Online Silent Auction. To bid on any of the items below, email lindsey@realfoodforkidsmontgmery.org by Friday, May 11, 2018 at 3 p.m. with your opening bid and maximum bid (respecting the bid increment).
Become a Health Coach Certification Program - 1 Admission to Health Coach Institute's 6 month program (Valued at $5,950.00)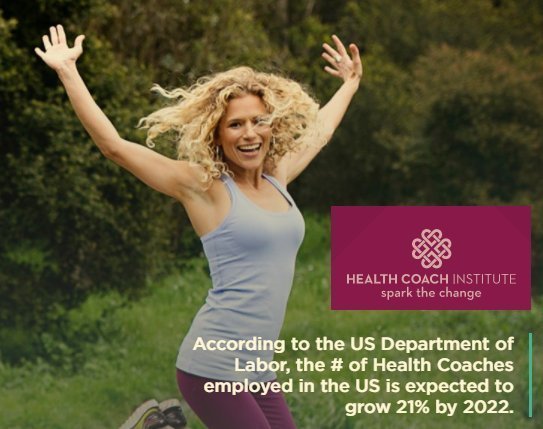 Starting Bid: $2,000.00
Minimum Bid Increment: $200.00
The online course is carefully delivered in 4 digestible pillars: Nutrition, Health & Wellness; Transformational Coaching; Personal Growth and Proven Marketing & Simple Business Systems. Throughout the 6-month professional certification training you will learn the secrets to facilitating transformational experiences for your clients that will enable them to embody a new way of being that will create a positive ripple in every area of life.

CF Services Group, Inc. - Social responsibility investment portfolio analysis (
Valued at $500.00)

Starting Bid: $100.00
Minimum Bid Increment: $25.00
You do a lot to promote positive social and environmental change. Do your investments do as much as you do? The financial planners at CF Services Group, Inc. will provide you with an in-depth analysis of your portfolio in terms of its social and environmental impact. A risk analysis comparing the level of investment risk you are comfortable with versus your portfolio's actual risk level is also provided. Together, these reports will help you understand the social, environmental and risk factors of your investments.
Our Young Chefs - One week of half-day summer cooking camp
(Valued at $375.00)


Starting Bid: $150.00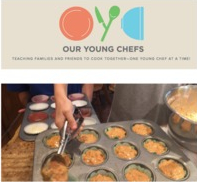 Minimum Bid Increment: $25.00

Our Young Chefs offers young people o
ne week of half-day summer cooking camp, Monday through Friday, 9:30 a.m. to 12:30 p.m., at a Silver Spring location. There is a choice of weeks for each age group, 8-12 years, 10-14 years and 14-17 years. Chef Sheila Crye, CCP, guides the young people as they create and then prepare their lunch menus, using the My Plate icon as a template. There is a maximum of 8 youths per session. At the end of the week, everyone goes home with great memories and a cookbook of all the recipes they prepared.

If you want to bid on any of these amazing offers, email lindsey@realfoodforkidsmontgmery.org by Friday, May 11, 2018 at 3 p.m. with your opening bid and maximum bid (respecting the bid increment).
Thank you so much and Happy Bidding!
Support us through Amazon Purchases
Articles, Events, Workshops and Jobs of Interest
Events
Maryland Parent Advocacy Summit: Advocating for Quality Health Education, Physical Education, and Physical Activity - Saturday, May 12, 2018
Food for Profit - Maryland Entrepreneurship Training Program - Thursday, May 17, 2018

Perennial Pasture Walk and Milking Robot Demo - Thursday, May 31, 2018
Healthy Eating Discovery Summer Camp 2018 - Monday, July 30 - Friday, August 3, 2018 (one week session)
Jobs
realfoodmcps@gmail.com
www.realfoodforkidsmontgomery.org
(301) 202-4812
Real Food for Kids - Montgomery is a grassroots parent and student advocacy group working to promote whole, real, local, sustainable and nutrient-rich foods in the Montgomery County Public Schools in Maryland and is a chapter of Real Food for Kids.