Is Your Family Up to the Challenge?
Don't miss out on RFKM's inaugural 5 for 5 Challenge! During the week of September 15-19 (Maryland Homegrown School Lunch Week), RFKM is challenging MCPS students to see if they can eat 5 servings of fruits and vegetables every day for 5 days for a $5/serving sponsorship. Ideally, participants will find 5 sponsors who will fund a day's worth of servings for $25. Each participant will have their own online fundraising page, and all money raised by challenge participants will support RFKM's efforts to improve school food in MCPS.

We will wrap up the week with a celebration on Friday, Sept. 19th at 6:30 p.m. for all participants and their families. Location is TBA. Prizes will be awarded to the child who eats the greatest variety of fruits and vegetables and to the child who raises the most money.

To register your kids (or yourself!), please visit: http://www.realfoodforkidsmontgomery.org/5for5/
The deadline to sign up is Thursday, Sept. 11 at 5:00 p.m.
RFKM Mentioned in NBC Bay Area News Report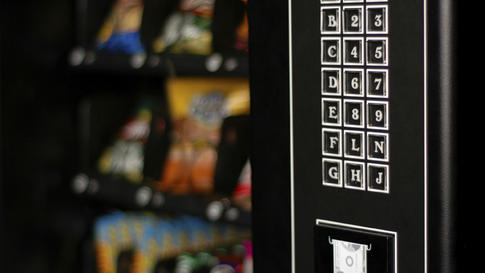 Real Food for Kids - Montgomery was mentioned in an August article titled "Smart Snacks in Schools: What's In & What's Out" in NBC's Bay Area News Report. The article discusses the new "Smart Snacks in Schools" nutrition standards that went into effect on July 1, 2014.

The mention reads:

"Karen Devitt, co-founder of Real Food for Kids, a grass-roots, parent advocacy group promoting healthy foods in the Montgomery County public schools, Maryland, said the guidelines are a step in the right direction but don't go far enough.

The USDA guildelines permit artificially flavored milk in elementary and middle schools and caffeinated beverages in high schools. Parents like Devitt are against it. They are also concerned about artificial dyes and preservatives allowed in school foods, according to the Washington Post."

Follow this link to read the full article and get the story on these new standards or visit RFKM's comparison of MCPS snack food policy vs. the new standards.
New School Breakfasts Are Too Sweet
Want to hear something 'Craisy' about the food in MCPS?

Due to a program called "Maryland Meals for Achievement", 74 schools in MCPS are serving breakfast in the classroom this year, free to all children. While we applaud providing food to children in need, and we believe in the value of a healthy meal to start the day, many of us are conflicted about the quality of these breakfasts and the inability of parents to opt out of them for their children.

For the first time this school year, the breakfast program is offering fruit a few days a week, and not just juice.The fruits to be offered for breakfast are bananas, sliced apples, and Craisins. Craisins are dried cranberries, drenched in refined white sugar and sealed in a pouch. Each ¼ cup serving of Craisins (the size served in MCPS) contains 29 grams of sugar – 3 naturally occurring and 26 added. 26 grams is about 6 tsps. This sounds more like a sugary snack than a fruit. What's going on?
The requirements set forth by the USDA for school food include the following sentence regarding allowable dried fruits: "Dried fruits with nutritive sweeteners for processing and/or palatability (e.g., dried cranberries, tart cherries, and blueberries)."
A quick computation will give you an idea of how much sugar is being given to our children – thousands of school children every day - often without parents' knowledge or consent.
For breakfast: chocolate milk (21 grams of total sugar, 12 naturally occurring and 9 added via high fructose corn syrup); cinnamon roll (12 grams of added sugar); Craisins (29 grams of total sugar, 3 naturally occurring and 26 added). A young child has now ingested 47 grams of added sugar - almost 12 tsps. - in this one meal alone. This is almost 4 times the amount of added sugar the American Heart Association (AHA) recommends for children ages 4-8, for the entire day: 12 grams or 3 tsps.
Lunchtime in MCPS can include another chocolate milk and snacks such as Doritos, Rice Krispie Treats, gummy candies, ice cream and cookies. Makes you wonder if MCPS saw the memo on the childhood obesity epidemic. This is just Craisy.