RFKM Farm-to-Table Wine-Pairing Dinner and Silent Auction

How about a night's stay at the elegant Fairmont Hotel in Washington, D.C.? A summer membership in the Forest Knolls pool in Silver Spring? A therapeutic massage? Sessions with a personal trainer? Dinner out at one of your favorite restaurants? Our Silent Auction is really coming together! Please join us on May 16 from 7:00-10:00 p.m. for an elegant farm-to-table wine-pairing dinner with food from Catering by Seasons. The menu will include: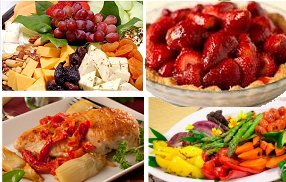 2 wine pairings (TBA)

Hors d'Oeuvres
-Grilled Vegetable Assortment
-Cheese, Fruit, and Cracker Board

Main Course
choice of:
-Napa Chicken - Tender chicken breasts marinated with white wine, house-roasted tomatoes and artichoke hearts
-Vegetarian entree: Vegetable Gratin - Baked eggplant, zucchini, yellow squash, red onion and peppers, layered with 3 cheeses, pesto and roasted tomatoes

Carrot Souffle (a crowd favorite from last year)
Quinoa Primavera
Salad of Baby Lettuce with Berries and Feta

Dessert
-Local Strawberry Pie - on a whole grain crust with cinnamon whipped cream

Enjoy live music and a chance to bid on a variety of great items. All proceeds go to support our ongoing advocacy work to create a healthier, more sustainable community.

Register here (deadline: May 13; tickets will not be available at the door)
Please contact us if you have a business to promote or an item, resource, gift card, or service to donate. From a weekend stay at your beach home, to a homecooked meal prepared at some else's house or a free service from your business, we know many of our supporters have something that we could auction off. Be creative!
---
Legislative Session Wrap Up
The Maryland state legislative session ended on April 13. The Healthy School Food Maryland coalition had some partial victories on the 7 bills we proposed: passing our Farm-to-School expansion through the House of Delegates; and having our School Food Transparency and Thirsty Kids Act voted favorable in the Senate Education, Health and Environmental Affairs Committee (despite opposition testimony from the Maryland School Nutrition Association) and sent to the floor for a vote. Unfortunately, when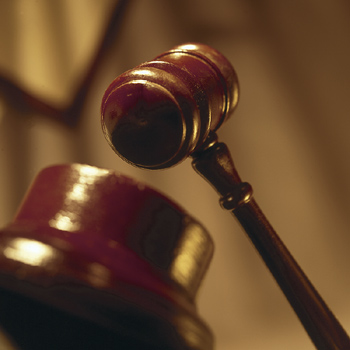 opposition was brought to both our bills on the Senate floor by Republican Minority Whip Steven Hershey, Jr. (representing Kent, Queen Anne's, Cecil, and Caroline counties on the Eastern Shore), it was difficult for the Senators sponsoring our bills to counter it. Objections he brought to the Thirsty Kids Act (which at that point had been amended down to only including reusable water bottles on all supply lists) included a concern that children would waste class time going to the fountain to fill up their bottles, or that children might put Palcohol (powdered alcohol, a new invention) into their bottles. Ultimately, the Thirsty Kids Act was pulled back into committee and given an unfavorable report subsequent to its favorable report.
The next bill to make it to the floor, the School Food Transparency Bill (which at that point had been amended down to only require schools to either post a la carte lists to their web site or send them home once a year) was accused of being an unnecessary and burdensome mandate on the entire state due to concerns brought only by parents in Montgomery County. Additionally, our own Board of Education (at the request of the staff in the Department of Food and Nutrition Services - DFNS) submitted testimony against it, and DFNS staff showed up on the day of the vote to lobby against it. While we had demonstrated through testimony in committee that the concerns of parents in Montgomery County were common to schools all over the state, with almost all districts not listing at all or hiding a la carte items in Nutrient Lists, this testimony is not typically seen by legislators outside of the committee considering the bill. But in fact, ultimately, when the bill came to a vote, it lost 24-21, with three Senators from Montgomery County voting against it: Nancy King, Cheryl Kagan and Brian Feldman. Overarching concerns from many Senators related less to the content of our bills but rather to whether it was the role of the State Legislature to tell school districts how to manage their school food programs.
Once the Transparency bill failed, it doomed the fate of our other bills in committees both in the Senate and in the House, because typically Committee Chairs do not want to pass bills out of committee that will be voted down on the floor. So sadly, none of our remaining bills were even voted on in committee in either chamber. Guaranteeing votes to the committee chairs was impossible at that point, because legislators' calendars become so booked at that point that you can't even get in to see them, and few will commit to voting for anything anyway.
But the amazing part of all this was all the help that our members and legislators around the state brought in these efforts. Senators Raskin, Montgomery, Nathan-Pulliam and Young and Delegates Waldstreicher, Smith, Moon, Platt, Hixson and Miller sponsored our bills. We delivered 53 different written or oral testimonies to support our bills. Nine different people (in addition to Lindsey and Karen) from the county or from our coalition partners around the state came to testify in person to support the bills; 887 people, many from other parts of the state, signed our petition in support of the bills; and many, many of you wrote emails to your legislators to ask for their support. So what we did accomplish, we could not have accomplished without you or our coalition partners, so thank you!
All in all, while it was disappointing to not pass anything this year, we have learned a lot about the process and feel confident that we know how to get the job done next year, albeit with perhaps a much smaller number of bills!
---
Montgomery County Food Council - Food Literacy Public Meeting - May 19th

Please join Lindsey, Co-Chair of the Food Council's Food Literacy Working Group, at the Food Council's Public Meeting: Healthy Eating Initiatives for Montgomery County Children on Tuesday, May 19th from 6:45-9:00 p.m. at the Silver Spring United Methodist Church at 8900 Georgia Avenue. Learn about the wide variety of local programs that engage youth in hands-on education on gardening, composting, and food recovery; teach cooking, nutrition, and food safety skills; promote healthy eating and physical activity in and out of school; provide nourishment to children in need; and more. Network and engage in break-out discussions with residents, local government representatives, and community organization leaders. A light supper will be provided. Please preregister here.
---

Special thanks to our sponsor: