Yaye's Story

Sometimes people question why we do the advocacy work we do, so we'd like to share with you the story of Yaye, someone who joined RFKM last year, helped us tabling on 5% Day at Whole Foods, and is working on our statewide legislative initiative. Yaye came to the U.S. from Senegal in the 11th grade. You can see from her "before" photo that she was a thin and healthy young lady. Her parents trusted that the government would provide healthy food for her, so they allowed her to eat breakfast and lunch daily at school in MCPS. Sitting at our table at Whole Foods, Yaye recognized many of the items we had in our MCPS junk food display that she regularly ate, including the strawberry milk and the Rice Krispie Treats. She also remembered the French toast sticks and sugary syrup. After eating this way for about a year, Yaye was rapidly gaining weight, and she saw her doctor. The doctor told her that she had hypertension and was on her way to getting diabetes. She hadn't changed her diet at home at all – these changes were entirely attributable to what she was eating at school. He warned her to immediately stop eating the school food, which she did, bringing her situation under control. While Yaye is no longer at school and can choose what she eats, her younger school-age brother still eats the school food. She fears a similar fate for him, which is why she wants to work with RFKM to bring real, whole, healthy foods into MCPS.

Your partnership with RFKM is essential to us. Will you join us in becoming a sustaining member of RFKM by donating $10 or more a month? In order to cover our budget for next year, we need 100 people to become sustaining members and we currently have only 5. We are a small, grassroots organization working for your kids and the kids in your area, getting concrete results in changing the school food. We don't have big government contracts or large foundation grants. We don't have a national or international pool of donors to draw from; we just have you! We need your support to continue our work over the coming year. To give, please visit: http://www.realfoodforkidsmontgomery.org/donate.php



Environmental Working Group's Food Scores

The Environmental Working Group (EWG), who you may know from their ratings of the best and worst sunscreens, or their yearly dirty dozen most pesticide-laden fruits and vegetables list, has developed a new tool for rating different foods called "Food Scores".

EWG scores for food are based on nutrition concerns, ingredient concerns, and processing concerns and include 23 different categories of foods, ranging from baby food to salad dressings and toppings.While many of us want to make better choices for our families, sometimes we don't have the time or knowledge to make the best decisions. Their new site will help you make those decisions better and also includes nutrition and ingredient information for each food and a list of areas of concern for each item.

---
As we approach the holiday season, please bookmark the Amazon Smile site for RFKM so that we can benefit from your purchases at Amazon.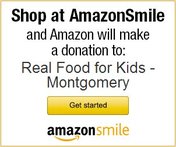 Call for Nominations

Please submit nominations (including for yourself) to serve on the committee to plan our screening of Fed Up. We need individuals who are passionate about our mission, have some time to spare, and are willing to do event planning and fundraising with businesses. The event will take place in late February or early March. To nominate yourself or someone else, please email realfoodmcps@gmail.com.


Chemical Victory Still Making its Way Through Local News

As you all read about in our e-newsletter from a couple of weeks ago, many chemical additives are to be removed from bids for MCPS food, once existing contracts expire. This victory has recently been credited in a CBS DC article; make sure you check it out!


---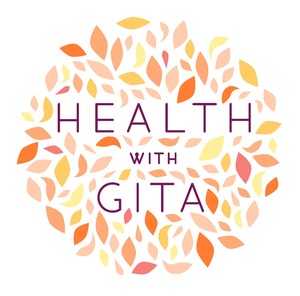 Start living a more balanced
life through healthy eating &
Articles, Webinars, and Petitions of Interest
New MoCo Indoor Market open all year round!

Building a Wellness Team
Webinar on Nov. 12, 2:00-3:15 p.m.

Creating a Healthier School Food Culture Webinar, Dec. 9, 12:00-1:15 p.m.
Ban lawn pesticides in Montgomery County by signing this petition.
Robert Reich speaks on the motives of big soda companies and why we must defeat them.

Family Cook Productions - National movement to feed children real food.
---
Thanks to our sponsor: