The Least Equitable Place in School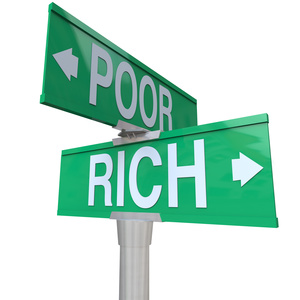 Many people are passionate about feeding hungry kids, but think that focusing too hard on the nutritional value of that food is just icing on the cake. To quote someone I spoke with recently: "If I had to choose between kids not eating and kids eating Doritos, I'd choose kids eating Doritos." But that's a false choice. If we stopped offering unhealthy options, kids wouldn't go hungry. In this county, if we all worked together to agree there is a problem and to solve it, we already have the resources, skills and knowledge to both offer healthy foods and train kids to eat them.
The Nutrition Gap
So what's the difference between eating a healthy and unhealthy school lunch? A recent Brookings Institution study showed that across the board, contracting with a
. . . for kids on Free and Reduced-priced Meals (FARMs), eating a healthy lunch raised test scores
40% on average.
healthy meals provider raised test scores by 4%. But for kids on Free and Reduced-priced Meals (FARMs), eating a healthy lunch raised test scores 40% on average. When we look at the achievement gap, there is no solution more cost effective and easy to implement than improving school meals.

You only have to look at the lunches kids eat to see the difference. While middle class kids who can afford to bring lunch are eating meals like this: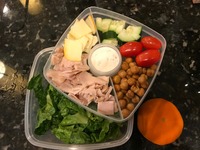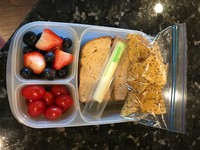 kids on FARMs in MCPS are eating meals like this: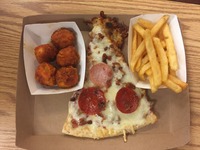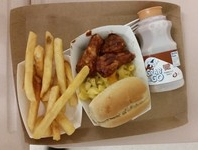 Kids' brains can only do so much when they're lacking the nutrients necessary to function.
Stigma
School Lunch by the Numbers

Children in MCPS enrolled in Free and Reduced-priced Meals (FARMs)

35%

Average Daily Participation in elementary school:

55%

Average Daily Participation in middle school:

30%

Average Daily Participation in high school:

20%
What do these numbers tell you?
To me, they show that by high school, virtually only children on FARMs are eating school lunch. Worse than that, 15% of children who desperately need to be eating school lunch are not, and some portion of them may be going hungry. It also tells me that
by high school, everyone knows who gets free meals: they're the kids entering the cafeteria
. This may be when they exit the school bus in the morning and head to the cafeteria to get breakfast or at lunch time when kids who can afford it eat off campus, in the hallways or outside. So while there is no overt identification of FARMs students, because of low student satisfaction with the school food, kids on FARMs are identified nonetheless.
Stigma and inequity around school lunch can be increased in other ways. When a la carte foods (chips, cookies, ice cream, etc.) are offered in only one line or in a kiosk, kids recognize that the remaining line is the "free lunch line" and segregate themselves accordingly, with kids on FARMs waiting much longer for their lunch than kids in the a la carte lines. It is also obvious on the table: only the kids with the money to buy ice cream, cookies and soft pretzels will have those a la carte items that kids on FARMs can't access for free.
To solve the equity problem, RFKM and the MCCPTA have both endorsed the idea of
transitioning to scratch-cooked food and installing best practices fresh fruit and salad bars
, which is currently being done in many districts around the country, including some of the largest. This would drastically improve the quality of the food and bring a wider diversity of students to the cafeteria.
The first step in this process is for the Board of Education (BOE) to hire an outside consultant to assess the resources, training and equipment MCPS would need to convert to scratch cooking and install best practices salad bars. We call on the Board to take this step as soon as possible. Please write the BOE at
boe@mcpsmd.org
and encourage them to take this first step.
Sample text (please personalize):
Dear Members of the Board of Education:
As a parent in MCPS, I am writing to ask that you hire a consultant to assess the resources, training and equipment MCPS would need to convert to scratch cooking and install best practices salad bars in all schools. I am concerned about the equity of a system in which children on FARMs eat low quality meals that virtually no paying students will eat by high school, and their impact on academic performance. The recent Brookings study (http://tinyurl.com/mzvy8b4) showing that kids on FARMs performed 40% better on standardized tests when their school contracted with a healthier meals provider indicates the importance of nutrition for optimum academic performance.
Thank you.
Sincerely,
(sign your name with the school(s) your child(ren) attend)