The Year in Review and the Year Ahead: Executive Director's Note

As the school year has come to an end, I'd like to reflect on our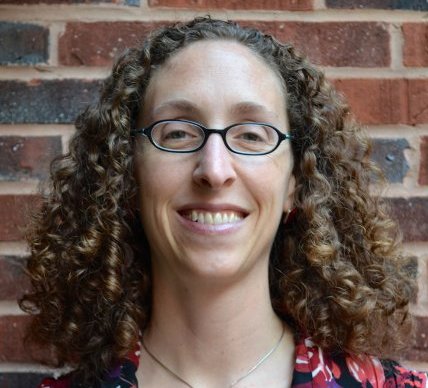 accomplishments here at RFKM throughout the year and preview our focus for the coming year. Some of our accomplishments over the 2015-2016 year include:
The prohibition of products with carcinogenic artificial sweeteners aspartame and acesulfame potassium for school day sales in the new MCPS Wellness Regulation (issued Nov., 2015). This effectively bans daytime sales of G2, a lower calorie Gatorade product and Fruit Wave H20, a flavored, sweetened water sold in vending machines in middle and high schools.

The creation of a Wellness Committee including at least 50% non-MCPS employees and 25% parents. The committee met throughout the year and will soon issue recommendations on physical education, physical activity, mental health, nutrition, and the nutrition education curriculum.

RFKM-coordinated coalition Healthy School Food Maryland (HSFMD) celebrated Food Day in October, 2015 by helping to organize a Symposium at Bowie State University titled "Promoting Healthy Eating at School for the Management of Childhood Obesity: The Challenge of Processed Menus and Vending Machine Culture".

A Resolution on school food was passed by the

Montgomery County Council of PTAs i

n March 2016. The resolution, which RFKM helped shape and pass, includes requests to MCPS to transition to scratch-cooking, put salad bars in all schools, limit added sugar, serve only healthier a la carte items in elementary schools, remove sodas from all vending machines, and remove all synthetic food dyes.


HSFMD held a Salad Bar Summit in April 2016 with over 70 attendees from 5 counties in Maryland, including MCPS' Director of Food and Services. Keynote speaker Rodney Taylor spoke of the benefits and feasibility of adding "Farmer's Market Salad Bars" in elementary schools. After the summit, parents reported efforts by Food and Nutrition Services to reinvigorate one of MCPS' existing elemenetary school salad bars!


HSFMD introduced two bills in the Maryland General Assembly: the Sensible Sugar in Schools Act and the School Food Transparency Act. While neither bill made it out of committee this year, we continued to educate legislators on school food issues and built up more parent support around the state for future changes.

RFKM awarded the School Food Improvement Award to our representatives and their principals at Somerset ES and East Silver Spring ES for their exemplary efforts promoting nutrition and wellness in the 2015-2016 school year. Among other accomplishments, Somerset ES replaced unhealthy a la carte items and East Silver Spring held their first annual Wellness Night.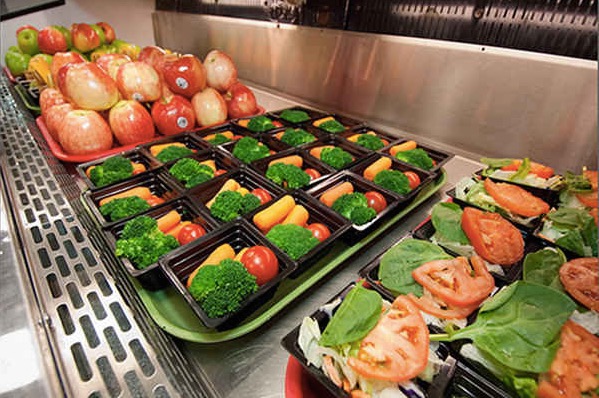 We have taken tremendous steps this year towards promoting real, whole, local, sustainable, and nutrient-rich food in MCPS, but there is still much more to be done. In order to establish our focus for next year, RFKM polled our members on their top priorities for advocacy work. Over 400 members completed the survey. Based on our members' priorities and the MCCPTA Resolution, we have decided to focus in particular in 2016-2017 on implementing and improving salad bars, reducing unhealthy food marketing, increasing scratch-cooking, and reducing sugar in school foods.

We are also currently working to complete School Food Environment Grades for all counties in Maryland, which will be issued from the HSFMD coalition. Each county will receive a score based on current nutrition and wellness policies and practices. The grades will be used not only to evaluate and compare how MCPS is doing and to share lessons learned from other counties, but also to reward districts exceling in different aspects of school nutrition and wellness. We are hoping that the grades will attract media attention and will spur Maryland's school districts to compete to provide better and healthier food to their students.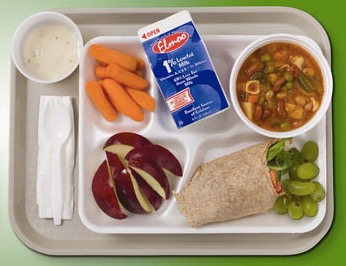 Our work has made improvements in the everyday lives of students in Montgomery County Public Schools and would not have been possible without your support. Nutritious meals lead to healthier students who feel better and learn better. Our goals for the coming year are ambitious, but our past successes evidence our capacity to create change and we know we can accomplish them with the help of our supporters. Kindly consider making a donation to RFKM to help us continue our work. No matter how much you are able to contribute, know that you are making a difference in our students' lives. Thank you for your continued support and remember that together we can make a difference in promoting real, whole, local, sustainable, and nutrient-rich foods.

Lindsey Parsons
Executive Director

---
Author Ray Anthony James Presents

his delightful interteractive children's book that engages kids and makes eating veggies FUN again.





Invite Ray to your school, PTA meeting or local library for a free 10 or 30 minute presentation.


Contact: rayanthonyjames@gmail.com

Like on Facebook




Buy on Amazon
Articles and Events of Interest

Calling all organizations in Montgomery County that provide food assistance, please complete this survey for the creation of a Food Assistance Resource Directory by August 1.

Lottery for Farmer's Market coupons for low-income seniors on Thursday, July 7 at 10:00 a.m. Call 240-777-3810 for locations and more information.

Parents Should Avoid Comments on a Child's Weight

33 Healthy Summer Salads

---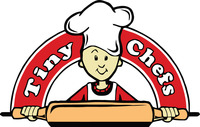 Summer is here and we've got big plans! Join us at one of our cooking camps throughout DC, Maryland and Virginia! Each camp will focus on a different fun theme and a variety of skill sets will be taught. For more details on our camps in Montgomery County, please click here!

---