E-News
February 21, 2018
RFKM Member Priorities Survey in Progress

Each year since our inception, RFKM has conducted a member priorities survey.
The information garnered in the survey feeds directly into the priority setting that our Board of Directors does each year. We have also included three questions from the new MCPS Director of Food and Nutrition Services this year. You should have received a personal invitation to the survey. Please respond and complete the 10-minute survey by this Friday, the 23rd. Please do not forward the survey link to others - your link is just for you and this is a members-only survey. If you did not get a survey invitation, please email Lindsey Parsons to request an invitation.
RFKM Seeking Advisory Board Members
Are you fully committed to the mission of RFKM? To accomplish our mission, we need to ensure a steady stream of funding, and support RFKM's Executive
Director in raising that funding. Our Advisory Board is committed to serving us through fundraising in a variety of ways:
introductions to potential major donors

corporate connections

serving as an ambassador and introducing us to your social circle online or in person

helping organize fundraising events

personal giving
The Advisory Board meets three times a year and involves a 5 hour/month time commitment. If you or someone you know may be a good fit for our Advisory Board, please email Lindsey Parsons to express your interest.
Real Food for Kids - VA - 2018 Culinary Challenge and Wellness Expo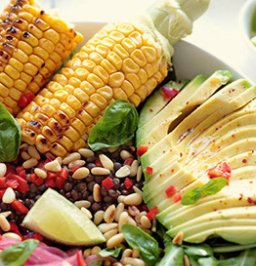 Hayfield Secondary School, Alexandria, VA
March 17, 2018: 10:00 a.m.-2:00 p.m.

Bring the kids to Fairfax to sample student-created vegetarian school lunch entrees, plus breakfast and snack entries in a 12-team competition, the winner of which will be featured on the lunch menu in 5 area school districts! Hear from experts on nutrition, health & wellness, culinary arts and career exploration.
Buy tickets
Saturday, May 19, 2018
Rockville, MD
Calling all health enthusiasts and cyclists to join iControlMyHealth for a charitable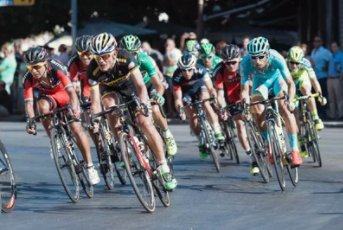 biking event in Rockville, MD to promote Healthy Eating, Active Lifestyle, and Disease Prevention in Montgomery County, MD.
Route options include 10, 25, 63 and 100 miles to suit all types of riders. All proceeds go towards health and community events in Montgomery County and to support Real Food for Kids - Montgomery.
Registration: $25; fundraising minimum before the event: $175 (all donations are tax-deductible)
All riders will receive Tour de Health 2018 custom Pactimo® Biking jersey.
Support us through Amazon Purchases
Please register to automatically support RFKM (via our fiscal sponsor Chesapeake Institute for Local Sustainable Food and Agriculture) when you shop on Amazon.com by pressing on the link below. Thank you!
Articles, Activites, Petitions, Webinars, Events, Volunteer Opportunites and Jobs of Interest
realfoodmcps@gmail.com
www.realfoodforkidsmontgomery.org
(301) 202-4812
Real Food for Kids - Montgomery is a grassroots parent and student advocacy group working to promote whole, real, local, sustainable and nutrient-rich foods in the Montgomery County Public Schools in Maryland and is a chapter of Real Food for Kids.