Sligo Creek Elementary School Signed the RFKM Healthy Kids PTA Pledge... And So Should You!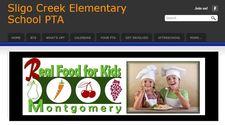 Summer has come and gone and school is back in session, which means that fundraisers and class parties are right around the corner. Although these events often represent a time for parents and children to come together to raise funds for their schools or to celebrate the hard work that students put in during the school day, these celebrations often contradict the healthy eating habits that we are trying to instill in our children. Pizza, chips, and an assortment of sweet treats are more often than not the go-to snacks for these occasions. What if instead of pizza, fundraisers featured a make-your-own burrito bar? Or, to reward students at class parties, fun fruit kabobs and yogurt "sundaes" were served instead of candy and cookies?
Sligo Creek Elementary School PTA is starting their school year off the healthy way by implementing changes in accordance with the RFKM Healthy Kids PTA Pledge they signed at the end of last year. By signing the pledge, the SCESPTA agreed to choose fundraisers that promote healthy eating and physical activity, encourage parents to organize class parties and events that follow the RFKM healthier party planning guide and serve healthy food first, and promote serving water instead of sugar-sweetened beverages at PTA-sponsored fundraisers.
SCES PTA President, Amy Kenney, states, "Our PTA is supporting the Real Food for Kids pledge because healthful food matters. Kids do better when they eat well. Anything we can do to improve the learning experience is important, and a key ingredient is healthful lunches and snacks at school."
To garner parent support, SCESPTA has featured the pledge on their website, as well as several resources put together by RFKM to help parents plan healthier parties and bring healthier snacks for younger children. The SCESPTA has even listed reading the RFKM Healthy Kid pledge in their "10+ Things To Do Before School Starts," and has invited RFKM to contribute to their monthly newsletters to keep parents reminded of the importance of good nutrition.
If you are a PTA member or a parent who would like to see healthy fundraisers, snacks and parties become the norm at your school, please consider asking your PTA to sign the RFKM Healthy Kids PTA Pledge. The pledge, as well as a wealth of healthy fundraiser and party planning resources can be found at: http://www.realfoodforkidsmontgomery.org/resources.php.

If you have questions or if your PTA decides to sign the pledge, please email us at realfoodmcps@gmail.com.


RFKM School Advocacy Training

On Saturday Sept. 27, from 10 a.m. to 12 p.m., RFKM will be holding a training session for our school representatives (or anyone interested in school-based food activism) where we will work on school-based advocacy strategies. These strategies include presenting RFKM's work to your PTA, how to survey your school food environment, implementing changes you can make at the local school level, starting a Wellness Committee, and dealing with opposition. We encourage all members to attend. RSVP to realfoodsmcps@gmail.com. Location TBA.


Eating a Rainbow


Five servings of fruits and vegetables every day for five days may not be a challenge to most of you, but for some it's an entirely new concept. Not to worry, we're here to offer some help. Health professionals often suggest that a colorful diet is a healthy one, so in the spirit of the "5 for 5 Challenge" take a moment to read about "the color games" which provides the most beneficial fruits and vegetables for each color of the rainbow. For an extra challenge, try incorporating some of these colorful foods into your diet for the week!

Our thanks to the kids and parents who signed up for the "5 for 5 Challenge" and good luck to them this week as they up their intake or variety of fruits and veggies!


Whole Foods in Silver Spring Presents Dr. Neal Barnard, President of the Physicians Committee for Responsible Medicine
Omnivore or Pescatarian? Vegan or Vegetarian? Whatever your style, we could all benefit from adding more plant-based foods to our daily diet. As President of the Physicians Committee for Responsible Medicine, Neal Barnard, M.D. has been an advocate for healthy eating for many years. Catch Dr. Barnard Thursday Sept. 25 from 6-7:30 p.m. at the Silver Spring Civic Center on Veterans Plaza in downtown Silver Spring. Dr. Barnard will be talking about realistic ways to kick start your health through diet-related lifestyle changes. Book signing and reception will follow the lecture in Whole Foods Silver Spring store café. Register for this free event at www.Kick-Start-Your-Health.eventbrite.com.


Opt out of Junky Snacks and Opt in to Good Health
Do you suffer from a mysteriously vanishing lunch account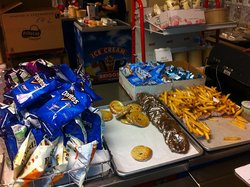 balance? All secondary schools and most elementary schools in MCPS offer a la carte snacks that include a long list of items such as Cheezits, Doritos, Tostitos, gummy candies (aka Welch's Fruit Snacks), Craisins, pudding, popcorn, sugary fruit juices, chocolate milk, ice cream and cookies (see a la carte summary sheet for 14-15). And many schools start serving lunch as early as 10:30 a.m. These a la carte snacks are sold to your children every school day – often without your knowledge and consent.
If you haven't already, contact your cafeteria manager and request that your child's lunch account be blocked from purchasing a la carte snacks. Send your name, your child's name, and their 4-digit lunch account pin number. This is an effective way to help your child make good choices in school. This will also send a message to MCPS that parents prefer their children be served a healthy meal at lunchtime and not be tempted with junky snacks. Some schools will also allow you to put "white milk only" on the account if you would like to restrict your child's purchase of chocolate milk.
Once you've opted out, send us an email with your name and school. We'd love to know which schools are working toward a healthier school food environment.
Please support the 34% of MCPS children on Free and Reduced Meals by supporting RFKM!
While most of the parents in MCPS can easily solve the problem of unhealthy school food for their children by sending in a lunch, 34% of kids in MCPS qualify for Free and Reduced Meals, meaning their parents probably can't. RFKM is working to make school food healthier for those children, who may also be eating breakfast in school (or in the classroom, which is in 74 MPCS schools) as well. Adding in after school supper programs, some children are consuming up to 3 meals a day in school. Your support enables our advocacy work to continue - please give generously at: http://www.realfoodforkidsmontgomery.org/donate.php