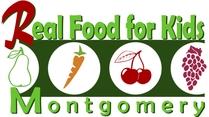 Edgemoor Clothing Exchange to Benefit RFKM this Sunday
The Edgemoor Clothing Exchange in Bethesda has selected Real Food for Kids – Montgomery and another new non-profit as their beneficiaries this year. If you have clothes to donate or would like to shop for a bargain, here are the details:
What:
The Annual Edgemoor Clothing Exchange
7415 Exeter Road, Bethesda
When:
Drop off clothing on Saturday, March 1st, between 8 a.m. and 6 p.m. Shop for bargains on Sunday, March 2nd between 8 a.m. and 6 p.m.

Advocate for Healthy Snacks during MSA Testing in MCPS
Did you know that the iconic childhood snack "Rice Krispie Treats" can be made at home with a handful of ingredients (butter, marshmallows, Rice Krispies), but contains 35 ingredients when it comes in a shiny blue package from Kellogg's and is sold in MCPS cafeterias? Or that one of the ingredients, BHT, is listed on California's Proposition 65 list of cancer- or birth-defect-causing chemicals? Or that another MCPS offering, Welch's Fruit Snacks, contains 25 ingredients, including artificial flavor and artificial color (Red dye #40, Yellow dye #5, and Blue dye #1)?
Over the next two weeks, over 60,000 MCPS 3rd-8th graders will be given the MSA tests. During this testing, snacks are handed out to children in the classroom, and Rice Krispie Treats and Welch's Fruit Snacks are among the
possible offerings
. Many of our members are concerned about the lack of nutritional value in these types of snacks, as well as the presence of dangerous chemical additives, such as food dyes, artificial flavorings, and MSG. According to the
Center for Science in the Public Interest,
"numerous studies have found that mixtures of dyes cause hyperactivity and other behavioral impairments in children".
Since it is certainly in the interest of teachers, principals and MCPS to make sure that children are at their best during these tests,
this is a great moment for parent advocacy on the issue of snacks.
See the
list of possible MSA snacks
on our web site, then call or write your principal today to advocate for healthy snacks
during the MSAs
that at minimum do not contain food dyes (Dorito's Cool Ranch, Dorito's Spicy Sweet Chili & Welch's Fruit Snacks are the only items on the list that contain artificial colors, to our knowledge). If it's too late to change the snack, you can also ask your child's teacher for your child to "opt out" of the chosen snack if it contains dyes or other harmful ingredients. Then work with your principal and PTA (using our
list of MCPS a la carte items with ingredients
) to advocate for better daily options in your child's cafeteria.

First Ban on Junk Food Ads in Schools Proposed
On Tuesday Feb. 25, Michelle Obama and Agriculture Secretary Tom Vilsack introduced federal government plans to regulate how food is marketed in public schools. "The idea here is simple: our classrooms should be healthy places where kids aren't bombarded with ads for junk food," said Obama.
Maryland State Legislature and GMO labeling
The Maryland General Assembly is holding hearings on March 11 on legislation HB1191 and SB0778 that would require food manufacturers to label foods produced with genetic engineering. See
http://tinyurl.com/m9o8gja
if you'd like to learn more or take action.
MD Academy of Dietetics Recipe Contest
Show off your knowledge of healthy cooking by submitting an original recipe or a modified family recipe that is healthy by March 15th. Open to all middle school students in Maryland.
More Details