E-News November 8, 2017
TPSS Co-op/Takoma Park Community Kitchen Team Wins School Lunch Recipe Contest
October 6, 2017 - Ken Weiss

Real Food for Kids- Montgomery celebrated its first annual Real Food Festival in
Bethesda on October 28th. There were three chef-led student teams that created healthy and delicious lunch entrées following strict USDA nutrition and price guidelines. At the end of the hall was Capital Hilton's Executive Chef, Phillip Thompson, setting up to help kids prepare a Chicken & Harvest Grain Salad Bowl (below) from fresh produce. At the other end was Chef Fernando Correa, Executive Chef at the the Embassy Suites - Convention Center, displaying kitchen knives so kids could learn to use them properly to cut up lettuce pieces for their delicious Turkey Lettuce Wraps with Hoisin Sauce. In the kitchen was the team representing the Takoma Park-Silver Spring Co-op and the Takoma Park Community Kitchen led by Chef Beverly Coleman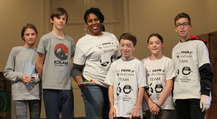 Chef Beverly Coleman and her team
from Gypsy Diva Fresh and her students,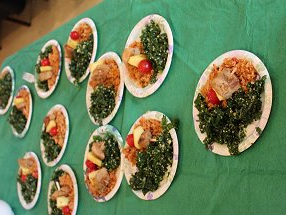 who would take home the prize with
their
Chicken, Pineapple and Tomato Kabobs over Spanish Rice
with a
Parmesan Garlic Kale Salad with Lemon
(above).
| | |
| --- | --- |
| | |
| Chef Fernando Correa and his team | Chef Phillip Thompson and his team |
​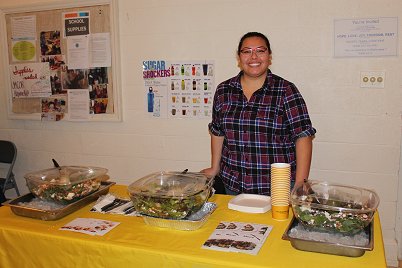 At the festival were vendors from local businesses including Modern Market, offering samples of their delicious signature salads, and Galley, a chef- prepared meal delivery service, providing tasty bites of their healthy delivery meals. The TPSS Coop was also present offering vitamin samples for kids and adults. On top of all that, there was a separate food table – with no cheese or cookies - but lots of fruits and veggies donated by Dawson's Market plus granola bars donated by KIND.
Upstairs and down, there were workshops for kids and adults on topics including getting young people to like healthy food, finding high quality ingredients, plant science and raw foods, and even yoga, which the youngsters seemed to really enjoy. Gastronomical choices were categorized as "whoa," "slow" and "go" to help young diners remember what they ought and ought not to put in their bellies. One session gave answers to such questions as, "Why are kids picky?" Some of the recipes the kids learned to prepare included an Autumn Fruit Salad and a Quinoa Salad.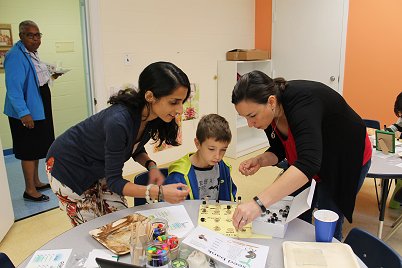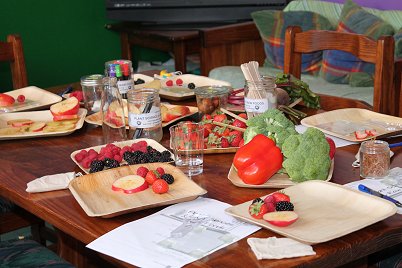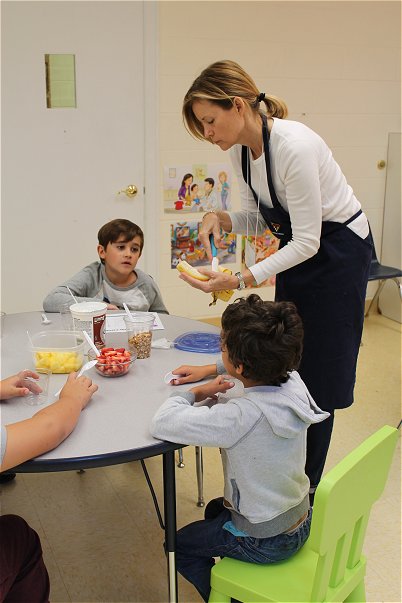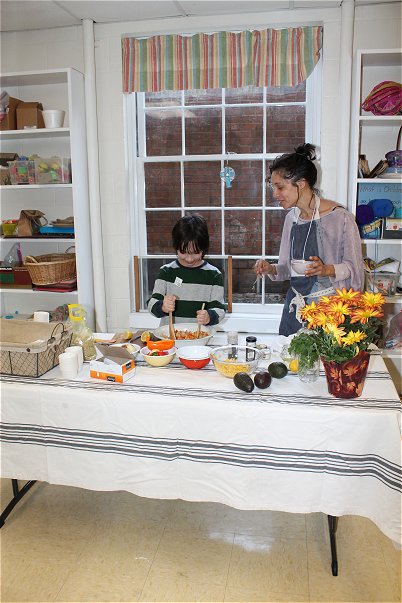 Back in the Social Hall at the Stakeholder's Forum, students and parents read and discussed questions about food, such as "What is your vision of healthy school food?" and "What fresh vegetables could MCPS offer that students would choose?" and colorfully illustrated their answers.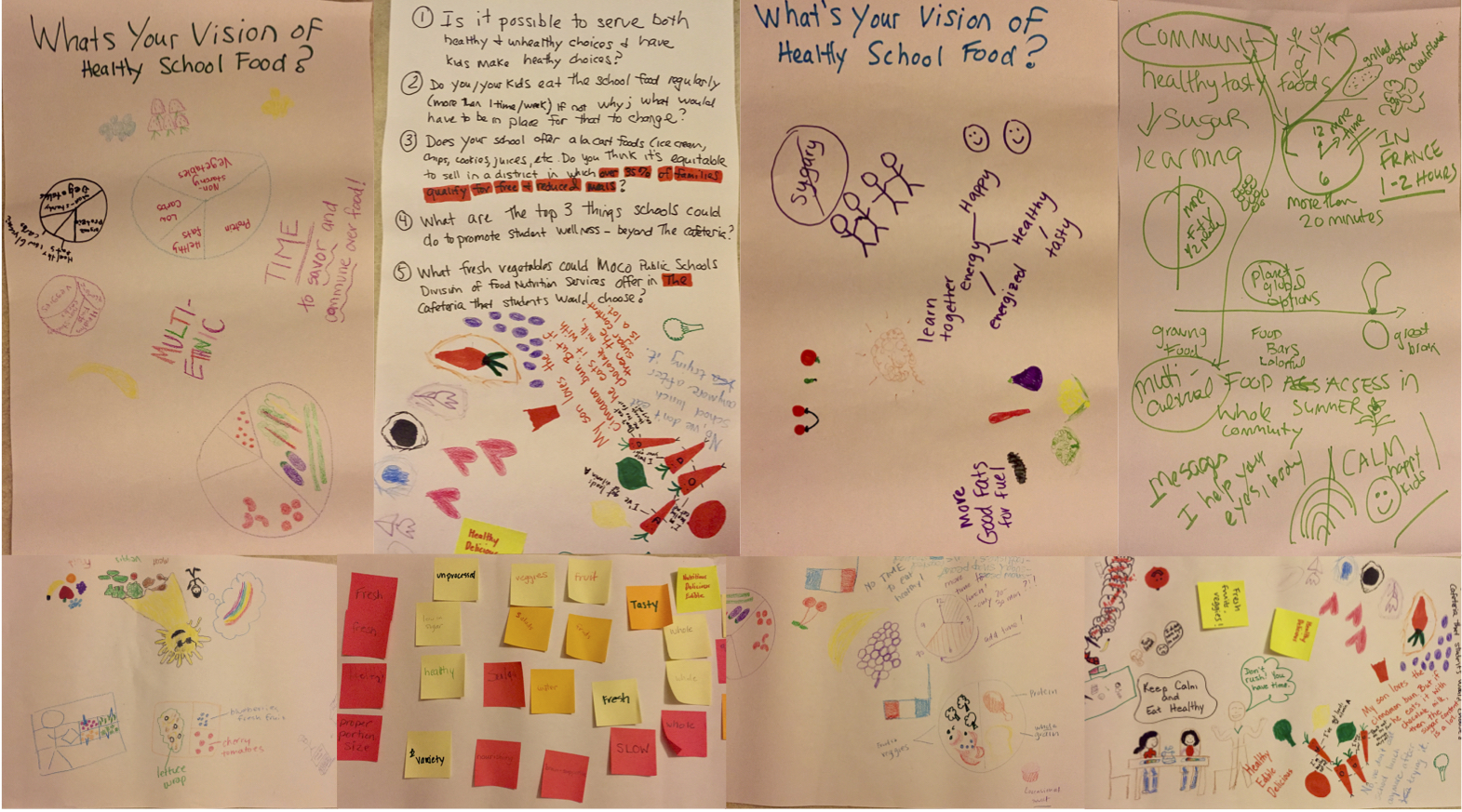 At noon, everyone present could taste the three dishes prepared by the teams, and all got rave reviews, but only the youngsters could vote on them. Vote, they did, and the Chicken, Pineapple and Tomato Kabobs emerged as their favorite.

What did the kids have to say? Mainly, "yummy" and "great!" The festival made an impression. They will remember it well, and their parents will also.
Silent Auction Items from Real Food Festival



There are still a few items left from the silent auction at the Real Food Festival.

To make a bid, please email

realfoodmcps@gmail.com

with subject line "Silent Auction: name of item" by

Friday, November 10th at 12:00 p.m.

Include your opening bid, maximum bid, name and phone number. All proceeds support our work!



7 boxes of KIND Salted Caramel Bars (35 bars total - perfect for a classroom snack donation) - gluten-free and non GMO. 7 grams sugar/2 grams fiber/bar (value: $21). Opening bid $15, minimum bid increase $2.

A long weekend stay (Fri-Mon or Thurs-Sun) in a 7 bedroom vacation home (with 5 Master
suites) at Deep Creek Lake Near Wisp Mountain ($3,000 value). Home includes pool table, sauna, wifi, grill, outdoor hot tub and many other amenities. Enjoy a variety of nearby activities such as hiking, boating, mini-golf, zip lining, and more. Offer good March 15-May 15, 2018 and September 15-November 15, 2018. Dates subject to availability. No smoking. No pets. Opening bid $1,300, minimum bid increase $100.
A moonbounce rental for 2 hours anywhere in Montgomery County from Great Kids Events (value $250). Opening bid $75, minimum bid increase $25.
RFKM is hiring a Nutrition Science Instructor!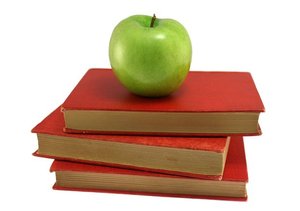 Real Food for Kids- Montgomery is hiring a part-time Nutrition Science Afterschool Program Instructor to teach a weekly program at Takoma Park Middle School starting January 11, 2018 (curriculum development to start Dec. 1). See complete job description. To apply, please send cover letter and resume to Lindsey Parsons at

lindsey@realfoodforkidsmontgomery.org

by November 15, 2017.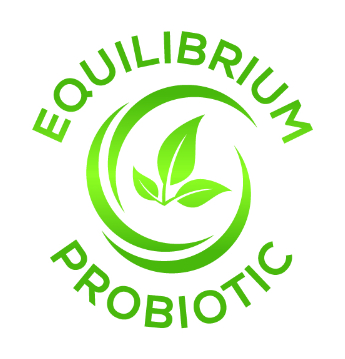 Try Equilibrium. Rebuild your microbiome after using antibiotics! The world's highest strain-count allows Equilibirum to address more GI tract issues. Buy with 20% discount using code Q52P3XGX at checkout on Amazon.com.
Take Your Concession Stand to the Next Level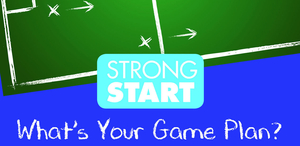 Many times, concession stands offer foods that are high in sugar, fats, and calories.
Here are some tips and guides to a healthier consession stand at your schools brought to you by Real Food for Kids!
Bring BOKS to Your School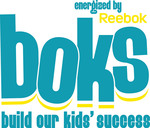 BOKS (Build Our Kids' Success) is a free before, during, and after-school physical activity program that is aimed at getting children moving to prepare their brains for a day of learning. BOKS provides a completely free program offerings and seeks to empower communities to help children embrace healthy habits that will last a lifetime! To bring BOKS to your community, visit here.
Articles, Jobs, Grants and Events of Interest
Our work wouldn't be possible without you! Please get engaged in our work by making a donation today!


realfoodmcps@gmail.com
www.realfoodforkidsmontgomery.org
(301) 202-4812
Real Food for Kids - Montgomery is a grassroots parent and student advocacy group working to promote whole, real, local, sustainable and nutrient-rich foods in the Montgomery County Public Schools in Maryland and is a chapter of Real Food for Kids.