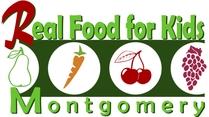 Karen, Lindsey and RFKM Receive Community Hero Award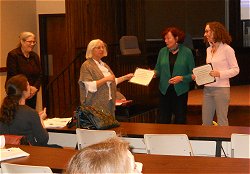 ROCKVILLE, Maryland (January 13, 2014). The Montgomery County Civic Federation awarded their Community Hero Award today to Karen Devitt, Lindsey Parsons and Real Food for Kids – Montgomery (RFKM) for our work in MCPS. The award regularly honors people and organizations from the community that are heroes -- taking time from their lives, and working hard to make the county a better place for all of us. Read more . . .
Replace this with your own text.

You can add as many different content blocks to customize your email. Drag and drop content blocks from the menu on the left.

MCPS Adds A la Carte Items to Nutritional Information Online – Another Victory for RFKM
ROCKVILLE, Maryland (January 10, 2014). Thanks to our advocacy work, MCPS has finally agreed to be more transparent about the food served in their cafeterias. The nutrient and allergen lists that are posted to their web site now include information on the foods served a la carte (items vary by school). While this is far from the full transparency that RFKM is seeking, it is a step in the right direction. Read more . . .
Spotlight on Schools
Francesca Goodall - Westbook Elementary School - 1/14/14

When Principal Lane arrived at Westbrook and began referring to the newly revamped All Purpose Room (thank you FOWS) as the 'Dining Room' she was perhaps prescient. Whilst the APR may not quite possess the oak paneled grandeur of a Harry Potter novel, change is afoot. Whilst roast swan was never an option, Sidekicks, Doritos and Cinnamon Rolls have now been decisively removed from the menu – and this is thanks to the action and decision making of Principal Lane and of the PTA Health and Wellness Committee, recently formed by Risa Elias and Emily Warke. Read more . . .
We are changing the format of our bi-monthly newsletter to something which can be quickly read online with links to longer articles on our website. Our new e-newsletter will be produced more often, probably biweekly, interspersed with shorter, more frequent bulletins as things come up. This will make our news more timely and easier to access.