On the Verge of a Huge Victory - This is the PTA Meeting you Can't Miss!
RFKM has been working through the Health and Safety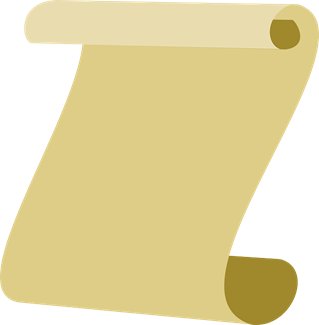 Committee of the Montgomery County Council of PTAs (MCCPTA) on a Resolution on School Food. On Feb. 4, it was sent by the MCCPTA Board of Directors to the Delegate's Assembly, where it was presented to the Delegates. From there, it goes to the school PTAs for a vote. The Delegates will then vote on it based on their school's vote at the March 22nd Delegates Assembly.

The resolution asks for MCPS to transition to scratch-cooking in its central facility or in schools, to put salad bars in all schools, to reduce sugar in school foods, to offer only healthy a la carte items in elementary schools, to remove soda and artificially-sweetened beverages from school vending machines and to remove all synthetic dyes from school foods. If passed and taken seriously by MCPS, it would bring about profound positive changes to the school food. Given our poll of PTA Delegates prior to crafting the resolution, we believe there is strong support for everything in it among MCPS parents.

We need you to mark your calendars and show up for your PTA meeting in March (or possibly February for high school parents). This is the moment that we need you - parents who care about improving school food - to change plans, make an extra effort, and really show up to these PTA meetings to help out. Probably, whoever shows up to the PTA meetings will determine whether the PTA votes for or against the resolution.

This is an exciting moment for RFKM and for all the parents in MCPS. When this great victory happens, I know each one of you will feel proud to have played your part - so get out to those meetings!
---

Help Us Reduce Sugar in School Foods and Improve Transparency about Junk Food Sold in Schools
If you haven't yet, please contact your state legislators to ask them to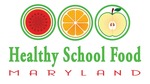 support Healthy School Food Maryland's bills in the state legislature. They are:
SB65/HB528 - Sensible Sugar in Schools Act - which will lower added sugar in school meals

and
HB109 - School Food Transparency Act - which will require school districts to list a la carte items (e.g., chips, ice cream and cookies) on their menus.
You can find your state delegates and senators and their contact information at mdelect.net. This is especially important for people in state senate districts 15, 17 and 39, as senators from those districts voted against the transparency bill in the last session, as well as state house and senate districts 14 (Del. Anne Kaiser, Sen. Craig Zucker), as Del. Kaiser is the Chair of the Education Subcommittee that has to pass our bills, and Sen. Zucker is new to the senate committee that hears our bills.
You can find more information and fact sheets about the bills on Healthy School Food Maryland's web site. When you write or call, just share your personal experience with these issues.
---
Donate to RFKM today
RFKM is a small, grassroots organization working for your kids and the kids in your area, getting concrete results in changing the school food. We don't have big government contracts or large foundation grants. We don't have a national or international pool of donors to draw from; we just have you! We need your support to continue our work over the coming year. All donations are tax-deductible. Thanks!

---

RFKM is on Social Media!
Like us on Facebook!
Follow @Realfoodmcps on Instagram!
Follow
@RealFoodMCPS
on Twitter!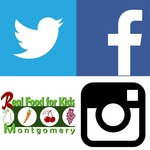 ---
Special thanks to our sponsor: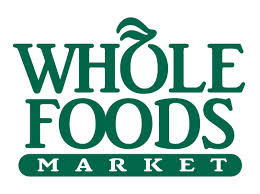 ---
Planning Any Online Shopping?
RFKM's Midwinter Celebration + Advance Bidding on Silent Auction Items
February 26th
from 7:00-9:30 p.m.
Tower Building
1101 Wootton Parkway, Rockville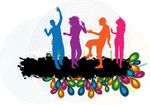 Our Celebration will feature a talk by Jenny Hein, the Executive Director of Real Food for Kids on "How to Effectively Advocate for Positive Change in Schools - A History of School Food Advocacy in Fairfax and Loudoun Counties". There will also be heavy hors d'oeuvres, courtesy of Whole Foods Market, wine, and a silent auction with a variety of items. Get tickets now.
For our Silent Auction, you may pre-bid on the following items (more to come):

1. Four hours of Home Repair/ Improvement Services provided by FRED Home Repair Services, a division of Case Design and Remodeling
http://www.schedulefred.com/
Retail Value: $500
Starting Bid: $200

2. One week of summer camp at "Our Young Chefs" in Silver Spring
For ages 9-14 (9:30 a.m.-12:30 p.m.; possible dates: July 11-15, July 18-22, July 25-29, August 1-5 and August 8-12, 2016)
http://ouryoungchefs.com/events/summer-cooking-camps/
Retail Value: $325
Starting Bid: $150

If you would like to bid on one of these items, please send your starting bid and highest bid, as well as your name, email and phone number to lsparace2@gmail.com.
---
School Food Advocacy Training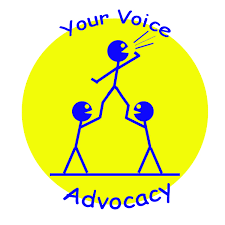 RFKM will be holding a training session on school food advocacy on February 20th from 12:00-3:00 p.m. It is open to any interested parents. The training session will also include a catered lunch, courtesy of Whole Foods Market. We will discuss starting and leading wellness committees, surveying parents, what change is possible at the local school level and materials and resources available via RFKM. Please RSVP to lindsey@realfoodforkidsmontgomery.org.
---
Real Life Results After Berkeley Passed Soda Tax
". . . yesterday I saw a 12-year old patient whom I diagnosed with Fatty Liver 3 months ago. He came back for a follow-up yesterday. He had lost several pounds, and I asked him (and his mom, who primarily speaks Spanish) how he did it. The first thing they said was, "I don't drink soda or juice anymore." During your talk today, I looked up his medical record -- and he lives in Berkeley. I'm sure your work is making a difference!"

-Xavier Morales, Ph.D., Executive Director
Latino Coalition for a Healthy California

---
Articles, Petitions and Events of Interest

Potomac Column: Better Ingredients, Better Outcomes. Improving food in Maryland schools.

Help Safe Grow Montgomery Gain Funding for the Healthy Lawns Act

Join Crossroads Community Food Network for Their FilmScreening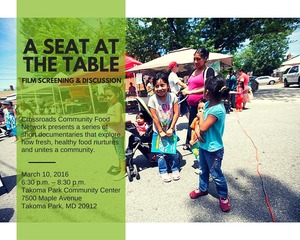 Real Food for Kids Culinary Challenge & Wellness Expo
March 12, 2016 10:00 a.m. - 2:00 p.m.

Tell Your Maryland Lawmakers to Protect Pollinator Health!