Are you with us?

Trying to get 7 bills through the Maryland state legislature mostly alone is sort of like trying to run a marathon after having done a few 5K's. Not that I've done that, but I can only imagine. But since late January, I (Lindsey) have already testified at 13 hearings, organized 37 other oral or written testimonies (thank you to those who submitted testimonies and those who came to testify in person), and personally met with over 40 legislators or their staff. And it's not over yet. This year's experience will definitely enlighten how we approach next year, but I'd hate to leave this legislative session without a victory. Our Thirsty Kids Act was pulled back into committee after passing second reading on the floor of the Senate, then voted unfavorable. Our Farm-to-School bill passed in the House but was voted unfavorable in the Senate Committee. But it will still have one more chance in the Senate. Our School Food Transparency bill made it to the Senate floor but lost 24-21, with several senators from Montgomery County voting against it. We can't let this happen again if another one of our bills makes it out of committee.

At this point, out best hope and strongest push is to get our Sugar-Free Schools Act out of committee in both houses and then passed on the floor. Now is the moment we need your help. Each one of you.

The Sugar-Free Schools Act is Senate Bill 505 and House Bill 894.

Please find out who your state delegates and senators are by going to: http://mdelect.net/

Then send each one of them this letter (please feel free to personalize and add to it):

Dear Senator/Delegate ______,

As your constituent and a parent concerned about the excess sugar in school food in Montgomery County and the state, I urge you to support the Sugar-Free Schools Act (SB505 / HB894). This bill allows school districts to address the issue of excess added sugar in school foods in a way appropriate to that district, by forming a working group to come up with a plan to reduce sugar intakes to levels recommended by the American Heart Association. This is a common sense way to allow local control but address an issue of statewide concern that is not currently addressed by the Smart Snacks in Schools and USDA meal guidelines.

Thank you.

Sincerely,

Name
Address

And if you want to go one step further and make a phone call, that's worth about 20 emails and takes less time!

Note: Del. Andrew Platt from Montgomery County is our sponsor of the Sugar-Free Schools Act so no need to harass him if he's your delegate.

If you want more details about the bill, please see: http://www.healthyschoolfoodmd.org/agenda.php

Also, we have heard some concern that this bill might lead to greater use of artificial sweeteners. This is certainly not our intention and does not seem like a likely result of the bill, as artificial sweeteners are not typically used in the high-sugar foods served in schools (breakfast foods, milk, cookies, ice creams and other sweet snacks) and the limitations on sugar will most likely be achieved by limiting those foods or limiting combinations of those foods. Also, MCPS has already issued a policy forbidding Aspartame, Acesulfame-Potassium and Saccharin in foods served during the school day. And please trust that we will keep fighting to have harmful artificial sweeteners banned in school food statewide (our Chemical-Free School Food Act attempted it this session but only got a house sponsor, so will not likely go far this session).

Thank you to all of you who have already sent emails and made phone calls. It was incredibly heartening to see the great response.
---

Healthy Kids Day
Last week Karen and RFKM Advisory Board member Lisa Buttner met with Carson Henry, Executive Director of YMCA Youth and Family Services, to talk about ways we can partner in our shared mission for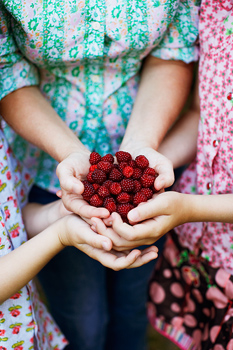 healthier kids, families and communities.
You won't want to miss the YMCA's annual
Healthy Kids Day
on Saturday April 25, from 10 am-noon. There will be healthy snacks, soccer, zumba, and so much more for you and your child to enjoy. So come on out and have some fun!
Location
: Rosemary Hills Elementary School
2111 Porter Road
Silver Spring, 20910
---
Takoma Soccer Adopts Lindsey's Snack Recommendations
Thanks to Howard Kohn of Takoma Soccer who adopted the snack recommendations suggested by RFKM's Executive Director and soccer mom, Lindsey Parsons, and sent them to all coaches for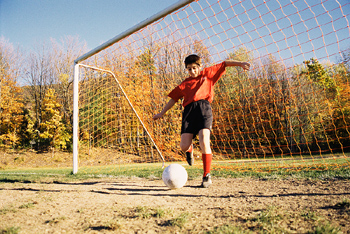 distribution to their teams. Parents were encouraged by the coaches to think smart when bringing snacks for the team. Snack recommendations included cut-up fruit or fruit kabobs, whole grain crackers or pretzels, high-fiber granola bars, popcorn, cheese sticks, whole-grain banana, zucchini, or carrot bread, and trail mix.

---
Special thanks to our sponsor: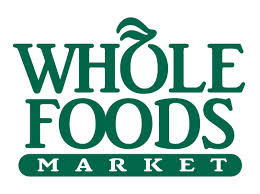 Save the Date for RFKM's Spring Wine-Pairing Farm-to-Table Dinner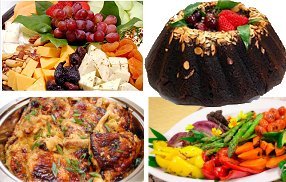 When: May 16th, 7-10 p.m.
Where: Huckleberry Fine Art Gallery
12051 Nebel St.
Rockville, MD 20852
Cost: $150 couple (or pair of friends) / $80 individual

Save the date for RFKM's elegant farm-to-table wine-pairing dinner with live music and silent auction. Registration information will be out soon. Let us know if you have something to donate or if you can help with the event.

---
Read Karen's Letter in the Potomac Almanac
Why Oppose Improving School Food?
- Why is the Maryland School Nutrition Association testifying against nutrition bills in the State legislature? For a local take on this subject of national interest, read Karen's letter in the Potomac Almanac from March 18, 2015.
---
F
un on the Farm: Family Yoga Class to Support RFKM
Come out to Blue Heron Wellness on Sunday April 19th from 2-3 pm for a "Fun On the Farm: Family Yoga Class" with RFKM member Jill Grospierre! Kids ages 8-12 are welcome to participate with a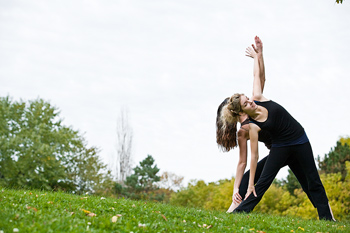 parent or guardian present. Join us for a fun event and support RFKM at the same time!
---
Grow It Eat It Spring Open House
There's a lot going on at this multi-issue, multi-presentation
open house
on April, 18th from 9 a.m. to 1:30 p.m., including basic vegetable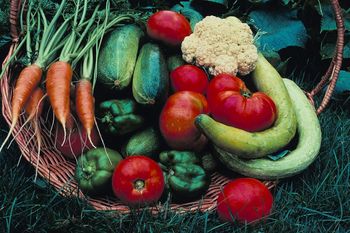 gardening, intensive vegetable gardening, growing herbs for tea, growing
mushrooms, beekeeping, low-maintenance fruit trees, growing grapes for wine, worm composting, tomato grafting, gardening activities for children, Scout Merit Badges, garden demonstrations and more! Put this on your calendar now! The event is free and no registration is required (except for the vegetable grafting class, which requires both).
---
Articles, Videos, and Petitions of Interest

Feeding Kids Well -
Read Mark Bittman's superb take in the New York Times on why the School Nutrition Association is working against better school food.

Drop the Meaningless "Natural" Food Label - Sign this petition to tell the FDA and USDA to end the deception.

Class is in Session: Lessons from the Lunchroom

Nutritionists Say Your Kid Should Chow Down on Day-Glo Processed Cheese
FOOD FIGHT - Watch this powerful 6-minute hip hop video following the footsteps of a boy trying to escape a world where processed food is killing his neighborhood.

Food Rescue - A resource on food recovery, including information on recovering uneaten food from schools.

Parents Are Still Being Duped Into Giving Their Kids High Sugar Drinks