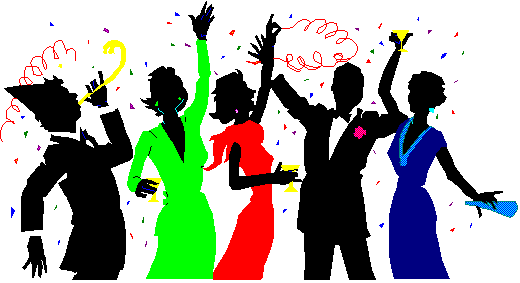 Please join Real Food for Kids - Montgomery

on February 26th
from 7:00-9:30 p.m.
at the Tower Building
101 Wooton Pkwy., Rockville

for our

featuring Jenny Hein, Executive Director of Real Food for Kids in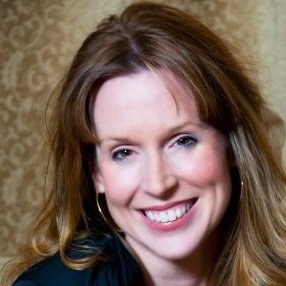 Fairfax, Loudon and Alexandria, VA speaking on "How to Effectively Advocate for Positive Change in Schools - A History of School Food Advocacy in Fairfax and Loudoun Counties"

Following the talk, there will be heavy hors d'oeuvres, courtesy of Whole Foods Market, wine and a silent auction with a variety of items, including everything from restaurant gift cards to vacation home rentals!
---
It is now time to start contacting your state legislators to ask them to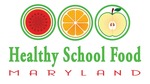 support Healthy School Food Maryland's bills in the state legislature. They are:

SB65 - Sensible Sugar in Schools Act - which will lower added sugar in school meals

and

HB109 - School Food Transparency Act - which will require school districts to list a la carte items (e.g., chips, ice cream and cookies) on their menus.

You can find your state delegates and senators and their contact information at mdelect.net. This is especially important for people in state senate districts 15, 17 and 39, as senators from those districts voted against the transparency bill in the last session, as well as state house district 14 (Del. Anne Kaiser) as she is the Chair of the Education Subcommittee that hears our bills.

You can find more information and fact sheets about the bills on Healthy School Food Maryland's web site. When you write or call, just share your personal experience with these issues.

Thank you!
---
$5K Grand Prize for Real Food Films Contest 2016
Real Food Media is holding a contest for a short film (4 minutes or less) that highlights the real causes of hunger. There is no better place to expose these issues than our school system, where the cause of hunger isn't the lack of food but a lack of appetizing and nutritious foods, and an overabundance of sugar and processed food full of harmful chemicals. Make a film to demonstrate how you're trying to make a difference at your school, how a particular policy at your school is changing the food dynamic of the cafeteria, how the food environments surrounding you at home and at school contribute to poor nutritional choices, or even how to eat nutritious meals in a school setting while on a budget. All admissions are due by March 1 so let's show them how our community is trying to improve the quality of school foods!
For further information on the guidelines, see: http://realfoodfilms.org/entry-guidelines/#guidelines-title
If you're thinking of participating in this contest, please contact Lindsey Parsons, the Executive Director of Real Food for Kids-Montgomery, at lindsey@realfoodforkidsmontgomery.org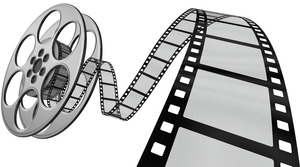 ---
RFKM is on Social Media!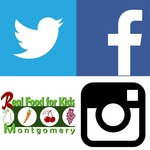 Like us on Facebook!
Follow @Realfoodmcps on Instagram!
Follow @RealFoodMCPS on Twitter!
---
Tiny Chefs Classes at Pie Sisters!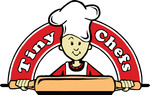 Join us at Pie Sisters where we will be holding classes celebrating every thing from Valentine's Day to a Mommy and Me Tea Party! We will even celebrate Spring with tropical dishes, and honor our dads with a special Father's Day class! Click here to register and find out more information!
---
The Spring Grow It Eat It Event
Sunday, May 1, 2016 Noon-4 p.m. (with some programs starting earlier) at the
Agricultural History Farm Park, 18410 Muncaster Road, Derwood, MD 20855. There will be
t
alks on plant propagation, hydroponics, gardening and more. More information
No registration needed except for the following programs.
Discover Bugs- Grades 2 & 3- Register here.
Discover Gardening- Grades 4 & 5- Register here.
Discover Flowers- Grades 4 & 5- Register here.
Discover Trees- Grades 6, 7, & 8- Register here.
---
Articles, Petitions and Webinars of Interest

Seeing Red: Report Finds FDA Fails to Protect Children in Light of New Evidence on Food Dyes

Petition to support Sugar Free Kids Maryland's bill to put warnings on sugar-sweetened beverage ads in Baltimore

The Real Problem With Lunch

Reebok Foundation- Garden Grants

Scott's Miracle-Grow- Garden Grants

Webinar: Keep Moving: Physical Activity in Schools
Tuesday, February 2, 3-4 p.m.
Learn more about the latest trends and resources to keep your students moving throughout the school year.

Webinar: Wellness Wednesday: How to Host a Health & Wellness Fair
Wednesday, February 10, 4:00 - 4:30 p.m.
Learn the key steps to hosting a successful health and wellness fair at your school.
---

Planning Any Online Shopping?
Please use RFKM's Amazon Affiliate Link and support RFKM with your Amazon purchases.