Annual School Food Priorities Survey - Please Participate
Every year, Real Food for Kids - Montgomery conducts a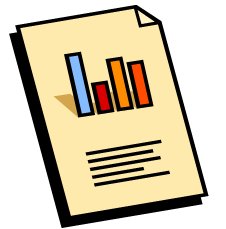 survey of our members about their priorities for the food served in the schools. This survey allows us to determine what issues are most important to our members, what our highest advocacy priorities will be in the upcoming new year and the demographics of our membership.

We ask that you please take just 5 minutes to answer the questions provided in this survey. In order to ensure that we are addressing your school food concerns in MCPS, it is important to have feedback from each and every one of our parent members, regardless of whether or not you have a child currently in school (and all members, whether or not you are parents, are welcome to participate).

The link to the survey can be found here: https://www.surveymonkey.com/s/RFKMParentPrioritySurvey

Thank you for taking the time to complete this survey and for supporting our vision of a Montgomery County Public School system that serves real, whole, local, sustainable and nutrient-rich foods.
---

Campaign for 100 Sustainers - up to 12%
Are you the parent of a child in MCPS?

Will your child be in school for at least 2 more years?

Do you have $10/month to spare?
If you answered yes to all those questions, then our work could have a real impact on your life and on the food available to your child. Please become a sustainer of RFKM with a monthly donation of $10/month or more. We are up to 12% of our goal of 100 $10/month sustainers. Having a stable source of monthly income from our members will help us cover our program staff salaries as well as provide us with funds not restricted to specific purposes required by grantmakers. If you can't contribute monthly, any donation is appreciated.
---

Healthier School Food is Economically Viable

When people hear about the work of RFKM, they often ask: "Won't it be too expensive to serve healthier food?" Many people think that healthier school food isn't economically viable, but is this really the case?
There are a plethora of examples of other schools successfully making the same changes that RFKM advocates for - without any loss in revenue. The common point with all of them is that the changes occur with the consultation and participation of the students. The San Francisco Unified School District is one of these success stories. Before switching over to healthy foods, they held a pilot program where students were able to try the different healthy products that were under consideration. The students were able to rate and give their input on the items they found the most appealing. The District attributes most of their success to this trial run. Another is John M. Sexton Elementary School, where they replaced a la carte items with healthy options chosen only by the students, and found that there was no loss in revenue. When students are able to participate in the changes that are occurring, they are much more open and welcoming to them. In fact, at some schools, the changes actually increased participation in lunch. The Los Angeles Unified School District found that after they made healthier changes, they served approximately ten million additional meals, despite a 9% decrease in enrollment that had occurred over the previous five years.
If these achievements are not proof enough, there are studies to support the idea that healthy school meals do not have to mean loss in profits. The United States Department of Agriculture (USDA) and Centers for Disease Control and Prevention (CDC) surveyed 17 schools and school districts that had completed the transformation to nutritious options only and of those, 12 claimed to have increased revenues and 4 said they experienced no loss or change. Even more broadly, research in 2008 found that in 86% of cases, increasing health standards also increased student participation in purchasing school meals and did not result in any loss of revenue.
The decision to serve only healthy options in schools is not an impossible one. While it may seem daunting, it is comforting to know that there are many schools that have already succeeded in doing so. Getting kids excited about the changes requires involving them in every aspect possible; allowing them to taste-test and teaching them why it is so important to lead a healthful life. If you can show students that the changes are being done with them in mind, schools may find that revenues improve, and more significantly, students will be excited to participate in a healthy school lunch environment.

---

Spotlight on Schools

Parents at Rock Creek Forest Elementary passed on the great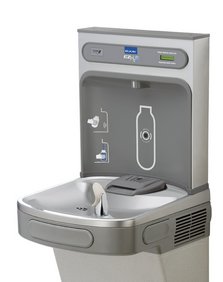 news that their new school - which is being rebuilt - will have a water bottle filling station in the cafeteria. This is the result of advocacy work by the Rock Creek Forest Wellness Committee. One parent wrote in to say "…this is a wonderful solution to the problem of kids who forget a drink, or who cannot tolerate milk, or just who are thirsty after running around at recess. Kudos! and best wishes for continued success on this important issue."
Word of RFKM is getting around and more students are showing an interest in our work. During November, Lindsey and Karen were both interviewed by young journalists for their school newspapers: the Blair "silverchips" (p. A5), Walt Whitman "Black and White" and the Churchill "Observer." Also this month, two eighth- grade students from Eastern Middle School videotaped Karen for a documentary on school food in MCPS.
---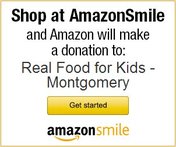 RFKM School Advocacy Training

On Saturday Jan. 24, from 10 a.m. to 1 p.m., RFKM will be holding a training session for our school representatives (or anyone interested in school-based food activism or considering becoming a school rep). The training will last until noon and will be followed by a catered lunch, courtesy of Whole Foods Market. We will work on school-based advocacy strategies such as presenting RFKM's work to your PTA, how to survey your school food environment, implementing changes in your school, starting a Wellness Committee, and dealing with opposition. We encourage all members to attend. RSVP to
realfoodmcps@gmail.com.
Location TBA.

---

Alternative Gift Fair

RFKM is participating in the Alternative Gift Fair at the Takoma Park Presbyterian Church at 310 Tulip Ave., Takoma Park, MD 20912 on Dec. 6 from 12-4 p.m. Please mark your calendar for this great opportunity to make a gift of a donation to a non-profit organization. Your recipient will receive an acknowledgment in the mail. To volunteer at RFKM's table, the coffee table or checkout, email realfoodmcps@gmail.com.

---

Getting RFKM's Word Out

Karen Devitt's article on "Real food for Montgomery County" was published in the Montgomery Sentinel on November 6. Many thanks to the Montgomery County Civic Federation for giving RFKM this opportunity.

---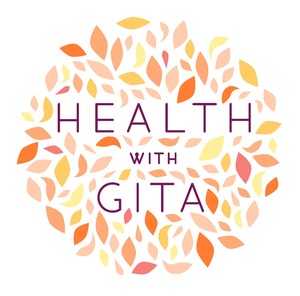 Start living a more balanced
life through healthy eating &
---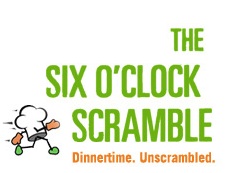 "The Six O'Clock Scramble has been a great resource for our family. If you didn't inherit the Domestic Goddess gene – and I certainly didn't - this is a great tool to help you put a home-cooked meal on the table during the week when everyone is super busy. The recipes are tasty, seasonal, and with plenty of variety. I highly recommend it."
-Karen Devitt

A sample week's recipes from The Scramble:
Chicken Tricolore
Magic Salmon in a Foil Packet
Thai Chicken Noodle Soup
Fresh Mozzarella and Artichoke Melts
Roasted Indian Cauliflower Tossed with Chickpeas and Cashews