Dine to Support RFKM at The Daily Dish!

Come out and celebrate the end of summer with RFKM at The Daily Dish in Silver Spring (8301 Grub Road) on Wednesday, August 20 from 5:30 to 9:00 p.m. Bring your families, friends, and neighbors and enjoy local, seasonal, farm-fresh cuisine all while supporting our fight to bring fresh, whole, nutrient-rich food to Montgomery County Public Schools. Mention that you are with RFKM and a portion of the evening's proceeds will be donated to our organization! We look forward to seeing you there!
The Role of Microbes in Obesity
"Missing Microbes" - a Book Review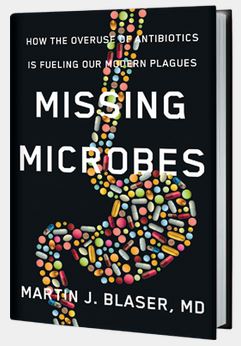 Dr. Martin Blaser's recent book "Missing Microbes" may well provide the avenue to
preventing
or
curing
many of the 21st century's plagues: obesity, Type I diabetes, food allergies, Celiac disease, asthma, acid reflux, Crohn's disease and ulcerative colitis to begin with. And it's all tied to our microbiome, the 10 trillion organism "organ" of bacteria that inhabit the human body, and in particular, the human digestive system.

Dr. Blaser's experiments on mice have revealed the effects of destroying this microbiome with antibiotics, especially on very young or prenatal mice. Mice given antibiotics via their mothers' milk by three weeks of age, while no different in weight, had a 15% higher rate of body fat than controls. Dr. Blaser discovered that this early disruption in the microbiome changed not only their digestion, allowing their colons to digest more short-chain fatty acids, but also changed the function of their livers, up-regulating the genes needed to make and transport fat in the body. Further experiments to mice given antibiotics at birth showed that males began to gain more weight than controls at 16 weeks, and females at 20 weeks, which equates to middle age for a mouse, and might explain why most of us start to gain weight when we hit middle age, if we managed to avoid it beforehand. Furthermore, his experiments showed that the mice with the altered microbiomes, when fed a high fat diet, ended up gaining weight at an even higher rate than normal mice on a high fat diet, demonstrating the deadly combo of antibiotics plus the Standard American Diet. And lastly, he ties the higher rates of obesity in children born by Caesarian section with a gut microbiome that comes from skin rather than the birth canal of the mother, whose microbiome actually prepares itself and changes prior to birth in order to transfer a rich microbiome to the child through the birth process. This has led some doctors to begin manually transmitting the microbiome to newborn babies born via C-section.

So what's the hope for us and our children who have almost all already taken way too many antibiotics? Other than avoiding antibiotics, Dr. Blaser only mentions a possible solution for one condition, C difficile infections: Fecal microbiota transplantation (FMT), aka stool transplants. The FDA currently only allows this procedure in recurrent C diff infections. However, doctors in other places have not only begun to use the procedure for other conditions such as Crohn's disease and ulcerative colitis, but they have seen conditions they weren't attempting to heal clear up after the procedure, including ITP (an auto-immune condition), rheumatoid arthritis and an easing in symptoms of Parkinson's Disease.

Because there are no great profits to be reaped by the pharmaceutical industry for this practice, it may not catch on fire, but one could be optimistic in thinking that we may be on the verge of a medical revolution. In any case, "Missing Microbes" is a must read for anyone preaching nutrition and/or exercise as the sole cure for obesity or overweight. This might be the crucial missing puzzle piece that explains why weight clings so stubbornly to some people.
Youth Dietary and Exercise Behavior Survey Results out for MCPS and the Country
The CDC has come out with results of the most recent Youth Behavior Risk Survey, which tracks risk-taking behaviors in a wide variety of areas for middle and high school students. For dietary behaviors, this includes drinking soda, eating fruits and vegetables and drinking juice. While the results for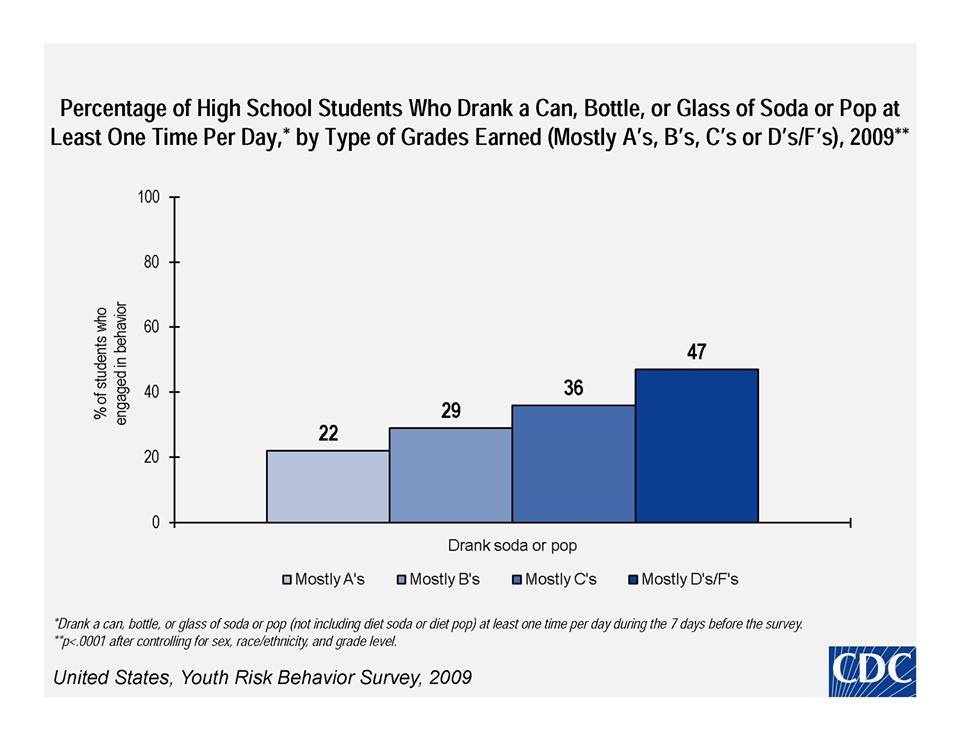 drinking soda plotted against grades are dramatic (although we caution that this only means correlation, not causation), so are results for many other negative risk behaviors. To see more national or statewide data, visit the CDC's
Youth Risk Behavior Surveillance System
web site.
Data tables for Montgomery County high school and middle school students indicate that the county is not exempt from national problems, with 7.1% of students in MCPS suffering from obesity and an additional 12.9% from overweight, with rates for Black and Hispanic/Latino students more than double that of White students. In addition, only 11.7% of students reported meeting their daily requirement of five servings of fruits and vegetables (and that's even counting drinking juice). RFKM's Co-Director, Lindsey Parsons, was quoted in a Gazette article discussing the survey results.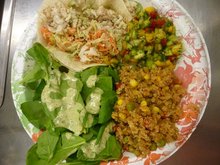 RFKM Looking for Speakers for Speaker Corps
If you are a health coach, nutritionist, chef, dietician or have some other area of expertise related to healthy eating, we'd love to have your information for a database of possible speakers to share with our network. If you are interested in being part of our speaker corps, please send your name, e-mail, areas of expertise (or topics on which you could speak to a PTA or parent-student audience), and speaking fee (if you require one), to realfoodmcps@gmail.com. Thanks!
Montgomery County Ag Fair Starts Friday
The 66th Annual Montgomery County Agricultural Fair starts this Friday, August 8 at 3 p.m., and runs through Saturday August 16. Besides carnival rides, 4-H exhibits, live music, and food and drink (including wine tastings!), you can stop by and visit RFKM in the non-profit section, and sign our petition for statewide legislation on school food.

Under the umbrella of our sponsoring organization, CILSFA (Chesapeake Institute for Local Sustainable Food and Agriculture), RFKM is hosting a booth along with Brickyard Educational Farm (BEF), our sister organization. Every day at 1 p.m. in the Kidzone, CILSFA is presenting a fun hands-on event: "Real Food – where it comes from". We're hoping our presence at the fair will help spread the word about RFKM's mission to bring healthier food to the children in MCPS.
Articles and Petitions of Interest
Ensure Food Nutritional Labels Identify Amounts of Added Sugar
Urge Your Member of Congress to Support the SWEET Act to Fight Diabetes and Obesity

Kids' Lunch Boxes Often Fall Short on Nutrition

Xtreme Eating 2014 - CSPI's awards for the most outrageously caloric meals

Is Sugar The New Tobacco?
RFKM Seeking Fall Interns
RFKM is looking for a few good interns for the fall. Please share our internship announcements with college students and recent graduates you know. We have applied for grant funding for the third internship and will know on Sept. 8 if we received it. The other two internships are unpaid.
Can you help RFKM?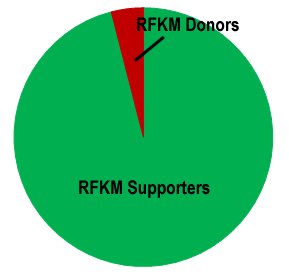 We need your support to make it through the summer. Please give at
http://www.realfoodforkids
montgomery.org/donate.php