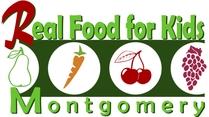 MCPS Switches to Dye-Free Frozen Sorbets (AKA "Sidekicks")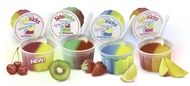 We were pleased to learn that MCPS has replaced their "Sidekicks" frozen juice desserts with a dye-free option from the same company. According to Marla Caplon, Director of Food and Nutrition Services, "We have replaced the "Sidekicks" with the one with no artificial ingredients." In August, after speaking with
Ridgefield's
, the maker of "Sidekicks", and determining that they offered at least one flavor without artificial food dyes, Lindsey Parsons, Co-Director of RFKM, requested that MCPS offer the dye-free option. She was very pleased to learn yesterday that this change had been made. While MCPS may be using up leftover stocks of "Sidekicks" with dyes, from now on, purchases will only be made of the dye-free option. Please
write Ms. Caplon
and thank her for making this change.
RFKM Launches New Web Site
RFKM is proud to announce the launch of its new, redesigned
web site
. While the site is hopefully easier to navigate and more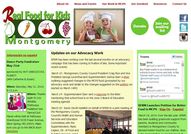 attractive, the exciting news is all the additional information it contains, including:
Ingredient lists and nutritional profiles of a large number of the foods served for breakfast and lunch at MCPS.
A history of food advocacy in MCPS
Quotes from RFKM supporters (taken from our petition) on almost every page of the site
Pages offering ways for all types of supporters to get involved, from students, to parents to community members
Please take a look at it and
let us know what you think
(and of course if you find any errors or have suggestions for how to improve it).

We're Hosting an Online Auction!
Food Jam Hackathon May 31-June 1
Food Revolution Day Friday, May 16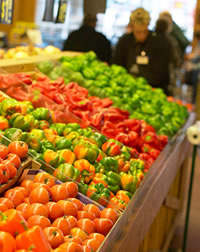 At-Large Board of Education Candidate Forum Monday the 19th
The Montgomery County League of Women Voters
Forum for At-Large Board of Education candidates
will be held this Monday, May 19, 6:30–8:30 p.m. at the Wheaton Regional Library, 11701 Georgia Avenue (at Arcola) Wheaton, MD 20902. This is the only Board of Education race in the June 24 primary as there are 4 candidates. Please go and ask about school food!
Resources/ Articles to Check Out

children's story to help protect your kids from junk food and its marketers.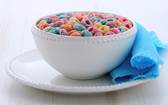 Come Dance to Help RFKM May 31st
RFKM Dance Party
Fundraiser May 31st
sponsored by HOT DANCE/
COOL PLANET!
(AKA Catherine & Susan)
Haven't danced in public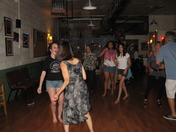 since the last wedding you attended? Come join us, bring your spouse or a friend or even your kids and get down! Don't worry, there will be some 80's tunes in the mix! Snacks and drinks are included for a mere $20 (kids free).
When: Saturday, May 31, 2014, 8-12 p.m.
Where: Pathways Warehouse 9339 Fraser Avenue, Silver Spring, MD 20910. Make sure you go to the BACK door!
The funds raised go to cover event expenses and all remaining funds will be donated to RFKM.