Salad Bar Summit Success
Healthy School Food Maryland's Salad Bar Summit was a huge success with over 70 attendees, including parents, teachers,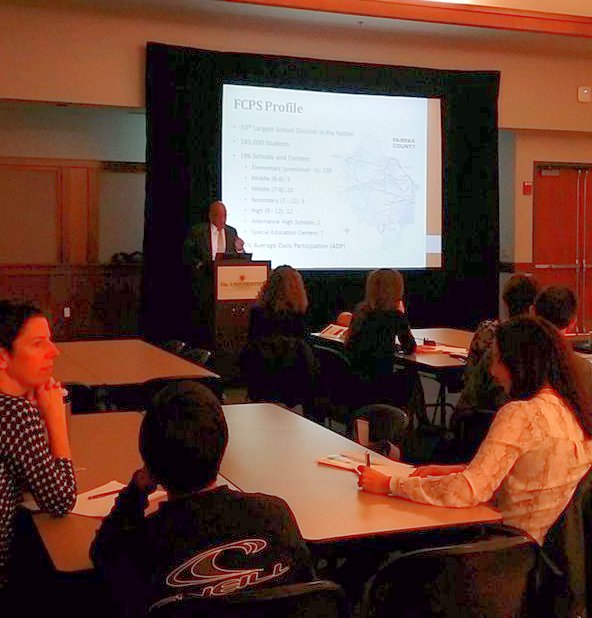 farmers and students from 5 Maryland counties and the Director of Food and Nutrition Services for the Montgomery County Public Schools, Marla Caplon.

The keynote speaker, Rodney Taylor, gave a moving talk that both inspired and educated on how to start salad bars in elementary schools. Having worked in small and medium school districts, Taylor, who is now Director of Food and Nutrition Services in Fairfax County, Virginia, is now excited to try his plan in the 10th largest school district in the country.

In his talk, Taylor emphasized his outrage at the projections for the occurrence of diabetes in the current generation (1 in three children and 2 in 3 Black and Latino children will get it), emphasizing that those are his grandchildren and that food service directors should feed children as if they were their own. He also pointed out the hypocrisy of the emphasis on making sure all children are fed properly during testing week but the apathy towards feeding them properly the rest of the time.

Of Taylor's suggestions for implementing salad bars successfully, based on his work in the Riverside Unified School District in California, the most important were that the produce coming from Farmers' Markets would be fresher, tastier and more appealing to the eye than traditional options, and the need to stock the salad bar in a way that is visually appealing, including cut up fruits and variety. Little discussion and few questions arose about one of the most common concerns with salad bars, hygiene, as the simple salad bar etiquette sheet provided by Taylor and the staffing by adults of the bar effectively addressed those problems. Other recommendations by Taylor were to provide a display plate of salad to demonstrate how to make a healthy salad with a variety of items and to place the salad bar in the cafeteria, rather than in the serving line.

Regarding costs, grants provided some of the funding for the equipment that Taylor used in previous districts, but day-to-day costs were not greater than with other options, as the smaller portions taken by younger students balanced out the larger portions taken by older students. In elementary schools, salads were sold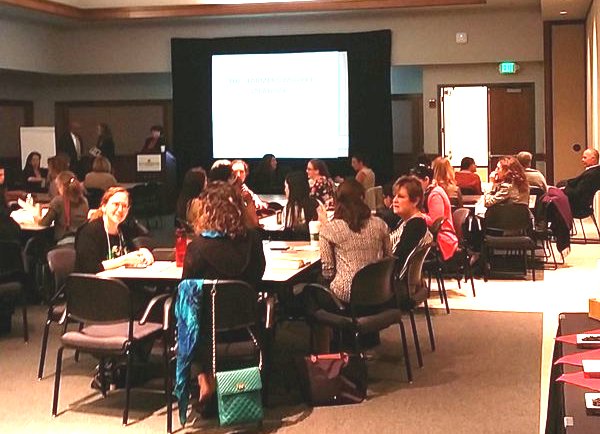 as part of the set price, free or reduced-priced meals, at times served with proteins and carbohydrates as a full meal and other times as a side salad. But in high schools, presumably due to greater consumption, salads were sold by weight and ultimately were not successful for him (although Fairfax has one functional salad bar, which he is watching). As a result, in Riverside, Taylor had a chef design a line of Panera-style sandwiches and salads to sell to high school students, which he called Fresh Express. Before launching salad bars, Taylor made sure to get the support of his Superintendent in case he did run a deficit.

Full notes and Taylor's Power Point Presentation from the Salad Bar Summit are available on the Healthy School Food Maryland web site.

See pre-coverage of the event in Bethesda Magazine:
Advocates for Healthier Food in Schools to Gather for First 'Salad Bar Summit' in Rockville
---

Federal Government Currently Considering Weakening School Food Standards

While we work in Montgomery County to go beyond federal standards for the food served in schools, the U.S. Senate and House of Representatives are considering bills for Child Nutrition Reauthorization (CNR) that will significantly weaken those standards.

The current draft of the House CNR bill would:
Create a loophole in Smart Snacks in Schools rules, allowing foods served anytime as part of a school meal to be served on any day as an a la carte food; translation: pizza and French fries available daily in schools;

Change the review process on school meal regulations, putting them under the control of school groups rather than health experts; translation: a likelihood that standards will be weakened in the future;

Allow canned, frozen and dried vegetables to be served as part of the Fresh Fruit and Vegetable Program (a snack program in high poverty schools); and

Slow and possibly ultimately stop planned reductions in sodium in school food; translation: a movement towards scratch-cooked foods becomes less likely as processed foods become less and less palatable as sodium content diminishes, due to less perceived saltiness the longer food is cooked and sits.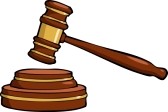 The bill passed out of the Senate Agriculture Committee has already:
Allowed for the 100% whole grain rich requirement for grain foods to be reduced to 80% of grains served (and whole grain rich generally means only 50% whole grains);

Allowed for the serving of "cultural foods" (white biscuits, white rice, etc.) that don't meet the regulations;

Exempted school fundraisers from Smart Snacks in Schools rules and

Eliminated the issuance of a rule by the USDA related to transparency and accountability about school food.
Please contact your Senators and Representatives and ask them to help protect the nutrition standards from the Healthy, Hunger-free Kids Act of 2010 and not weaken them as in the current drafts of CNR. For more information, see: 3 Things to Know About the House's New School Food Bill.

---

We Need Your Help

Do you think RFKM has been doing a good job this year promoting healthier food for Montgomery County's kids? Have you made a donation to support our work yet this year? We depend on member donations for about 1/3 of our budget. Please give if you can.

---

Thank you to our sponsor!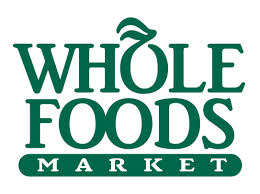 RFKM's Silent Auction - Bid on Some New Additions to our Leftovers!
While our auction ended back in February, we still have a few items, two of which are new items that have arrived since then.

Pair of tickets to attend the Montgomery County Strawberry Festival and Spring Fair
These tickets will provide access to the park for an entire day for 2 people from May 16-21 and provide access to 20 carnival rides! Come join the celebration and kick off summer with some fun in the sun.
Value: $41
Minimum Bid: $20
Minimum Bid Increase: $2

Wegman's Gift Card
Value: $250
Minimum Bid: $220
Minimum Bid Increase: $10

Gift certificate for a complete eye exam for glasses (not contact lens fitting)
Takoma Park Vision (Takoma Park)/Uptown Vision (DC)
http://www.takomavision.com/
Value: $180
Minimum bid: $30
Minimum bid increase: $10

Send your opening bid and maximum bid (consistent with the bid interval) for any item to
lsparace2@gmail.com by April 30, 2016. For more information please contact lindsey@realfoodforkidsmontgomery.
org
---

Upcoming Chipotle Fundraiser

Come to the Chipotle in Chevy Chase, MD (4471 Willard Ave.) from 5:00-9:00 p.m. on May 10. By showing the flyer below to the cashier by either printing the flyer or displaying it on your smartphone, RFKM will get 50% of the proceeds. Share the Facebook Event and bring all your family and friends!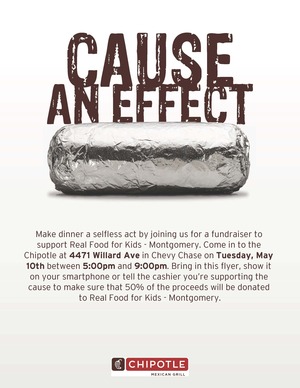 ---
Nominate Your School for the 2015-2016 RFKM School Food Improvement Award
RFKM is currently seeking nominations for the 2015-2016 RFKM School Food Improvement Award, which recognizes school administrators and parents who have worked together to improve the school food environment.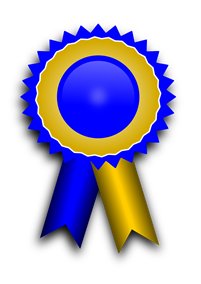 There are many different ways that your school may have exemplified such efforts. For example...
Installing a school salad bar

Starting or reviving a PTA wellness committee and/or implementing a school-based wellness policy

Making improvements to a la carte items and/or vending choices

Encouraging healthy classroom snacks and in-school parties

Switching to healthy PTA fundraisers and events

Having the PTA sign the RFKM Healthy Kids PTA Pledge

Hosting nutrition speakers, classes and assemblies

Hosting wellness nights or Eat the Rainbow Weeks

Installing school gardens
To nominate your school, please e-mail Lisa Mandell at lmandell22@gmail.com with a brief description of any efforts made this school year to improve the school food environment. Deadline for submissions is Friday, May 6, 2016. The RFKM Award Committee will review all submissions and announce the winner on Friday, May 15, 2016.
---
Articles, Events, Apps and Webinars of Interest

How Water at Lunchtime Can Help Curb Childhood Obesity

A Hidden Cost to Giving Kids Their Vegetables

Healthy Eating Discovery Summer Camp at University of Maryland

Recording of Hosting a Health & Wellness Fair Webinar

Food Revolution Summit

Soft Drink Tax: UK Joins Mexico With Levy on Sugary Beverages to Fight Obesity

Sugar Rush App for iPhone
See how many natural and added sugars are in the food that you eat

Every Kid Healthy Week
May 25-29, 2016