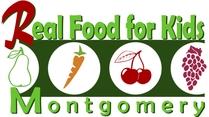 Board of Education to Consider School Food June 3
According to a letter from Superintendent Starr, the MCPS School Board will be considering the topic of school food at their June 3 meeting. This is an important development for RFKM and hopefully, our first real opportunity to bring about large-scale changes to the food in MCPS.
At this meeting, we will be delivering our
petition
to the school board. Once again, signatures have stalled in the mid-1200's, so please keep sending it around to your friends, their kids, your babysitters, your neighbors (and neighborhood listservs), your children and their friends.
We also hope to precede the meeting with a campaign of e-mails and phone calls to school board members, so that they are confident that the public is behind making these changes. Please keep your eye out for e-mails requesting you to write and call the school board members.


Finally, we need people to show up to this meeting and be in the audience, holding signs (which we will provide) and showing your support for changes. It will be June 3 at 9:30 a.m. at the Carver Educational Services Center at 850 Hungerford Drive, Rockville, Maryland 20850 (from parking lot, go to the right side of the building; meeting room is on your right after you enter). We will meet outside the room at 9:00 a.m. to distribute signs, etc.

Takoma Park Elementary School Water Solution
Is lack of easy access to water a problem in your child's school cafeteria? Our rep at Takoma Park Elementary School has solved this problem for her school. She writes:
Starting this school year the lunch room staff uses the PTA water cooler, filling it up with iced water every day. (It's one of those big orange spouted jugs.) It is rolled into the cafeteria on a cart and kids can get a cup of water. The PTA wellness committee made laminated signs for each classroom to remind kids to bring water bottles to lunch and I have put repeated notices to parents in the PTA newsletter to send bottles to school with their kids to reduce the use of paper cups. At least the kids don't have to raise their hands to have permission to walk down the hall and use the fountain anymore.




One problem we ran into at the beginning was that kids think it's really fun to operate the water cooler and they wanted to go get water even if they didn't really want it. Now the staff pre-fills the cups and the kids just come and get one off the table. Taking away the fun in it has really helped...now only kids that really want water go get water.



Brickyard Educational Farm Plant Sale
Come to Blair's beautiful plant sale going on this week! Horticulture students at Blair partnered with Brickyard Educational Farm (our sister organization under the fiscal sponsorship of CILSFA) to help grow these vegetables, flowers and herbs grown with local, organic potting soil from Summer Creek Farm! To see a more detailed list of the plants for sale, and to learn more about the Sustainable Seedlings Project, visit our blog.

When:
Friday May 10th, 11:00 a.m. - 12:30 p.m. and 2:30 p.m. - 3:30 p.m.
Saturday May 11th: 10:00 a.m. - noon
Where:
Blair High School Greenhouse (2nd floor)
51 University Blvd East
Silver Spring, MD 20901
Proceeds will help support the Blair horticultural program, and help the Sustainable Seedlings Project grow next year!
Styrofoam Trays on Their Way Out
Our member Amie Wiseley wrote on April 28: "I spoke with Assistant Food Services Director Kate Heinrich last week and she said that they are feeling the pressure to do away with foam trays. They haven't put in their new tray bid yet, but will be doing so soon." An
article
in Wednesday's Gazette confirms the imminent transition to cardboard trays.
If you haven't yet, please sign the
petition
to get rid of Styrofoam trays in MCPS (just to make sure they don't change their minds!)
Governor Signs Healthy Eating and Physical Activity Act for Child Care Centers
On May 5, Maryland Governor O'Malley signed into law SB 716 & HB 1276, which require child care centers to promote proper nutrition and breastfeeding, comply with specified standards for beverages served to children and set limits on screen time. Thanks to those lawmakers who supported this legislation!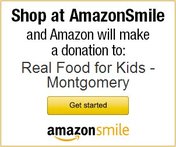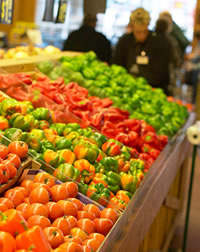 "Fed Up" Opens Today
"Fed Up"
, a movie that tackles the American food system and the diet that is killing us and being exported around the world, opens today. It is said to be the "Inconvenient Truth" for the food world. Karen Devitt and Lindsey Parsons, RFKM's co-directors saw the premiere on Wednesday and loved it. It's a great movie to take a friend or child (maybe 10 and up) to in order to help them understand the crisis our country faces, the danger of sugar and simple carbohydrates, and the political system that brought us to this point. Don't miss it while it's in DC at the Landmark E Street Cinema.
Come Dance to Help RFKM May 31st
RFKM Dance Party

Fundraiser May 31st
sponsored by HOT DANCE/
COOL PLANET!
(AKA Catherine & Susan)
When: Saturday, May 31, 2014, 8-12 p.m.
Where: Thanks again to Lou deSabla, (Pathways Publisher) Hot Dance/Cool Planet will be held at Pathways Warehouse 9339 Fraser Avenue, Silver Spring, MD 20910. Make sure you go to the BACK door!
Donations: $20 adults, kids free...covers your entrance, wine, beer, water, juices & lots of snacks are all included. ID must be presented at the door.
Who: You, your friends, your family, your dance partner, your neighbor. Remember, kids who want to dance are welcome too!
The funds raised go to cover event expenses and all remaining funds will be donated to RFKM.


Cinnamon Buns – A Blog by Helene Toye from Balancing cultures – A Belgian in America
Community & School-Based Gardens - A Discussion
Who: Montgomery County Sustainability Network
When: Tuesday, May 13, 2014, 6:30 p.m.
Where:
Dawson's Market
225 North Washington Street
Rockville, MD 20850
Come hear from people who are Master Gardeners; people who have had home-based gardens for many years; started community gardens in their own neighborhoods and the status of school-based gardens throughout the county.
RSVP here
.