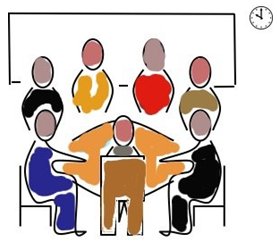 RFKM is excited to announce that our Executive Director Lindsey Parsons was invited to be on the MCPS Wellness Regulation Revision Work Group that will begin meeting on January 29. This represents a significant victory for RFKM, as we have been pushing for over two years to have a seat at the table and for the reformation of an MCPS Wellness Committee. While we would like to see a standing committee established for continuing work on wellness issues (and we are drafting statewide legislation that would require this for all school districts in the state), we are happy to see MCPS taking this first step and including us in this process. Other members of the committee include one parent/PTA representative, three principals, one physical education and health teacher, two student representatives, the supervisor of the MCPS school nurses, two representatives from the Montgomery County Education Association and one representative from Share our Strength. The committee was formed at the request of Marla Caplon, Director of the Division of Food and Nutrition Services, with the described purpose of updating sections D and E of the wellness regulation (JPG-RA), which relate to the food and beverages sold to students on school campuses. In particular, MCPS has expressed interest in better aligning the wellness regulation with USDA and Maryland State Department of Education regulations.

Rest assured that we will use this opportunity to strongly advocate for revisions to the regulations for the food served to our children in MCPS in line with our members' priorities, and to push for the strongest possible wellness regulations. If you would like to work behind the scenes with Lindsey on this project, please email us at realfoodmcps@gmail.com.
---
Want to Get Involved More with RFKM?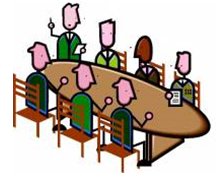 We are recruiting members for the following committees and subcommittees. If you would like to join one of them, please email realfoodmcps@gmail.com.

Membership & Communications – This committee will work to make sure that RFKM membership reflects the diversity of our constituents and to shape our communications in line with our vision, mission and aim.

Nominating – This committee will recruit and vet new Advisory Board members and make recommendations to the full Advisory Board for new potential members.

Fundraising & Special Events – This committee will discuss all sources of funding from grants and corporate sponsorships to special events and member fundraising. It will help design fundraising appeals and events and will spin off subcommittees for larger individual fundraising events.

"Fed Up" Subcommittee – This subcommittee is planning the screening of the documentary "Fed Up" for March 6 from 7-10 p.m., followed by a reception catered by Whole Foods Market.
---

Could the Interaction between Lunch and Recess Influence Fruit and Veggie Consumption?
A recent article in the Washington Post cited a new study that
suggests the time of day that lunch is served may largely influence how much fruit and vegetables students are willing to eat. Researchers found that when lunch is served before recess, students are more likely to waste food, throwing away the healthy components. This could be due to lack of appetite, or the fact that recess is often right after lunch and students are rushing through the meal either to get to play sooner or just out of excitement. When lunch is served after recess students eat more of their food, including the fruits and vegetables. Having recess before lunch actually builds up hunger so kids want to eat more—including the healthy stuff. Could this help solve the dual issues of fruit and vegetable consumption and plate waste? That is where the evidence is pointing.
View the whole article here.
---
The Smart Snacks Roundup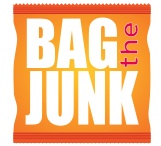 School Food Advocacy Project, is asking anyone associated
with K-12 schools in the United States, including teachers, parents, students, staff, etc. to participate in sharing their successes and challenges with making schools a healthier environment. Contest
participants must submit a creative photo, video, or narrative describing their experience implementing the new USDA Smart Snacks regulations by March 6, 2015. The grand-prize winning schools will star in the National Bag the Junk at School video shoot and be given a $300 nutritional grant. For guidelines, rules, and to enter the contest click here.
---
HSFMD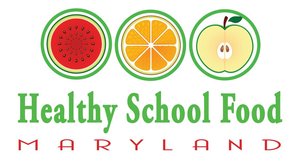 While you've probably heard a lot about our work in Montgomery County, we have yet to share with our general membership about our work in the state. In the 2015 session, we will be promoting seven bills in the state legislature that will address many of our members' priorities and will benefit children statewide. To do this, we have formed a coalition called Healthy School Food Maryland with other local, state and national organizations who are working on childhood obesity, sustainability, and the removal of harmful chemicals from the food supply. If you have friends or family in other counties in Maryland, please share the web site with them and ask them to Get Involved.
---
School Food Advocacy Training at Rockville Whole Foods

On Saturday Jan. 24, from 10 a.m.
to 1 p.m., RFKM will be holding a training session in school food advocacy. It is open to anyone interested. The training will last until noon and will be followed by a catered lunch, courtesy of Whole Foods Market. We will work on school-based advocacy strategies such as presenting RFKM's work to your PTA, how to survey your school food environment, implementing changes in your school, starting a Wellness Committee, and dealing with opposition. Please RSVP to realfoodmcps@gmail.com.
Location: 1135 Woodglen Drive, Rockville, MD 20852

---
Save the Date for our Screening of "Fed Up"
RFKM will be screening the film "Fed Up" on Friday, March 6, at 7:00 p.m. in the Discovery Communications building in downtown Silver Spring. You won't want to miss this compelling documentary about sugar, processed food and the crisis of obesity and diabetes in our youth today. Aviva Goldfarb, our own local celebrity of "Six O'Clock Scramble" fame, will be on hand to introduce the film and to answer any of your questions. A reception catered by Whole Foods will follow the screening. More details to come.
---
Youth Leadership Opportunity
The search continues for 12 individuals to lead a new statewide food justice campaign designed to reverse the twin epidemics of teen diabetes and obesity. The campaign will focus on sod
as and energy drinks. Sugar Free Kids Maryland has extended the application deadline to January 26. This leadership opportunity, which comes with a stipend, is open to individuals currently in 8 -11th grades. For more details and the online application
click here
.
---
Kids Cook Recipe Contest

Real Food for Kids, our sister organization in Fairfax County, is holding its first ever annual DC Metro area "Kids Cook" recipe contest! All contestants, grades 4-8, must create a healthy breakfast, lunch, or snack using any combination of fresh fruits, vegetables, whole grains, healthy fats, and natural sweeteners. The winner's recipe will be sampled at all participating Williams-Sonoma stores. The winner will also receive an all Clad pan and cooking lessons with a renowned chef. For more information or to enter the contest click here.

---
Articles and Webinars of Interest

Teaching our kids healthy eating must start early (Washington Post Op Ed by RFKM Advisory Board Member Caron Gremont)

Sign this petition to support the Safe Lawn Care Bill

Tell the FDA to ban the dangerous meat additive Ractopamine

A Big Fat Crisis—What Drives the Obesity Epidemic and What We Can Do About It (click to download webinar recording)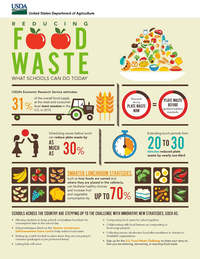 Reducing Food Waste—What Schools Can Do Today
---
Special thanks to our sponsor: