kids and yours to be provided with healthier meal options at school, and as​ you probably guessed--this is not a cheap task. While we love what we do, it is a challenge to continue without sufficient funding. This is where you come in. So far this season we have raised $1255, or 21% of our goal, which we are incredibly grateful for. However, we need to raise $6,000 in order to reach our goal for member tax-deductible donations during the holiday season and meet next year's budget. You can trust that the majority of every dollar you give will go towards our advocacy, training and education programs to improve school food. See below a chart of how we spent our $33,313 worth of funds for 2014 to date.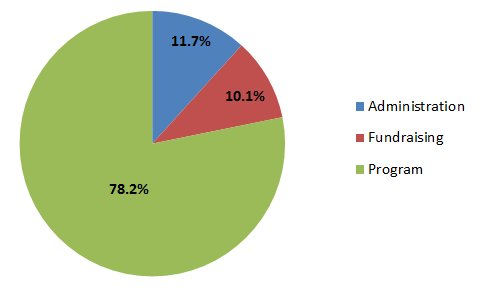 With our best wishes for a joyful and restful holiday season!
Lindsey and Karen

---
RFKM Recommended Reading List
Ever notice the little AmazonSmile box at the bottom of our newsletter each week? Every time you shop there via the link we provide, Amazon makes a donation to our organization. So please remember us when buying gifts this holiday season and check out our suggested food-related reading list. Be sure you see the AmazonSmile logo in the left corner as you buy.

Martin J. Blaser - Missing Microbes: How the Overuse of Antibiotics Is Fueling Our Modern Plagues

Michael Moss - Salt, Sugar, Fat: How the Food Giants Hooked Us

Robert H. Lustig - Fat Chance: Beating the Odds Against Sugar, Processed Food, Obesity, and Disease

Nina Teicholz - The Big Fat Surprise: Why Butter, Meat & Cheese Belong in a Healthy Diet

Michael Pollan - In Defense of Food: An Eater's Manifesto

Janet Poppendieck - Free for All: Fixing School Food in America (California Studies in Food and Culture)

Michele Simon - Appetite for Profit: How the food in industry undermines our health and how to fight back

Marion Nestle - Food Politics: How the Food Industry Influences Nutrition and Health

David Servan-Schreiber - Anticancer: A New Way of Life

Michael Pollan - Cooked: A Natural History of Transformation

Harold McGee - On Food and Cooking: The Science and Lore of the Kitchen

T. Colin Campbell - Whole: Rethinking the Science of Nutrition

Gabbie Krivonak - My Mom's a Good Cooker: A Working Mom's Guide to Family Dinners

Marion Nestle - Eat Drink Vote: An Illustrated Guide to Food Politics

Ann Cooper & Lisa Holmes - Lunch Lessons: Changing the Way America Feeds Its Child

Daniel Imhoff & Fred Kirschenmann - Food Fight: The Citizen's Guide to the Next Food and Farm Bill

Karen Le Bilon - French Kids Eat Everything: How Our Family Moved to France, Cured Picky Eating, Banned Snacking, and Discovered 10 Simple Rules for Raising Happy, Healthy Eaters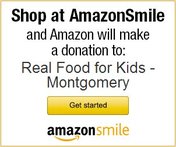 ---
Healthy School Food Maryland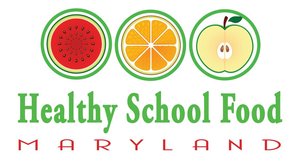 While you've probably heard a lot about our work in the county, we have yet to share with our general membership about our work in the state. In the 2015 session, we will be promoting seven bills in the state legislature that will address many of our members' priorities and will benefit children statewide. To do this, we have formed a coalition called Healthy School Food Maryland with other local, state and national organizations who are working on childhood obesity, sustainability, and the removal of harmful chemicals from the food supply. If you have friends or family in other counties in Maryland, please share the web site with them and ask them to Get Involved.
RFKM School Advocacy Training

On Saturday Jan. 24, from 10 a.m. to 1 p.m., RFKM will be holding a training session for our school representatives (or anyone interested in school-based food activism or considering becoming a school rep). The training will last until noon and will be followed by a catered lunch, courtesy of Whole Foods Market. We will work on school-based advocacy strategies such as presenting RFKM's work to your PTA, how to survey your school food environment, implementing changes in your school, starting a Wellness Committee, and dealing with opposition. We encourage all members to attend. RSVP to
realfoodmcps@gmail.com.
Location TBA.

---

Spotlight on Schools

Last month, RFKM gave a presentation to the Northwood High School PTSA and started a Wellness Committee. The first order of business is to survey the school food environment, meet with the principal about a la carte and vending, and work on a poll to distribute to the parents.

This month, RFKM gave a presentation to the Blair PTSA Executive Committee. A Wellness Committee is in the works.

In January, RFKM is presenting at Forest Knolls Elementary, in conjunction with "Green Kids", an initiative of the Audubon Society.

If you'd like RFKM to present at your school, please let us know.
---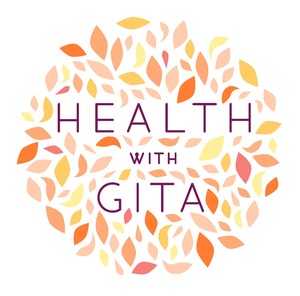 Start living a more balanced
life through healthy eating &
Sugar Science: The Unsweetened Truth - A resource that provides accurate health information and graphics for your use about sugar consumption and its effects

Sign the petition - Tell FDA food safety regulators to be fair to small farmers

Ask candy companies to stop marketing junk food to children

U.S. School Meal Rules Might Work Against Good Nutrition

Sign the petition - No cancer-causing chemicals in Proctor and Gamble products
Kids aren't the problem. Parents are.
Why I became a Snacktivist