Letter from New MCPS Director of Food and Nutrition Services, Susan McCarron
RFKM invited Susan McCarron, MCPS' new head of Food and Nutrition Services (as of September 2017) to communicate her vision for school food with our membership.
RFKM is dedicated to working collaboratively with Ms. McCarron to ensure that our kids have access to real, whole, local, sustainable and nutrient-rich foods in MCPS cafeterias. She highlights below several areas of importance to RFKM
in her 2017-2018 initiaitves, including expanding cooked vegetable offerings, development of new scratch-cooked entrees, increasing plant-based protein offerings, removing all artificial colors and procuring clean label poultry products.

Here is her letter to you, our members.
___________________________________________________________
Greetings Real Food for Kids – Montgomery,
It is an honor and pleasure to share with you a little about myself and my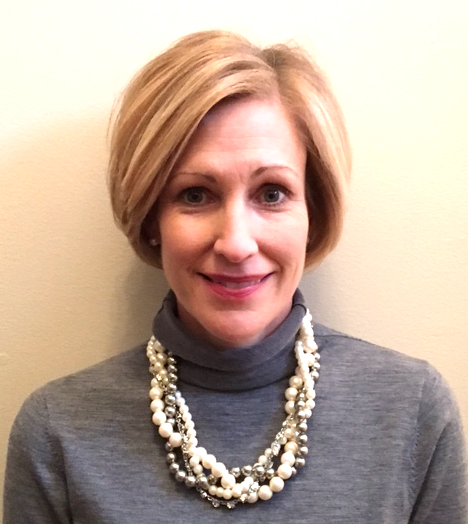 vision for Montgomery County Public Schools Division of Food and Nutrition Services (DFNS). While I am new in my role as the Director, I am not new to Montgomery County Public Schools (MCPS) or the DFNS. During my 11-year (2001-2011) tenure with the DFNS as a Food Service Supervisor and Wellness Specialist, I was afforded the opportunity to develop a thorough knowledge of the federal, state and local regulation regarding Child Nutrition Programs, menu planning and development process, strategic planning, and the multi-unit food service operation that provides high quality and nutritious meals in a cost effective and efficient manner. As a supervisor of cafeteria operations, I was responsible for leading, encouraging, and fostering skills development, staffing, ensuring proper training, and evaluating cafeteria personnel. In addition, I worked with school administrators regarding cafeteria operations as well as various health and wellness initiatives within the school environment. In my role as the Wellness Specialist, I wrote several Team Nutrition Grants that awarded the division funds and resources used to implement health and wellness initiatives in cafeterias, classrooms, and school communities. Additionally, I was a member of various committees and groups within MCPS and the community where I worked in partnership with other stakeholders and advocates of child nutrition.
My professional path took me back to the healthcare area as a Renal Dietitian and a Kidney Smart Educator. During this time, I collaborated and developed solid working relationships with physicians, directors, operational managers, and healthcare teammates to promote and strengthen the Kidney Smart Program. This program provides individuals afflicted with chronic kidney disease the education needed to be more knowledgeable of the disease process and make informed health-related decisions. My ongoing conversations with physicians reinforcing the program benefits is the driving force for growing the program and reaching more individuals in the community. Strong communication and interpersonal skills were vital in my position.
Throughout my career, child nutrition has always been a passion of mine. Being part of the education process by making a positive difference in the lives of children and guiding them in developing lifelong healthy habits is very rewarding. I am honored and excited to have been presented the wonderful opportunity to rejoin MCPS and the group of dedicated and compassionate individuals within the DFNS and support "Success for Every Student."
As the Director for the DFNS, my vision for the DFNS is to be a front-runner in child nutrition while continuing to fulfill our mission:
The mission of the Division of Food and Nutrition Services is to provide a variety of appealing, quality, nutritious meals in a cost effective and efficient operation. Dedicated employees empowered to promote success for every student serve meals in an innovative learning environment, respectful of each student's needs and differences.

DFNS initiatives for the 2017-2018 school year include:
•

Reimage the division's brand to all stakeholders with a more interactive and innovative approach to menu, stakeholder input, and service and support to schools
•

Increase offerings of roasted vegetables as a component of the reimbursable lunch
•

Focus on plant based protein sources for meals
•

Development of new scratch based soups and entrees - our newest soup is Ancient (Whole) Grains, Chicken & Vegetable Soup
•

Deem all artificial colors and certain additives as not acceptable in bid specifications
•

Replace traditional poultry offerings with 'Clean' label turkey franks and chicken entrees
•

Participate in Middle School Pilot Grant (2 year) with emphasis on increasing acceptability and intake of two target sub groups of vegetables: red/orange and dark green - supports include a chef for technical training and support, smarter lunchroom consultants, and funding for line enhancements to encourage participation.
Furthermore, as a member of various committees and groups within MCPS and the community, I embrace the opportunity to develop a healthy partnership with other stakeholders and advocates of child nutrition.
I look forward to fostering a collaborative working relationship between the Division of Food and Nutrition Services and Real Food Kids – Montgomery. Childhood nutrition is at the heart of both organizations, so let's work together one beat at a time.
Best wishes for a healthy, joyous and peaceful 2018!
realfoodmcps@gmail.com
www.realfoodforkidsmontgomery.org
(301) 202-4812
Real Food for Kids - Montgomery is a grassroots parent and student advocacy group working to promote whole, real, local, sustainable and nutrient-rich foods in the Montgomery County Public Schools in Maryland and is a chapter of Real Food for Kids.