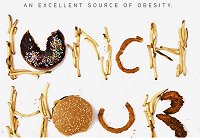 On Saturday May 3, RFKM will be hosting a screening of "Lunch Hour", a feature-length documentary that explores the national school lunch program, childhood obesity, and our addiction to unhealthy food (starring Rachel Ray, Robin Quivers, Marion Nestle, Senator Kirsten Gillibrand, Amie Hamlin, Peter Eisler, and Alex Jamieson). Following the film, James Costa, writer and director, will be on hand to lead a discussion.
Details:
May 3: 6:30-9:00 p.m.
Takoma Park Community Center
7500 Maple Avenue
Takoma Park, MD 20912
Suggested donation:
$10 per person.
Appropriate for ages 14 and older.