Resolution Passes!!!!

We are ecstatic to report that at the Montgomery County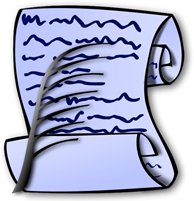 Council of PTAs (MCCPTA) Delegate's Assembly on March 22, 2016, the resolution that RFKM helped shape to ask for profound changes to the school food passed!!!

While there were a number of unfriendly amendments proposed, because you all turned out your PTA presidents and delegates in force to support the resolution, they were all voted down (most by healthy margins, but one by only one vote).

One friendly amendment brought by delegates at Takoma Park Elementary School was approved, which asked for MCCPTA and stakeholder involvement after a report on the costs of transitioning to scratch cooking is done by MCPS.

Our next step is to work with the Health and Safety Committee of the MCCPTA on how and when this is communicated to MCPS and how we will follow up to see that these requests are enacted.

We do not yet have the final text of the resolution, but in summary, the resolution requests that MCPS transition to scratch-cooking in its central facility or in schools, reduce sugar in school foods, offer only healthy a la carte items in elementary schools, remove soda, sugar-sweetened and artificially-sweetened beverages from school vending machines and remove all synthetic dyes from school foods. It also asks for MCPS to put salad bars in all schools. If you're a supporter of this idea, or curious how it can be done in elementary schools - please come out to our Salad Bar Summit (see below) to be inspired and educated by a national star in elementary school salad bar implementation. We will need a lot of parent support to get this done!

---

Come Learn How to Implement a Salad Bar in Your Child's School

Would you like a daily fresh, healthy option for lunch for your child? A salad bar with proteins and carbohydrates is just that option! Come out to Healthy School Food Maryland's Salad Bar Summit on Saturday, April 16 from 9:00-10:30 a.m. at the Universities at Shady Grove, to learn about how it was done in Riverside, CA, and become an expert to help it happen at your child's school.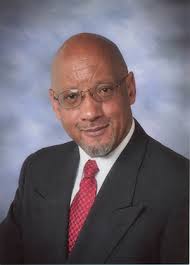 If you haven't heard of our keynote speaker, Rodney Taylor, you'll want to (see video below). He is a dynamic and inspiring speaker, pioneer and expert in revolutionizing school nutrition while making a profit! He is nationally known for his farmer's market salad bars, which he established in 1997 while working as director of Food and Nutrition Services in the Santa Monica-Malibu Unified School District in California. Subsequently, he worked for the Riverside Unified School District in California, where he introduced daily salad bars in all 31 elementary schools, with 40-60% of the produce procured from local farmers. His other innovation, the Salad Bar First program, involved directing all children through the

salad bar, and redeploying staff to assist and encourage kids to eat a rainbow, while leaving only the hot entrée in the serving line. And he did all this while making over $1 million in profit each year for food services. This fall, Mr. Taylor was recruited to be the new director of Food and Nutrition Services for the Fairfax County Public Schools (FCPS) in Virginia, with the help of our friends at Real Food for Kids in Virginia. His plan in FCPS, in addition to starting salad bars, is to offer healthier a la carte items for the early grades, reduce processed foods, and replace those foods with fresh foods and scratch cooking whenever possible, to ensure healthy, wholesome meals to children. Get your tickets now for the Salad Bar Summit!
Location: The Universities at Shady Grove
Cost: $10 adults, $5 students
Date and Time: April 16, 9:00-10:30 a.m. Workshops following the keynote address (until 12:30) are by invitation or application only so that there is adequate representation from every school system participating (Montgomery, Baltimore, Frederick, Howard and Prince George's counties and Baltimore City). To apply to attend the workshops, purchase your ticket online, then e-mail info@healthyschoolfoodmd.org with your name, county of residence, stakeholder type (parent, farmer, teacher, non-profit representative, etc.), and a short description of why you would like to attend the workshops.

Purchase tickets
Silent Auction Leftovers

We still have a couple of items left from our silent auction - we will take any bid at this point.
Training with Beth: 1-hour physical fitness training session with professional trainer, Beth Rosenstein, in her home gym in Bethesda.
Value: $90
Gift certificate for a complete eye exam for glasses (not contact lens fitting)
Takoma Park Vision (Takoma Park)/Uptown Vision (DC)
http://www.takomavision.com/
Value: $180

Send your opening bid and maximum bid for any item to lsparace2@gmail.com by April 8, 2016 at 11:59 p.m. For more information please contact lindsey@realfoodforkidsmontgomery.
org
---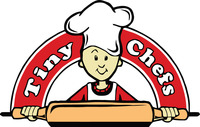 Join Tiny Chefs at Kidville Bethesda for a Chopped style cooking class! In this Tiny Chefs class, children will learn how to measure, pour, mix and stir while being free to use their creativity. In each class the students will be presented with a basket with 2 or 3 ingredients, which reflect these different cuisines - French, Italian, Mexican, Asian and "All-American". Using those ingredients and working within those cuisines, they will challenge themselves to make mouthwatering specialties, traditional favorites and explore new ingredients, tastes and combinations. The fun starts on Sunday, April 10th for a 4-week session! For 5 - 10 year olds ONLY. For more information on how to register, please email info@tinychefs.com or contact Kidville directly at mayor.maryland@kidville.com.
---
Do you have a local business?

Please support Healthy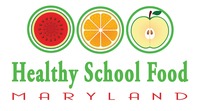 School Food Maryland's Salad Bar Summit with a sponsorship. See Summit web site for more details.
---
Articles, Events and Jobs of Interest

McDonald's and Standardized Testing: Not Lovin' It

East County Interfaith Food Summit
A resource fair and discussion on food insecurity and hunger in Eastern Montgomery County.
April 27, 2016: 5-9 p.m.
People's Community Baptist Church
31 Norwood Road, Silver Spring, Maryland 20905
RSVP to Chiffon Smith: Chiffon.smith@montgomerycounty
md.gov

2016 Washington D.C Food Tank Summit
April 20, 2016 9:00 a.m.

Montgomery County Food Council Hiring Development and Communications Associate

Screen-Free Week 2016
May 2-8, 2016