E-News May 10, 2017
Why We Won't be Going Backwards in MCPS
I'm sure you all saw the eye-popping headlines that Secretary of Agriculture Sonny Perdue is rolling back Obama-era nutrition guidelines for school lunch. While the only

rollbacks we know about are to allow waivers to continue on the whole grain rich requirement (that all grain products must be at least 50% whole grain), to allow 1% (and not just skim) flavored milk, and to delay a reduction in sodium, they are of concern, because they are a microcosm of the reversals in preventative health measures passed under the Obama administration. One of the most important of those reversals is the effort underway by the food industry (and supported by FDA Commissioner nominee Scott Gottlieb) to delay the rollout of new food labels that will list added sugar, which is scheduled for summer 2018.

Our Local Efforts To Maintain and Improve Standards

So in the midst of all this, what has RFKM been doing to stem these reversals locally and to instead move forward?
Through our Executive Director's position on the MCPS district-wide Wellness Committee, we recommended that the updated Wellness Regulation (due by 6/30/17) codify the nutritional standards issued under Obama into our Wellness Regulation, so MCPS doesn't go backwards. At the last meeting, we heard that this had been included in the current draft! We also submitted extensive additional recommendations for changes to the Regulation.
On April 28, we sent a petition with 1219 signatures to the MCPS Superintendent, Chief Operating Officer, Chief Academic Officer, and the members of the team rewriting the Wellness Regulation asking for

a reduction in added sugar in meals and snacks sold to any child during any meal period to no more than 10% of calories AND
a removal of all soda and high calorie sugar-sweetened beverages from sale in vending machines 24/7 (they are currently available 30 minutes after the end of the school day).
Thank you petition signers!

We sent a sign-on letter to the same officials with signatures from 14 local organizations, businesses and doctors indicating their support for the same changes to the Wellness Regulation.
Thanks to one of our board members, MCPS PE teacher Susan Loftus, the Montgomery County Education Association (the teacher's union) passed a resolution supporting these same two requests (by something like 95%)! Thank you teachers for supporting our kids!
Through our petition and direct requests, we got many people to submit suggestions for the new MCPS Wellness Regulation. MCPS received 399 comments, with strong themes emerging of the priority requests we asked members to submit. Thank you to those of you who submitted comments!
So while the headlines are scary, rest assured that we have your back here in MoCo and we won't be moving backwards! And if you can, we have a sizeable budget shortfall in May and we could really use your financial support to fill it in. Thanks!
A Welcome Message from Real Food for Kids

To all RFKM members:

Welcome to Real Food for Kids! We are so excited that Montgomery is officially a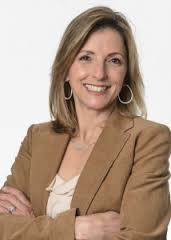 chapter (we have been associated together since your inception in 2012). Our goal is to work together to promote healthier options in our schools for all students, support the changes that Food and Nutrition Services are making, and educate students and their families on making healthier choices. We are excited to see this movement grow in the region and welcome your input, thoughts, and feedback. Want to stay connected? Please click here for our most recent newsletter, where you can sign up to receive it on a regular basis. We have a lot going on! Please reach out to us at any time if you have any questions at: contact@realfoodforkids.org.

Thank you for your interest in creating a culture of health in our schools. All the best,

JoAnne Hammermaster, Co-founder and Executive Director
Real Food for Kids
www.realfoodforkids.org
(703) 581-3085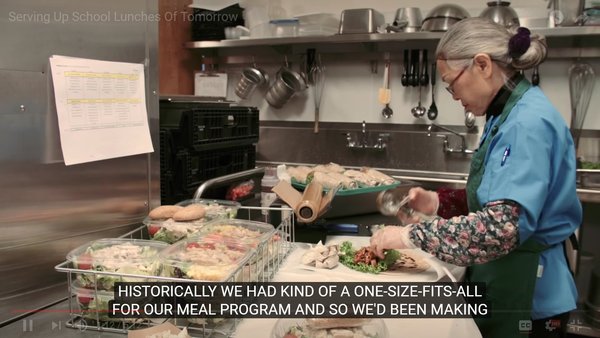 Serving Up School Lunches Of Tomorrow
Watch some of the great school lunch ideas being piloted and studied in San Francisco AND they got rid of a la carte because of equity concerns.
Give Your Wealth Away: An Argument For a Secular Tithe
Did you know the working poor are, as a class, the most generous group in America? They reliably give away 4.5% of their income. The middle class on the other hand, are the least generous, giving just 2.5% on average. The above article details how the author, J.D. Roth, starts to make charitable giving a key part of her financial future. She takes steps by giving 10% of her freelance work to charity, teaching her kids how to give by splitting their allowance into categories (giving, spending, & savings), and giving small donations to different organizations to spread her impact.
Articles and Jobs of Interest
Food for Profit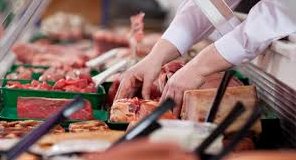 Dreamed of starting a food-based business in the county? There is an upcoming food entrepreneurship training program on how to start and operate your own small food product business on June 7th at the Agricultural History Farm Park in Derwood, MD. Register here

realfoodmcps@gmail.com
www.realfoodforkidsmontgomery.org
(301) 202-4812

Real Food for Kids - Montgomery is a grassroots parent and student
advocacy group working to promote whole, real, local, sustainable
and nutrient-rich foods in the Montgomery County Public Schools in
Maryland and is a chapter of Real Food for Kids.