RFKM Joins Real Food for Kids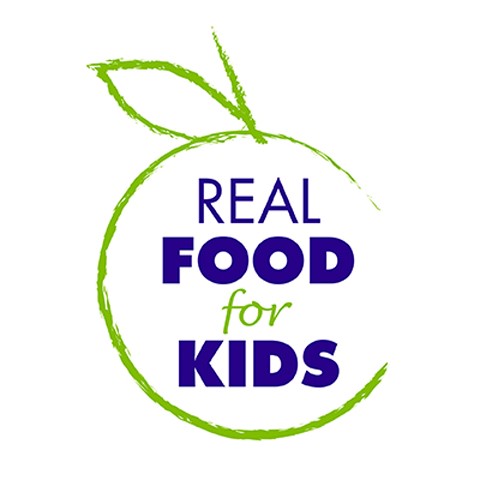 Real Food for Kids - Montgomery (RFKM) is excited to announce that we have now joined up with
Real Food for Kids
as their lastest chapter. Real Food for Kids (RFFK) and their work in Fairfax, VA was the original inspiraton for RFKM and through an agreement with them, we used the name Real Food for Kids - Montgomery when we began our advocacy work in fall 2012. They have since added chapters in Loudon,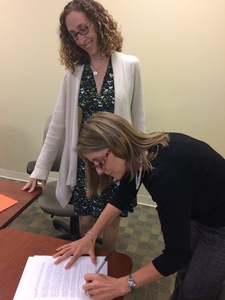 Lindsey Parsons, RFKM and Joanne Hammermaster, RFFK signing the papers.
Alexandria and in the state of Georgia, so our addition helps them become more of a national organization, and combines efforts for both of us.
Over the years, because of the close proximity, RFFK and RFKM have communicated frequently. Since we share the same mission to bring healthier food to all school children, it made sense to join forces and become one organization. RFKM looks forward to working alongside RFFK in advancing the work being done in our region.
---

URGENT – Today is Last Chance to Comment on the New MCPS Wellness Regulation
All public input on the new MCPS Wellness Regulation, which regulates Food and Nutrition, Nutrition Education, Physical Education and Activity and Communications with Parents on these topics in MCPS will be downloaded on April 19th. It is URGENT that if you haven't yet, you submit comments today.
and
at minimum, we recommend that you submit these top two priority recommendations that RFKM is working on. Under "Food and Nutrition Services" copy and paste these two suggestions:
____________________________
The combination of all foods and beverages (including meals and a la carte snacks) served or sold to any child in MCPS during any breakfast or lunch period should contain no more than 10% of calories from added sugar.
All beverages sold in vending machines in MCPS at all hours should be compliant with MCPS' wellness policy for drinks sold during the school day.
____________________________
---
Vending Standards in Parks in Danger - Please Help
Recently, the efforts of Sugar Free Kids Maryland and the Maryland National Capital Park and Planning Commission are being threatened by beverage industry interference. Just days before expected passage of a bill that would increase healthy options in vending machines on Montgomery County properties, the beverage industry (Big Soda) has convinced Maryland-National Capital Parks and Planning Commission (M-NCPPC) staff to change a resolution to qualify sugar-laden Gatorade and snacks with higher fat, sodium and sugar levels to pass as "healthy."

We need your assistance to let the commissioners of the M-NCPPC understand that Big Soda has tampered with guidelines that were agreed upon a month ago.



Please reach out to the commisioners and tell them:



Big Soda's back-door amendments to the vending standards for parks add more sugar, salt

, calories and fat, exceeding the nationally accepted standards from the American Heart Association. Big Soda prioritizes their perceived profits over the health of our children. You should return to the original vending guidelines proposed by the American Heart Association.





Commisioners' emails:

elizabeth.hewlett@mncppc.org

,

dorothybailey611@hotmail.com

,

mgeraldo@rglaw.net

,

a.s.washington@verizon.net, william.doerner@mncppc.org,
casey.anderson@mncppc-mc.org, marye.wells-harley@mnccp-mc.org, natali.fani-gonzalez@mncppc-mc.org, norman.dreyfuss@mncppc-mc.org, gerald.cichy@mncppc-mc.org
Silent Auction Leftovers
We still have a few leftovers from our Silent Auction, so if you'd like to bid on any of them, please email Lindsey Parsons at with the subject line "pre-bid: name of item". Include your opening bid, maximum bid, name and phone number by Monday, April 24th.
A weekend stay in an off-grid, local hardwood-constructed, loft-style cabin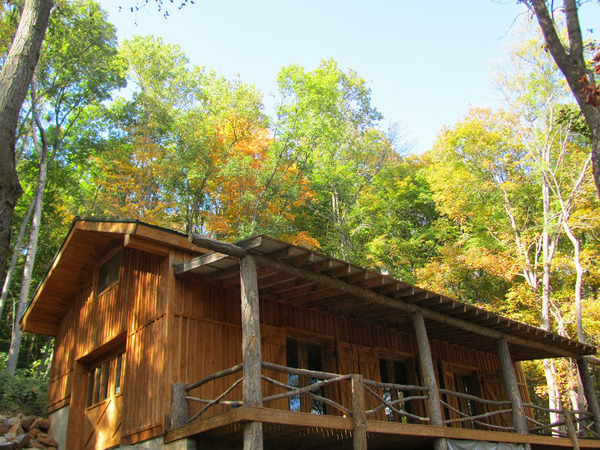 situated on 18 acres of wild and wonderful
West Virginia mountainside
! The loft has one queen bed, two sets of bunk beds and one bathroom. Enjoy foosball, swinging, and reading by lantern in the cabin, outside Great Cacapon, WV. Dine like a New York foodie in nearby Berkeley Springs, where you can also view the castle that on Mr. Suit built for his bride... but never got to inhabit.
---
Articles, Petitions, and Jobs of Interest
Articles

Local students create actual school meals during culinary challenge​

Houston Parents, Rejoice! Betti Wiggins Is Coming to Houston ISD

Easy Ideas for Healthier Concession Stands

Does 100% Fruit Juice Pose a Health Risk to Kids Akin to Added-Sugar Drinks?

Panera Bread First to Post Added Sugars for Self-Serve Drinks

Why Should Schools Have Salad Bars?

Isn't it time we took childhood obesity seriously, and decreased sugar in kids food?