Love it or hate it, the release of the new
"MyPlate"
icon has sparked conversation everywhere. As a business that serves the foodservice industry, we want to know what
you
think about the plate! Will these guidelines affect the way your restaurant designs menu items? Submit your thoughts to media@foodcalc.com for a chance to be featured in a future issue of the Monthly Bite.
---
Client Spotlight
Pinkberry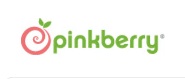 With summer officially in full swing, nothing is more refreshing and tasty than a tart frozen yogurt! We were pleased to read
the news
of MenuCalc user Pinkberry's global expansion, with the launch of new branches in the Middle East, Europe, and eventually Asia. The expansion also includes branches in Manila, Philippines and the UK.
The frozen yogurt giant is also set to enter the Chicago market in early July.
With a wide range of flavors and toppings, we know firsthand that Pinkberry can be anything from a light snack to a hearty nutritional powerhouse. "Some people view it as a treat, a dessert, a meal replacement, or a snack. It has a wide range," said CEO Ron Graves.
Whatever it is, we think Pinkberry is a shining example of how good taste and good nutrition can go hand in hand!
---
FoodCALC Fun
Top 10 food songs and their nutritional values:
This month we celebrate good food and good music. Please listen to and enjoy this top ten list of food-themed songs and their accompanying nutritional values.
1.)
Cheeseburger in Paradise – Jimmy Buffett
The USDA reports that a standard fast food cheese burger with a single large patty, condiments, and vegetables has 480 calories and 24 grams of fat.
2.)
Chicken Fried – Zac Brown Band
1 Extra Crispy KFC drumstick has 150 calories and 9 grams of fat.
3.)
Bread and Butter – Newbeats
One piece of commercially prepared white bread with 1 tsp salted butter has 100 calories and 4.7 grams of fat.
4.)
Cherry Pie – Warrant
Per the USDA database 1 piece of cherry (1/8 in for a 9 inch pie) pie prepared from recipe has 496 calories and 22 grams of fat.
5.)
Sugar Sugar – The Archies
2 Tbl of sugar and 2 Tbl Honey (sugar, ahh honey honey) have 225 calories, and 60 grams of sugar.
6.)
Milkshake – Kelis
My milkshake (my own recipe) has 716 calories, 28 grams of fat, and 89 grams of sugar.
7.)
The Lemon Song – Led Zeppelin
1 lemon raw with peel has 22 calories.
8.)
Two Pina Coladas – Garth Brooks
According to the USDA database two pina coladas (4.5 fl oz each) prepared from recipe have a total of 491 calories, 5.3 grams of fat, and 63 grams of sugar.
9.)
Strawberry Fields Forever – The Beatles
1 acre of strawberry fields can product about 50,000 lb of strawberries. 50,000 lb of strawberries has 7,257,600 calories.
10.)
Cream – Prince
1 pint of heavy whipping cream has 1642 calories and 176 grams of fat.
Lara Baldwin is FoodCALC's Communications Manager, as well as an established contributor to the online health and nutrition community.
Want to join the conversation? Submit your thoughts to
media@foodcalc.com
---
Monthly Laugh - Bring your own
Two attorneys went into a diner and ordered two drinks. Then they produced sandwiches from their briefcases and started to eat. The waiter became quite concerned and marched over and told them, "You can't eat your own sandwiches in here!" The attorneys looked at each other, shrugged their shoulders and then exchanged sandwiches.