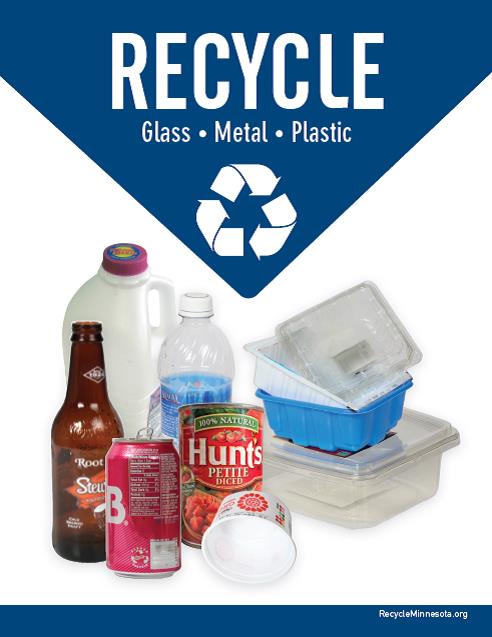 Recyling Signs- Looking for recycling and composting signs for your business, school, or organization? The Recycling Association of Minnesota has templates that you can download, customize, and print. See all the options at http://recycleminnesota.org/resources-6/free-signs-a-images.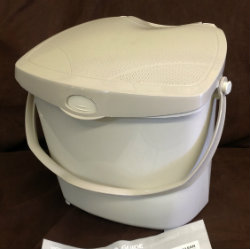 Compost Bins- Kitchen compost pails will be available for purchase at the November 22 Green Gifts fair for $10 each at the Do It Green! Minnesota booth.
Hinged lid that clicks open. Microperforated lid seals out fruit flies and insects, but reduces smells with aeration.
Inside is smooth and easy to clean with patented airflow channels
Dishwasher safe. Compostable bag liner ready. HDPE plastic includes recycled content. UV protected.
Easy fit under sink, cupboard, countertop or corner.
Swinging handle with lip grip, bottom grip and back grip. Great usability
---
THE NEW 2015 DO IT GREEN! DIRECTORY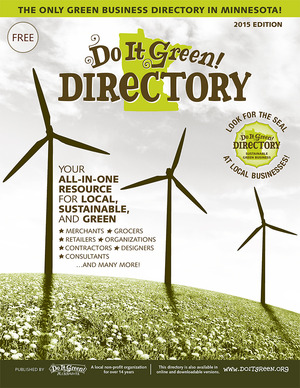 The New 2015 Do It Green Directory launches at our
9th Annual Green Gifts Fair
on Saturday, November 22.
Come pick up your copy as you enter the Green Gifts Fair or look for a copy at your favorite food coop, coffee shop, library or green retail store.
If you would like to distribute the free directory at your retail or office location, please contact Ami Voeltz to set up a delivery at ami@doitgreen.org.
---
Welcome New Directory Members:
Alliance for Sustainability - Linking Citizens, Congregations and Cities for Sustainable Communities.
Ames Farm Ltd - Raw, Local, Single-Source Honey from Watertown, MN:
T
he Artifakt
- Handmade products for you and your home crafted with people and environment in mind.
Essential Wellness
-
a website & online bi-monthly magazine focused on information & resources for holistic health, wellness & spirituality. We also send out twice monthly e-newsletters.
A Greener Read - We ReUse and ReCycle used Books, DVD's, Video Games, and CD's in the greenest way possible. Look for our 24/7/365 Recycling throughout the ST PAUL/MPLS Metro Area and @ agreenerread.com
Junket: Tossed & Found - Junket is a community-, reuse-, and creativity-embracing South Minneapolis shop, with 3000 square feet full of secondhand treasures, local art + handmade gifts, and vintage creative supply.
Linden Hills Power & Light - a neighborhood-based organization aiming to shrink our local carbon footprint through education, community engagement and action.
LXXIII (73) Media
-
a green Web hosting reseller which provides energy efficient hosting from a data center powered by 130% Wind Energy through the purchase of Renewable Energy Certificates.
Marvelous Melissa - darn!socks mice cat toys are simply holey wool socks, filled with organic catnip, recycled crinkly plastic, pistachio shells, and recycled pop bottle stuffing. Your cat will love me! marvelousmelissa.etsy.com
Solar Farm, LLC
- Design and installation solar electric systems (also called PV or photovoltaic systems) and solar hot water systems. NABCEP certified PV installer on staff and installing solar since 2008.
Tiny Diner
-
The Tiny Diner and Farm is a small place with big ideas. We believe it's the little things that count, so we're creating menus with as many local foods as we can.
Click here to see all the member listings in the Do It Green! Directory.
Shop Green! Shop Local!
Work for or own a green business or organization?
Apply to become a Do It Green! Directory member!