Click to view this email in a browser

In April's Do It Green! Minnesota E-Newsletter:

* Connecting Kids to Nature
* Board Position Openings
* Call for Guest Bloggers
* Green Tip of the Month: Join a CSA
* Green Events
* Green Resources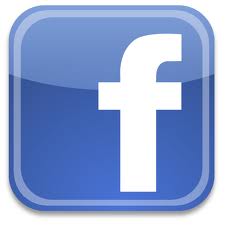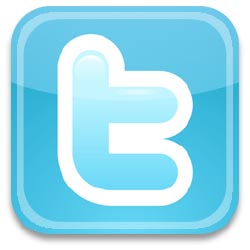 __________________________________________________________________
CONNECTING KIDS WITH NATURE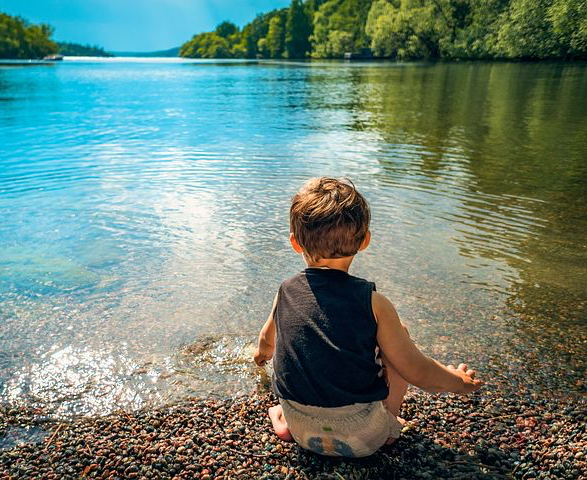 There are many reasons to spend time outdoors enjoying our natural world. Taking a break from our overscheduled, technology filled lives by getting out in the fresh air gives us an appreciation for the beauty that surrounds us, it connects us to the seasons and to the land, gets us active and moving, reduces stress, and feeds our creativity. The same is true for kids!

Here are some ideas on how to help our kids get outdoors and reconnect with nature:
1. Enjoy family time in area parks, campgrounds and nature preserves.
2. Explore other nature-focused sites such as arboretums, nature centers, botanical gardens, natural history museums, and farms/orchards that offer family events.
3. Share your own enjoyment of nature. Tell your child about your favorite natural places from childhood. Ask your child about the places and outdoor activities he/she enjoys.
4. Take up a nature related hobby with your child such as bird watching, nature photography, canoeing or gardening.
5. Get a group together for some old-fashioned creek stomping, fort building or river tubing.
6. Allow your child to nurture a bit of nature. Whether it's a garden plot or a window box, children will benefit from the personal attachment and caretaking responsibilities.
7. Encourage your child's school officials to incorporate nature study and outdoor learning experiences into the curriculum. Voice your support for natural settings in schoolyard design.
8. Instill respect for the natural environment by modeling sustainable living practices and volunteering for environmental initiatives or organizations.
9. Sign your kids up for summer nature programs offered at local nature centers or through your local parks and rec department. Below is a listing of a few of these types of programs:

Dodge Nature Center
Send your children on a fun-filled adventure to meet new friends and burn off energy. Campers have fun while gaining an appreciation for nature by meeting live animals, building forts, and getting their hands dirty. More info…

Herban Adventures at the Tiny Diner
This three part series will engage children in healthy eating and gardening. Series includes What's Growing in the Garden, Wilderness First Aid and Growing Your Own Tiny Garden. More info…

Jr. Master Gardener Program
Kids will explore plants, soils, ecology, insects, gardening, and nutrition while getting exercise, connecting to themselves and nature, making friends, and having FUN. More info...

Three Rivers Parks District
Camps for kids ages 4–15 on topics including nature exploration, outdoor recreation, fishing, farming, art and Minnesota history. Campers will gain an appreciation for nature while making new friends and memories. More info...

Wood Lake Nature Center
Wood Lake's naturalist-led day camps offered for a variety of ages on a variety of different subjects (tadpoles, toads, butterflies, marsh study, nature photography, bike hikes, junior naturalist training, forts, survival skills, and more! More info..
________________________________________________________________
BOARD POSITION OPENINGS
Would you like to share your skills and connections with the sustainability community? Come join our board!

We have two board positions open and are hoping to find board members with any of the following:
Connected to a community we have not served to help us open up new relationships and connections for educating residents about green living.
Experience and skills with fundraising, sponsorship and/or membership to help us build and expand our financial support for our events and programs.
We are a small working board that offers a relaxed and fun atmosphere. We believe in supporting each other's ideas and passions while working towards the goal of educating all Minnesotans about reducing our impact on the environment and our communities.

If you are interested in learning more about our board positions or our organization, please e-mail Ami Voeltz at ami@doitgreen.org. Thank you!
_____________________________________________________________________________________________
CALL FOR GUEST BLOGGERS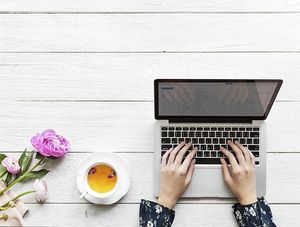 Do It Green! Minnesota is seeking guest bloggers to provide original content on sustainable and green living in Minnesota. Bloggers must be local to Minnesota. No business promotions will be allowed. Blog entries should be original personal accounts about every day sustainable practices. We would also love to highlight entries that fit with our 2018 theme "My Green Journey". Blogs should be 300-500 words long and include a high resolution photo or other graphic. Copyrighted materials are not permitted.

If you have an idea and would like to write a blog for Do It Green!, please email kristine@doitgreen.org for more information. Kristine will edit and proof all blogs prior to publication.

You can read a sample of past blogs here…
__________________________________________________________________
GREEN TIP: JOIN A CSA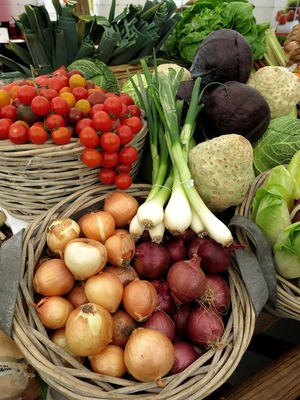 It's CSA Sign Up Season in Minnesota! Joining a CSA (Community Sponsored Agriculture) is a great way to reduce your Carbon Foodprint by cutting down on transportation emissions and buying local, seasonal food directly from a farmer. CSA members pay in advance for their share of the farm's produce. Many CSA farms have convenient pick up locations throughout the Twin Cities metro area. Your membership provides farmers with the necessary capital for their growing season while saving you money and investing in local jobs.

Check out this directory of CSAs from the Land Stewardship Project and choose your CSA today!
__________________________________________________________________
GREEN EVENTS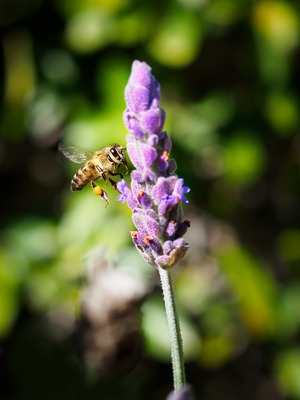 Installing Turf Alternatives – Your Guide to a Low Maintenance Lawn
Learn about the advantages of using perennial ground covers to minimize the need for irrigation and chemical inputs while maximizing ecological benefits. Includes handy how-tos for replacing traditional turf by installing and maintaining two popular types of turf alternatives: Low Maintenance Lawns and Bee Lawns, which support pollinators and clean water. Participants learn the what, how & why of converting traditional lawn into low-input turf alternatives that support pollinators and clean water. Presentation followed by questions and a facilitated discussion on common barriers. More info…
Tuesday, April 24th, 6:30–8PM, Minneapolis
Thursday, May 3rd, 6:30–8PM, Minneapolis
Saturday, May 19th, 11AM-12:30PM, Minneapolis

Creating Your Resilient Yard
Unseasonably warm weather, long droughts and flooding rains are the new normal for spring and summer in Minnesota. Learn how your yard can adapt to and even help mitigate threats posed by these extreme weather events. Participants receive a brief overview of the importance of resilience, a walk-through of the different pieces that help make a yard resilient, and information on how to begin incorporating them on your property. Includes details on raingarden installation, stormwater management, and tree, shrub, flower and turf alternative recommendations. Partipants also receive 1 on 1 design assistance from Blue Thumb landscape designers, U of M Extension Master Gardeners from Hennepin County, and Master Water Stewards. More info...
Tuesday, April 24th, 6-8:30PM, Edina
Tuesday, May 15th, 6-8:30PM, Brooklyn Center
Wednesday, May 23rd, 6-8:30PM, Minneapolis

Landscaping for Clean Water Workshops
These free events are open Dakota County residents. See examples of beautiful raingardens and shoreline restorations that help clean local ponds and lakes, and stabilize shoreline erosion problems. Learn about dozens of native plants that can enhance flowerbeds and provide habitat for butterflies. Register here…
Thursday, April 26th, 6:15, Eagan
Monday, April 30th, 6:15PM, Rosemount

Arbor Day Tree Planting
Celebrate Arbor Day with Hennepin County by planting trees along Excelsior Boulevard. Through a partnership with the City of Hopkins, ash trees will be proactively removed before emerald ash borer arrives and more than 150 trees of a diversity of species will be planted in their place. If you are interested in volunteering, contact Jen Kullgren at jen.kullgren@hennepin.us or 612-596-1175. Saturday, April 28th, 10AM – 1PM, Hopkins. More info…

Water Action Day
Water Action Day is a day of public action and advocacy to let lawmakers know we care about our water. This all-day event will include free breakfast and briefings in the morning, both on how to actively engage legislators and on the water issues that we face in Minnesota. Throughout the day, attendees will meet with legislators to ask them to protect our water, and the Clean Water Rally will be held in the Capitol Rotunda at 2:00 pm. Wednesday, May 2nd, 8AM – 2PM, Saint Paul. Register here…

Gardener's Swap
Looking to add variety to your perennial garden? Have extra vegetable seedlings you don't have space for? Realize you'll never use all those trowels? Bring items to swap and take home new treasures, including garden and yard tools, pots and planters, gardening and plant books, garden art and décor, plants and seeds! Please do not bring any chemicals (fertilizers, pesticides, e.g.) or broken items. Monday, May 7th, 5-7PM, Saint Louis Park. More info…
__________________________________________________________________


GREEN RESOURCES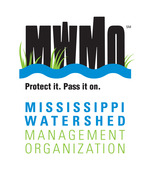 Native Plant Sales
Native plants provide food and habitat for our pollinators, as well as infiltrating storm water runoff through their deep root systems. They are uniquely adapted to our local climate and soil conditions and require less water and care. Wondering where to find native plants for your yard this spring? Mark your calendar with this list of upcoming plant sales compiled by the Mississippi Watershed Management Organization.

Compost Bins and Rain Barrels Available for Pre-Order
Every Spring, the Recycling Association of Minnesota partners with local governments, soil and watershed districts, nonprofits, and other organizations to provide rain barrels and compost bins at low cost to Minnesota residents. Rain barrels are a good way to capture water for reuse on your lawn or garden. Compost Bins are $64 plus tax and Rain Barrels are $79 plus tax (*Discount may apply. Contact your local government to see available offers). More info…

Hazardous Waste Collection
Hennepin County hosts collection events across the county throughout the spring and fall to provide residents with a convenient option to get rid of household hazardous waste. A variety of items are accepted at collection events including paint, aerosols, cleaners, mercury thermostats, and much more. There are seven collection events scheduled in 2018 throughout Hennepin County from May to September. Each event is held on a Friday and Saturday from 9AM to 4PM. More info…
__________________________________________________________________