Click to view this email in a browser

In March's Do It Green! Minnesota E-Newsletter:
* Seed Library Program Update
* Brew It Green Fundraising Event - April 30th
* Green Resources


* Upcoming Earth Month Events
* Do It Green! Minnesota Directory
* Position Available - Join our Team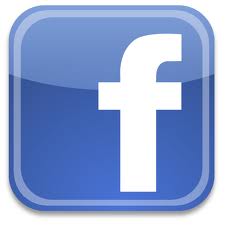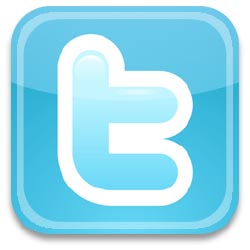 ---
SEED LIBRARY PROGRAM UPDATE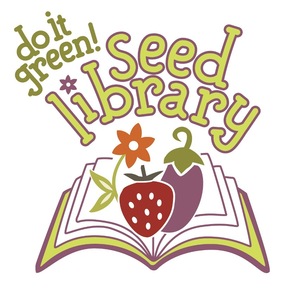 As you may know, we have suspended the community seed sharing portion of the Do It Green! Seed Library in light of the fact that it is against Minnesota Law to share seeds that have not been professionally tested and labeled. Many individuals and organizations across the state have called for a change to this law, which was intended to protect farmers and not designed with individual or community seed sharing in mind. In January, a bill was introduced to exempt most seed libraries and other community seed sharing organizations from the law. However, this proposed bill did not include an exemption for individuals who might want to share seeds with each other. As a result, the bill was withdrawn and a
new bill
has been proposed that will allow most seed sharing organizations and individuals to legally share seeds without requiring them to obtain a permit or test their seeds for germination rates. This bill has been referred to the Jobs, Agriculture, and Rural Development committee. Do It Green! Minnesota supports this bill and hopes to see it passed soon.
__________________________________________________________
BREW IT GREEN MINNESOTA
Do It Green! Minnesota Fundraiser Event

Hosted by the Do It Green! Minnesota Board
Thursday, April 30th
East Lake Brewery at the Midtown Global Market
7PM - 9PM
A guest speaker will discuss greening this ever increasingly popular crafty pastime of home brewing.
Tickets are $20 for members and $25 for non-members
. Limited to 40 people so buy your tickets now!
*All proceeds from the event will further the mission of Do It Green! Minnesota to assist Minnesotans with living a greener lifestyle!
---
RESOURCES FROM THE GREEN COMMUNITY
ClimateChangeMN.org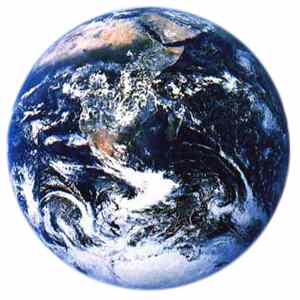 The Minnesota Environmental Quality Board has launched a new website to keep citizens informed on the impact of climate change in areas like health, agriculture and natural resources. Visit the site to learn how Minnesota is responding to climate change by developing cleaner energy, lowering emissions and protecting our air and water.
Learn more...



Recycled and Compostable Products Co-op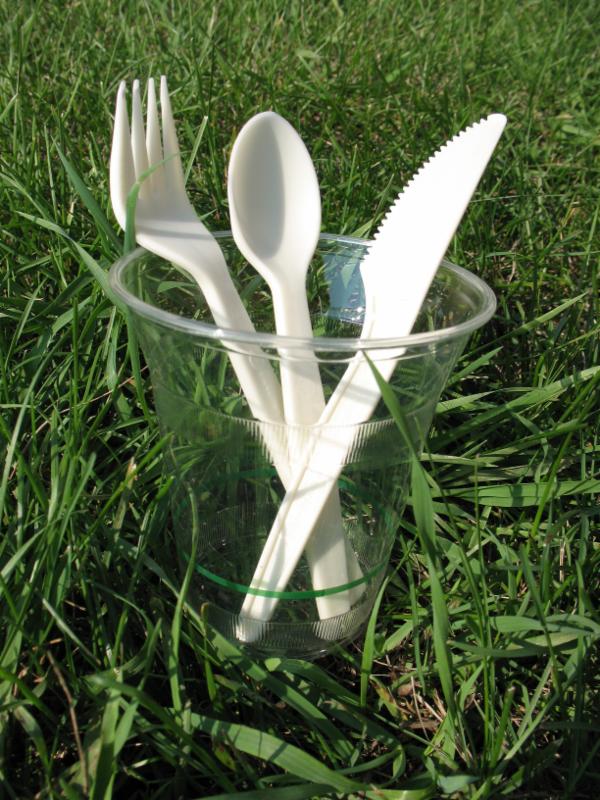 Eureka Recycling's new co-op allows individuals and businesses in the Twin Cities to purchase 100% recycled paper and BPI-certified compostable products at a reduced cost by combining smaller orders for a bulk discount. Buying through the co-op is an easy and affordable way to purchase environmentally friendly products for your home or office. Order deadline is Friday, March 27 with pickup or delivery in mid-May.
Learn more...

---
UPCOMING GREEN EVENTS

Clean Water Rules! Understanding the EPA's Clean Water Act Update
Enjoy a presentation about the Clean Water rule from a national expert and a discussion with a group of panelists who will share their take on the rule and answer questions. April 8th, 6:30PM-8:30PM, 2017 Buford Avenue, St. Paul. Free.
Learn more...

Here Comes the Sun: Clean, Carbon-Free Energy Independence
A forum and resource fair on emerging community solar initiatives sponsored by the City of Edina Energy & Environment Commission. April 8th, 6PM-8:30PM, 6754 Valley View Road, Edina. Free.
Learn more...

Foods with Super Powers!
The jury is out—food and climate are linked! But what's the connection and which foods work best for us and the planet? Resolve your confusion with practical tips from Jesse Haas, popular nutrition educator and coach. April 9th, 7-8 PM, 1430 West 28th Street, Minneapolis. Free.
Learn more...

Seward Neighborhood Sustainability Fair
A casual drop-in event to provide education on local environmental issues, projects and practical skills needed to further sustainability. Saturday, April 11th, 11AM-3:30PM at Faith Mennonite Church 2720 E. 22nd Street, Minneapolis. Free.

Watershed & Energy Stewardship Workshops for Congregations
Find out how congregations can protect their watershed by installing rain gardens and using watershed friendly summer and winter maintenance. Learn how to engage members to take action at home and in their yards, how to save money with free energy audits and how to buy affordable solar power for your congregation. A free workshop will be held April 13th.
Learn more...

Click here for even more Earth Month events.

---
THE DO IT GREEN! DIRECTORY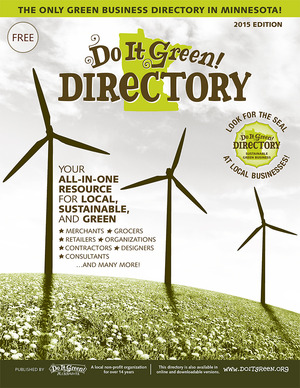 Do you want to support local, green businesses?

Then check out the Do It Green! Directory online or in print.

Pick up your copy at your favorite food coop, coffee shop, library or green retail store.

If you would like to distribute the free directory at your retail or office location, please contact Ami Voeltz to set up a delivery at ami@doitgreen.org.

Shop Green! Shop Local!

Work for or own a green business or organization?
Apply to become a Do It Green! Directory member!
---
DO IT GREEN! MINNESOTA POSITION AVAILABLE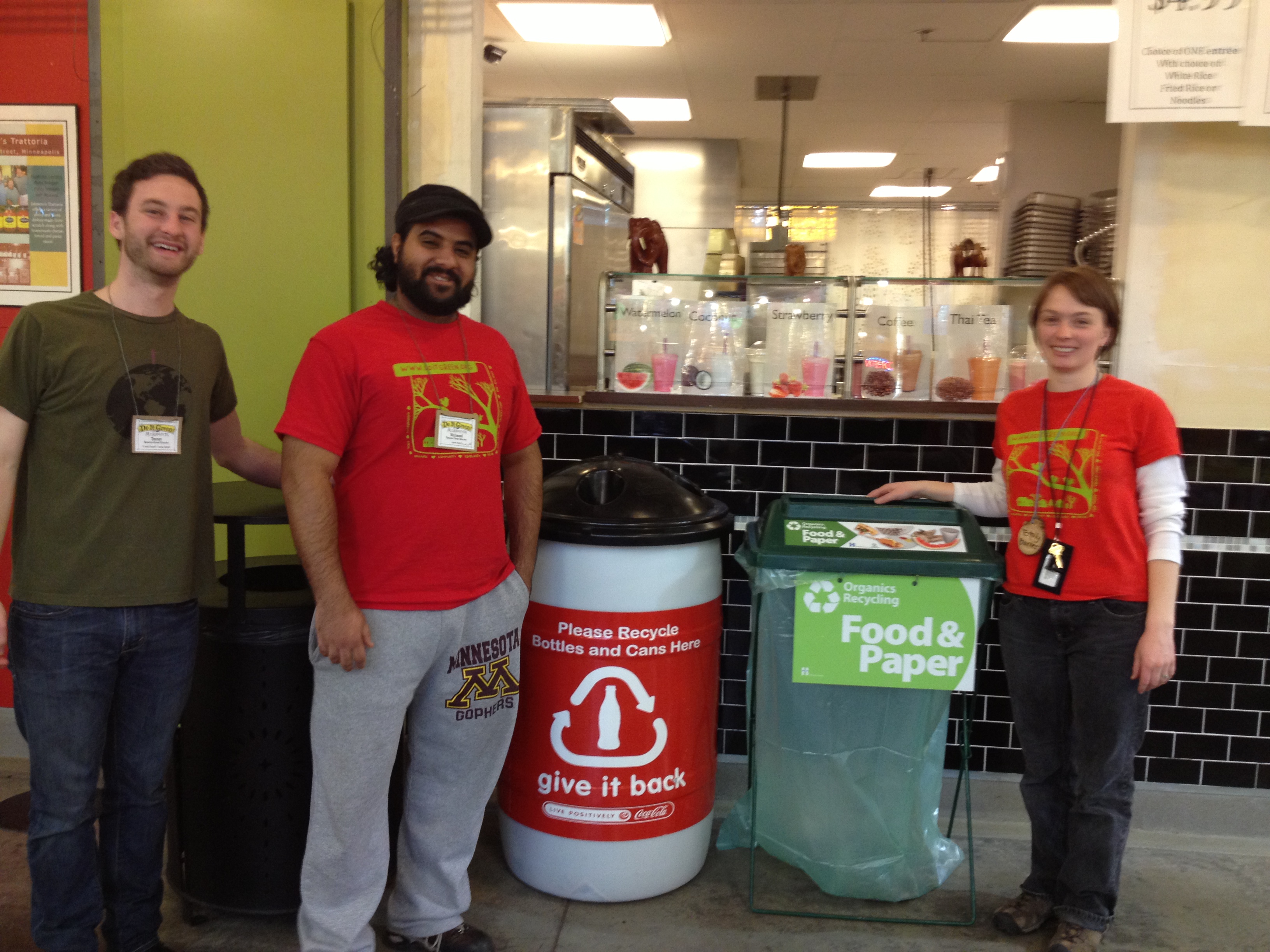 Join Our Team!
Green Events Coordinator
Part time internship position for 7-15 hours / week with a stipend offered. This position will manage and plan our largest event of the year, the 10th Annual Green Gifts Fair.
Please apply by submitting a cover letter and resume to Executive Director, Ami Voeltz, at ami@doitgreen.org. Applications will be reviewed on an on-going basis until filled.