Click to view this email in a browser

In March's Do It Green! Minnesota E-Newsletter:

* Reduce & ReUse: Consuming Less for the Health of the Planet
* Board Positions Open
* Tabling Volunteers Needed
* Green Events
* Green Resources
* Send Us Your Earth Month Events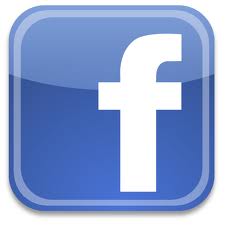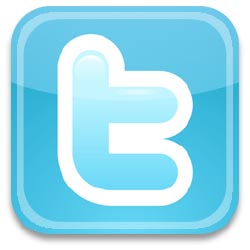 _________________________________________________________________
REDUCE & REUSE: CONSUMING LESS FOR THE HEALTH OF THE PLANET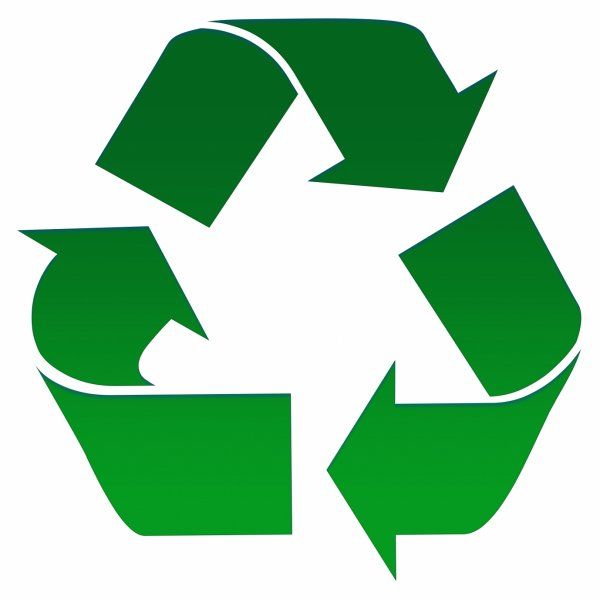 Reduce. ReUse. Recycle.

A lot of people really only think about the third of the 3 R's…Recycling. They want to know "How can I get rid of this responsibly (and quickly)". And it has become easier and easier to take what we buy and break it down into its recyclable components. We feel good about taking our cardboard, glass and plastics out to our curbside bin. We feel good about dropping our plastic bags in the bin at the grocery store. We feel good about donating unwanted clothes and household items for charity.

Recycling is a wonderful way to avoid waste, to take something old and give it a second life. But recycling takes energy. And producing products takes energy. How about the other two Rs: Reduce and ReUse?

How does consuming products affect the environment? Every single thing we buy takes energy and resources to produce. 1,800 gallons of water are needed to grow the cotton for a pair of jeans and 400 gallons for one t-shirt! We can't stop consuming altogether, of course, but we can be more thoughtful about our consumption. In many ways, when we discard items and buy new ones, we're doubling our environmental impact.

ReUse: Luckily, there are lots of alternatives to consuming new products. There are clothing swaps, hand-me-downs from friends and neighbors, craigslist, thrift stores, used book sales at your local library, county-funded fix it clinics, toy and tool lending libraries. You can choose to reuse. It's easy, cheap and it can be fun too!

Reduce: Take time to think about the necessity of purchases, research and buy items that are well made and will last a long time, spend time on activities that you happy (instead of shopping), and consider sharing items. Share a push mower with your neighbors. Lend out kitchen gadgets to people who only use them a few times a year. Borrow lawn tools you only need once or twice a year. It saves money, saves energy, builds a better sense of community and is good for the earth!

More Resouces:


Reduce Waste from Unwanted Junk Mail


Practicing the Three Rs
Reduce Paper Waste at the Office
Simplify for a Richer, Eco-Friendly Life


___________________________________________
BOARD POSITIONS OPEN

Are you interested in supporting Do It Green! Minnesota's mission of helping Minnesotans to live greener lives? Consider becoming a board member!

We are seeking individuals who have a passion for promoting green living in Minnesota and have experience working with diverse communties. Help grow our organization and build a healtheir, more sustainable community. Please contact Board Chair Ami Voeltz at ami@doitgreen.org for more details.
________________________________________________________________
TABLING VOLUNTEERS NEEDED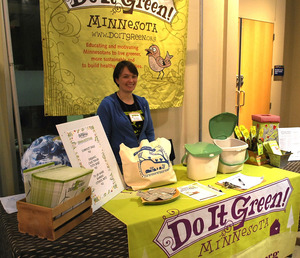 Are you passionate about sustainability? Do you like talking to a variety of people? Are you looking for a way to get involved in your community? Do It Green! Minnesota is seeking volunteers for outreach at different tabling events around the Twin Cities throughout the year. Training will be provided.

Please email Kristine Kvamme at kristine@doitgreen.org with your green interests or expertise, any relevant experience and general availability.


___________________________________________
GREEN EVENTS

Fix-It Clinics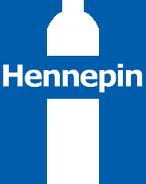 Get household items fixed for free and learn valuable repair skills at an upcoming Fix-It Clinic. Residents can bring small household appliances, clothing, electronics, mobile devices and more to receive free guided assistance from volunteers with repair skills to disassemble, troubleshoot and fix their items. Fix-It Clinics teach troubleshooting and basic repair skills, build community connections and reduce the number of repairable objects that are thrown in the trash.
Ramsey County Fix-It Clinic, Saturday, March 25th, 11AM-2PM, Saint Paul.
Hennepin County Fix-It Clinic, Saturday, April 8th, 9AM-1PM, Plymouth.

Adapting Landscapes to Our Changing Climate
The Carver-Scott Extension Master Gardeners present a delightful day filled with expert speakers and curated sessions to learn about the place of gardening in a changing future. Saturday, April 1, 8:30AM – 3PM, Chaska. Register here…

Sustainability Film Series: The True Cost
This is a story about clothing. It's about the clothes we wear, the people who make them, and the impact the industry is having on our world. The price of clothing has been decreasing for decades, while the human and environmental costs have grown dramatically. The True Cost is a groundbreaking documentary film that pulls back the curtain on the untold story and asks us to consider, who really pays the price for our clothing? April 5th, 6PM, Minneapolis. More info…

Minnesota Water Action Day
This all-day event will include a rally, issue trainings and meetings with your legislators to let them know we care about our water. Come for all or part of the day. There will be trainings in the morning, both on how to actively engage legislators and on the water issues that we face in Minnesota. Throughout the day there will be events and other ways to keep people engaged, and the rally will be held in the Capitol Rotunda at 1pm. Wednesday, April 19th, 8AM - 4PM, Saint Paul. More info…

2nd Annual Stillwater Earth Day Celebration
Over 25 booths and family-friendly activities. Hosted by S.E.E.D and Sustainable Stillwater. Saturday, April 22nd, 10AM – 2PM, Stillwater. Free. More info…
__________________________________________________________________


GREEN RESOURCES



Eureka Recycling's Spring 2017 Zero Waste Buying Coop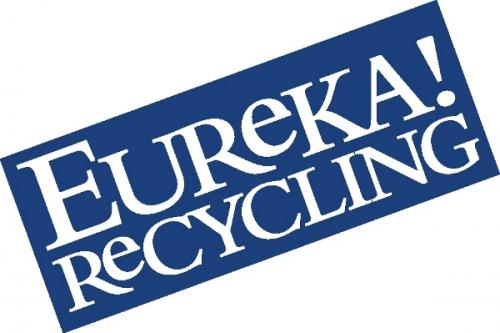 Each spring and fall, Eureka Recycling coordinates a buying cooperative that allows individuals, businesses, and organizations in the Twin Cities area to purchase compostable products at a reduced cost.

Compostables ordering is open now through April 6th with pickup in late April/early May.

See their website for a full list of available products.

Conservation of Minneapolis Bees Program
There are 130 free pollinator-friendly patches and pollinator-friendly trees available to commercial, multi-family residential, and community spaces. Each patch includes 7-10 native neonicotinoid free plants. Hosts are required to help with installation, weeding, and watering of the habitat. Interested in hosting a pollinator patch or pollinator friendly tree? Fill out an application. More info…

Dakota County Master Recycler/Composter Program
Meet others who are excited about waste reduction and have the chance to inspire others to help reduce waste in Dakota County. Over a 6-week period with one 3-hour class each week, participants hear presentations from local and regional experts on waste reduction, recycling, composting and solid waste and go on field trips to relevant sites. Applications are being accepted now. More info...

Landscaping for Clean Water Workshops
The Dakota County Soil and Water Conservation District has partnered with cities and local Watershed Management Organizations to provide Landscaping for Clean Water courses for interested residents. Introductory courses focus on general water quality practices of rain gardens, native gardens, and shoreline stabilizations. Design courses help residents plan and install a project in their own yard. One night classes will be offered in March and April 2017. More info..

Metro Blooms Resilient Yards Workshops
Unseasonably warm weather, long droughts and flooding rains are the new normal for spring and summer in in Minnesota. Learn how your yard can adapt to and even help mitigate threats posed by these extreme weather events. Participants receive an overview of Minnesota's changing weather patterns and ways to minimize their impact in your yard by using turf alternatives, raingardens, and other resilient-yard practices. Plus 1 on 1 design assistance from Metro Blooms, Blue Thumb landscape designers and U of M Extension Master Gardeners from Hennepin County. Workshops are available on a number of days and locations. More info…


___________________________________________________________________
SEND US YOUR EARTH MONTH EVENTS

If you would like your Earth Day or Earth month event included on our on-line events calendar and in our April e-newsletter, please send all relevant information to kristine@doitgreen.org by April 1, 2017.
___________________________________________________________________