Click to view this email in a browser

In August's Do It Green! Minnesota E-Newsletter:

* Eating Local in August
* Green Gifts Fair Vendor Application - Deadline Extended!
* 2016 Green Gifts Fair Online Ad
* Join the Team - Green Gifts Fair Interns Needed!
* Co-Office Space Available
* Summer Clothing Swap Results
*
Green Events
*
Green Resources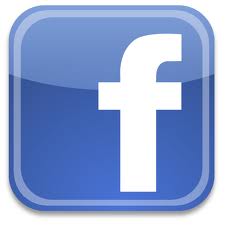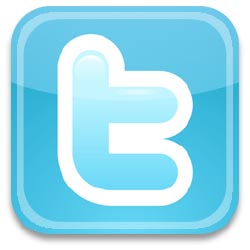 ________________________________________________________
EATING LOCAL IN AUGUST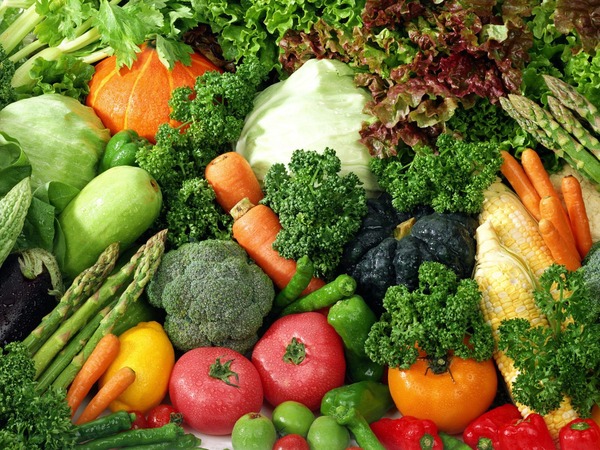 August is the best month in Minnesota. The days are long, the weather is warm and everyone is outside walking, biking, swimming and soaking in the last gasp of summer. Although it's possible to eat locally year round, August is also the best month in Minnesota for local food. Backyard (and front yard) gardeners enjoy the fruits of their labors as they harvest tomatoes, cucumbers, zucchini, green beans and more! Even if you don't have a garden, you can enjoy the bounty of August at a farmer's market. Farmer's markets are a great place to buy local, seasonal, fresh and organic food. And when you support your local farmers, you eat more environmentally-friendly as well. Transportation and refrigeration account for part of our
Carbon Food Print
. On average, non-local food travels 1,500 miles to get to your plate while local food travels 56 miles. Eating local also creates local jobs, and promotes sustainability and transparency in our food system. Here in the Twin Cities metro area, we are spoiled by the number of available farmer's markets. You can search the full list of farmer's markets on the
Minnesota Grown website.
So what are you waiting for? Get out to a market, talk to your local growers, pile your plates high with delicious, fresh and seasonal food, and enjoy this special time in Minnesota!
Check out more
Do It Green! Minnesota
food related resources on topics like
Cooking Locally in Minnesota,
Eating Low on the Food Chain,
Effects of a Plant-Based Diet,
Home Food Preservation,
and
more!
__________________________________________________________________
GREEN GIFTS FAIR VENDOR APPLICATION EXTENDED!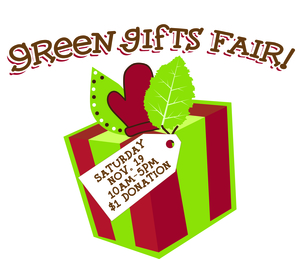 The Green Gifts Fair Vendor application deadline has been extended!
The 11th Annual Green Gifts Fair will be held on Saturday, November 19th
at the Midtown Global Market. This popular fair offers recycled, organic, fair-trade, local, and environmentally-friendly gifts for sale, as well as live music and fun hands-on
eco activities.
Last year an estimated 6,000 people were in attendance and we expect this year's event to be even larger!
Apply online today!
Please email Laurie Jones, Green Gifts Fair Coordinator, at laurie@doitgreen.org with any questions.
_________________________________________________________________
2016 GREEN GIFTS FAIR ONLINE PROGRAM AD
The Green Gifts Fair Online Program Ad Application is now available! This is a great way for your business or organizationo be part of the fair and be promoted on our website for a full year.

The online Program Ad can be purchased for $75 or traded for a silent auction donation ($75 value or greater). Having your silent auction item showcased at the fair is a great way to advertise your business further and have a physical presence at the Green Gifts Fair (you are welcome to include business cards to put out with your item).

A link to the Online Green Gifts Fair Program will be highlighted on a postcard handed out to 6,000 Gifts Fair attendees and the page will get an additional 5,000 plus web visitors throughout the year.

The application can be found here: http://doitgreen.org/green-gifts-fair/online-program-ad-application/
____________________________________________
GREEN GIFTS FAIR INTERNS NEEDED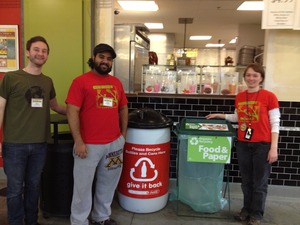 Be a part of our Green Gifts Fair Planning Team!
These internship opportunities will offer experience in planning and implementing a large, low-waste, green event. They requires individuals who are well organized, able to meet deadlines, possess excellent communication skills, and are self-directed.
We're looking to fill the following intern coordinator positions: Volunteer Coordinator, Stage Coordinator, Low Waste Coordinator, and Assistant Demos Coordinator. These are unpaid internship positions requiring 5-10 hours /week September 15-November 30, 2016 and including: all day event set up on Friday, November 18th & assisting with the actual event on Saturday November 19th, 7am-7pm.
Please email your resume and a cover letter by August 30th, 2016 to Laurie Jones, Green Gifts Fair Coordinator at laurie@doitgreen.org. Applications will be reviewed on an on-going basis until filled.
____________________________________________
CO-OFFICE SPACE AVAILABLE
Do It Green! Minnesota is seeking an organization to share office space and expenses on a month to month basis with option to sign a year lease. Office space is very affordable with great amenities such as access to a copy machine, computer, printer, mailbox, FedEx, meeting spaces, event space, and restaurants. It is conveniently located inside the Midtown Global Market in Minneapolis with convenient bus routes, the Greenway bike trail and a parking ramp.
If interested, please inquire to Ami Voeltz at
ami@doitgreen.org
.
___________________________________________________________________
SUMMER CLOTHING SWAP RESULTS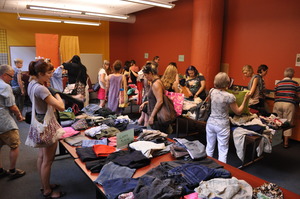 Our Summer Clothing & Seed Swap on Saturday, June 23rd was a huge success! Over 100 attendees brought 896 lbs of clothing to the swap! 374 lbs were taken home by participants while 522 lbs were donated to Arc Value Village. Over 25 packets of vegetable and flower seeds were swapped as well. Thank you to everyone who participated!
______________________________________________________________


GREEN EVENTS
2016 Pollinator Summit
Pollinators and other beneficial insects are in trouble, with multiple stressors such as habitat loss, fragmentation, pesticide use, and disease contributing to alarming declines in their health and biodiversity. This has serious implications for the health of our landscapes, our food systems, and our communities. The 2016 Pollinator Summit will focus on plants and plant choices as an important solution to protecting pollinators on our urban landscapes, including current research and best practices that can be applied in your own work or community.
Thursday, August 18th, 9AM - 4:30PM, Chanhassen.
Register here...
Fix-It Clinics
Get household items fixed for free and learn valuable repair skills at an upcoming Fix-It Clinic. Residents can bring small household appliances, clothing, electronics, mobile devices and more to receive free guided assistance from volunteers with repair skills to disassemble, troubleshoot and fix their items. Fix-It Clinics teach troubleshooting and basic repair skills, build community connections and reduce the number of repairable objects that are thrown in the trash.
Hennepin County Fix-It Clinic, Sunday, August 14, 12-4PM, Champlin.
D
akota County Fix-It Clinic,
Saturday, August 20, 12-3PM, Apple Valley.
Ramsey County Fix-It Clinic,
Saturday, August 27, 10AM-1PM, Saint Paul.
Eco Experience at the Minnesota State Fair
A partnership between the Minnesota State Fair, the Minnesota Pollution Control Agency and more than 150 organizations and businesses across the state, the Eco Experience is
the second most visited exhibit at the fair.
V
isitors learn about clean air and water, energy, climate change, recycling, healthy local food, gardening, transportation, green building and remodeling, and other ways to lead more eco-friendly lives. August 25th – September 5th, daily from 9AM–9PM. More info...
Do It Green! Minnesota at Eco Experience
Do It Green! Minnesota will present a talk on "Your Carbon Food Print" at the Sustainability Stage, Thursday, September 1st, 4PM.
__________________________________________________________________
GREEN RESOURCES
Become a Master Water Steward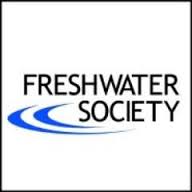 Are you concerned about water pollution? Is there a drainage problem in your yard or neighborhood that you want to fix? Want to get off the sidelines and help make real change? The Master Water Stewards program is a great opportunity to learn how to solve environmental problems in your community and to find a local network of energized leaders! The program will train, certify and support your work to install pollution prevention projects like raingardens on residential and commercial properties. Master Water Stewards access watersheds, educate communities, reduce pollutants and coordinate action. Application deadline for the next class of Stewards is September, 2016.
Learn more...
Conservation of Minnesota Bees Project: Pollinator Patch
Would you or your business like to host a pollinator patch? The Conservation of Minneapolis Bees Project (C.O.M.B) will grant 200 Healthy Bees, Healthy Lives pollinator patches to include native, neonicotinoid-free plants and pollinator-friendly trees to commercial, multi-family residential and community spaces in Minneapolis over the next two years. Learn more...
Zero Waste Challenge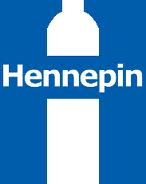 Hennepin County is looking for 50 households to participate in a year-long Energy Challenge. The program will look at the goods we buy and waste we create in order to uncover opportunities and challenges for increasing recycling and reducing waste. Participating households will get personalized coaching and access to classes and workshops to help them take action. For anyone who has ever wanted to reduce the amount of waste they create, the Zero Waste Challenge is a great way to learn more and get hands-on help. The results and lessons learned will be used to develop future waste reduction programs. The program starts
September 15, 2016
, and ends
September 15, 2017
. For their efforts, participating households will receive a $350 stipend. Households must apply to participate by
August 26th
.
Apply here…
Backyard Compost Bins
Hennepin County is selling compost bins for composting fruit and vegetable scraps and yard waste in your backyard. Bins are 3' x 3' x 3', made of cedar and wire mesh, and cost $45. Pre-order a compost bin for pick up at a distribution event scheduled for Wednesday, August 10 in Eden Prairie, Saturday, August 27 in Minneapolis, and Tuesday, September 20 in Long Lake. Compost bins are also for sale at the
Hennepin County Drop-off Facility in Brooklyn Park
during regular facility hours; no pre-order needed.
More info…
___________________________________________________________________