Click to view this email in a browser

In October's Do It Green! Minnesota E-Newsletter:


* 13th Annual Green Gifts Fair - Saturday, November 17th
* Green Gifts Fair Volunteers Needed
* Office Space For Rent
* Green Events


* Green Resources



_________________________________________________________________________________
13TH ANNUAL GREEN GIFTS FAIR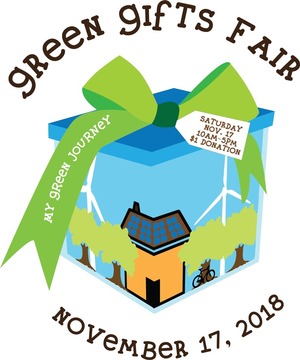 13th Annual Green Gifts Fair: My Green Journey
Saturday, November 17th, 9AM - 5PM
Midtown Global Market
920 East Lake Street, Minneapolis

$1 Donation at the Door
Join Do It Green! Minnesota for our
13th Annual Green Gifts Fair! The theme this year is My Green Journey. Share and reflect on what you've learned on your green journey, the steps you've taken and how you have expanded the journey with your community. We are encouraging the participation of people from all diversities, backgrounds, and identities to come together, celebrate, and share our journey together!
85+ Green Vendors

Green Living Demonstrations

Passport Activity with Prizes

Live Music and Art

Silent Auction

Share Your Green Journey

Garden Lab and More!
Check out the list of our 2018 vendors! Read up on their unique products and learn about their green journeys.

RSVP to our Facebook event page, invite your friends and family to attend, and stay up to date with all the latest fair news!

Follow our 30-Day Countdown on Facebook, Instagram, or Twitter for sneak peaks of our demos, vendors and Silent Auction items!
________________________________________________________________________________
GREEN GIFTS FAIR VOLUNTEERS NEEDED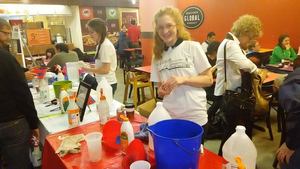 Do It Green! Minnesota is seeking volunteers to help us make the 2018 Green Gifts Fair a success! The fair is made possible through the incredible work of more than 60 volunteers. All volunteers will receive a Do It Green! Minnesota recycled t-shirt and an appreciation gift. A list of available shifts and roles can be found below. Do you know someone who might like to volunteer? Please pass along this posting and encourage them to sign up!

AVAILABLE SHIFTS AND ROLES
Volunteer Event Photographer - Must be available all day on Saturday, November 17th to capture a variety of images of the fair. Please email alyssa@doitgreen.org for more information.

General Event Volunteers
Friday, November 16th
Friday Set-up (1:00pm - 4:00pm)
Assist with setting up chairs, tables, and decorations before the fair
Saturday November 17th
Set-Up Shift (7:00am - 10:00am)
Assist with vendor unloading and set-up

Put up signs, banners, directions and decorations

Help set up the silent auction

Monitor and run the volunteer check-in room
Morning Shift (9:30am - 12:30pm)
Midday Shift (12:00pm - 3:00pm)
Afternoon Shift (2:30pm - 5:30pm)
Greet visitors as they arrive

Monitor low-waste stations

Staff the passport activity prize booth

Interact with Fair visitors at a demo table

Monitor and run the volunteer check-in room

Assist vendors with breaks and errands

Help monitor the silent auction table
Take Down Shift (5:00pm - 8:00pm)
Help with take-down and cleaning at the end of the Fair including demo booths, vendor booths, silent auction items, and low-waste stations.
If you would like to volunteer or have questions about volunteering, please contact our volunteer coordinator,Crystal Erickson, at
crystal@doitgreen.org
with your interest and availability.
______________________________________________________________________________
OFFICE SPACE FOR RENT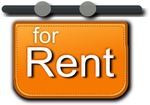 Do It Green! Minnesota is seeking an organization to share a two desk office space through a one year lease. Office space is very affordable with great amenities such as access printer, mailbox, FedEx, meeting spaces, event space, and restaurants. It is conveniently located inside the Midtown Global Market in Minneapolis with convenient bus routes, the Greenway bike trail and a parking ramp.

Please contact Ami Voeltz at ami@doitgreen.org if interested.
______________________________________________________________________________
GREEN EVENTS
"We Are Water" Traveling Exhibit
We Are Water MN" explores the connections between the humanities and water through an exhibit, public events and educator resources. Visitors reflect on local stories and the meaning and experiences of water in Minnesota with space to add their own stories. By creating relationships around water, we are creating networks that can promote positive social norms, and share a vision for and participate in water stewardship. October 12th-November 26th, Saint Paul. More info…

World in Flux: Visions & Voices of a Changing Planet
Featuring 32 Minnesota artists, Vine Arts Center is hosting an exhibition to inform, connect, and empower audiences on climate change impacts in a first-of-it's-kind show. In partnership with Climate Generation: A Will Steger Legacy. Thursdays and Saturdays, October 13th–November 3rd, Minneapolis. Opening reception Saturday, October 13, 6-9PM, Minneapolis. More info…

Climate Change 101 and Climate Policy
An introductory talk on climate change science, impacts, and solutions, followed by a discussion on local Minnesota climate and clean energy policy and campaigns you can plug into. Free. Saturday, November 3rd, 2-3PM, Minneapolis. Register here…
______________________________________________________________________________


GREEN RESOURCES
University of Wisconsin Sustainable Management


The University of Wisconsin Sustainable Management degree provides a way for individuals with an associate's degree or some transferable college credits to complete a bachelor's degree. Students take classes 100% online, pay the same tuition regardless of location and acquire the business skills and knowledge needed to become a sustainability leader. More info…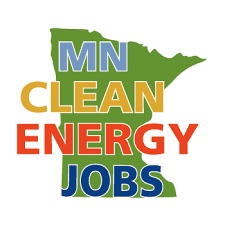 MN Clean Energy Job Board
The MN Clean Energy Job Board is a tool that job seekers can use to find jobs in the energy efficiency and renewable energy fields, and that employers can use to post their latest openings. All jobs are focused on the implementation of clean energy in Minnesota. More info…

Hennepin County Medicine Drop Boxes
Unwanted or unused medicines should be brought to a medicine drop box for safe and proper disposal. Properly disposing of unwanted medicines is important to prevent abuse or poisoning and protect the environment. Prescription drug abuse and accidental poisonings from medicines are a problem, and medicines flushed down the drain or disposed of in the trash can contaminate bodies of water, harm wildlife and end up in drinking water supplies. NorthPoint Health and Wellness Center in north Minneapolis recently opened a medicine drop box in partnership with Hennepin County. Additionally, independent pharmacies including CVS, Health Partners, Park Nicollet and Walgreens have recently added medicine drop boxes at select locations. There are now 30 medicine drop boxes throughout the county. See a map and listing of the drop boxes. For more information, contact Ryan Gastecki at ryan.gastecki@hennepin.us or 612-348-8994.
________________________________________________________________________________