Click to view this email in a browser

In July's Do It Green! Minnesota E-Newsletter:


* Green Summer Lawn Care
* Green Gifts Fair Vendor Application Now Open
* Board Position Openings
* Call for Guest Bloggers
* Green Events


* Green Resources



________________________________________________________________
GREEN SUMMER LAWN CARE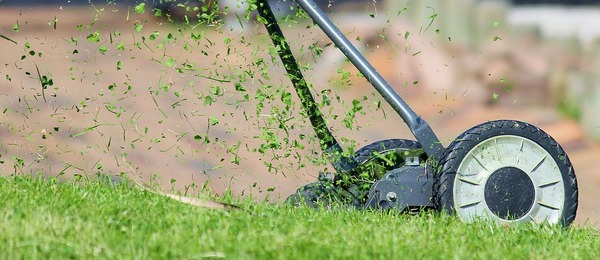 Most of us appreciate a nice-looking yard, but lawns do more than just look good. They absorb and hold water, helping to reduce storm runoff and protect water quality. Lawn care, however, can create environmental problems. One of the biggest problems comes from overuse or inattentive use of fertilizers with high phosphorus and nitrogen content that can pollute nearby lakes, streams, wetlands, and rivers.

Get Your Soil Tested
If you think your soil needs help, get it tested first to ensure that it receives the nutrients it actually requires. Contact the University of Minnesota Extension Soil Testing Laboratory to have your soil tested. More info...

Learn to Naturally Resist Weeds
If overused or carelessly applied, pesticides can pose a threat to your health as well as disrupt the ecological balance of your lawn, killing beneficial earthworms and organisms. A healthy lawn and garden can naturally resist weeds and pests. Learn to read the signs of your yard. For example, dandelions are actually an indicator that the grass is too thin. You may need to reseed rather than apply pesticides. You may also consider aeration which increases root depth and improves the overall health of the lawn.

Leave Your Grass Clippings
Your yard's soil quality will be better maintained by leaving grass clippings on the lawn to decompose. Grass clippings that are left on the sidewalk or that blow into the street will be carried directly to local rivers and lakes via your storm drain. Phosphorus and other nutrients in grass are pollutants, just like salt, sand and fertilizer. Excess of these nutrients in our lakes causes algal blooms which are unhealthy for people and pets.

Water Wisely
Watering lawns and gardens uses an excess of resources. It has been estimated that 45% of residential water consumption goes to watering lawns in the summer months. You can keep your water bills in check while still keeping your lawns green. Remember to water early in the morning when it is cooler instead of the afternoon or evening when much of the water will evaporate. Lawns naturally go dormant and turn yellow or brown in the summer months. If you usually water your lawn to keep it green, consider letting it to natural instead. If you choose to continue to water, lawns generally require only ¾ to one inch of water per week. You can keep a rain gauge to determine if any watering is actually necessary.
Mow High
Allow your grass to grow to a height of three inches to promote root development and keep your lawn healthy. Longer grass will be more resistant to weeds and erosion, and will require less water. Longer grass traps potential pollutants such as grass clippings and leaf mulch and keeps it from ending up in your local waterway. An edged lawn will also allow more rain water to soak in. Using mulch in gardens and around trees and shrubs will also help with moisture retention.
Unlawn
The most environmental friendly yards are the ones with no grass. Consider taking up a patch of lawn to build a raingarden or to plant a native plant garden. Natives provide food and habitat for our pollinators while decreasing pollution by allowing more stormwater to be infilltrated back into the soil.

For more in depth ideas on achieving a sustainable lawn, please read this article from our archives.
________________________________________________________________
GREEN GIFTS FAIR VENDOR APPLICATION OPEN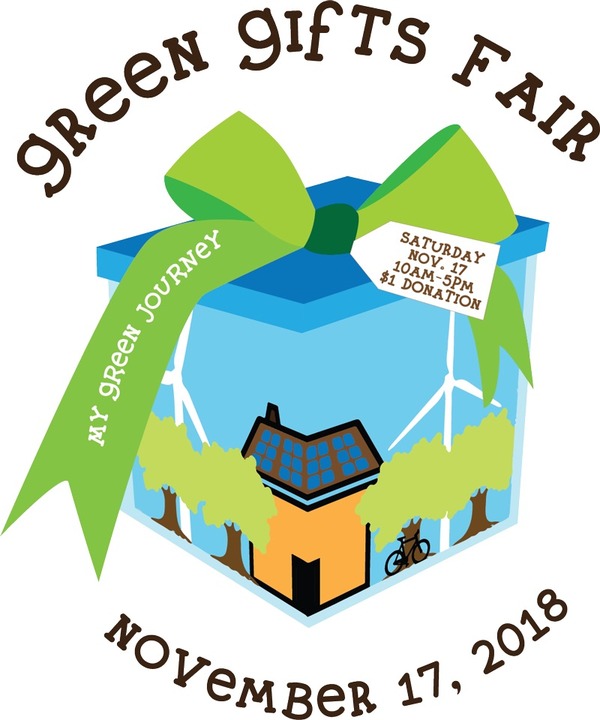 Do It Green! Minnesota will host its 13th Annual Green Gifts Fair on November 17th, 2018 at Midtown Global Market. This event educates the Twin Cities on how to reduce waste around the holiday season and encourages the giving of environmentally sustainable gifts. Over 6,000 visitors to the Fair have the opportunity to shop for environmentally friendly gifts, take part in green-living demonstrations and activities, win prizes at the silent auction, listen to live music on the mainstage and have fun with friends and family.

This year, the Green Gifts Fair announces its theme "My Green Journey" encouraging the participation of people from all diversities, backgrounds, and identities to come together to create an earth-friendly holiday season for all to enjoy.

Do It Green! Minnesota is now looking for local eco-friendly artists, nonprofits and green businesses to apply as vendors for the 80+ booths throughout the Midtown Global Market. Local artists may apply for a Green Fair Booth at $135, and Green Businesses may apply for a booth at $235. Scholarship booths are available for potential vendors who are reaching diverse audiences but are in need of support to participate. Applications will be accepted June 1st, 2018, through September 1st, 2018 if spots remain. Early bird applications, which get first entry, are due August 1st, 2018.

Whether you're an artist, business, or nonprofit looking to reach a new audience on your products and mission, you won't want to miss this opportunity! Please visit https://fair.doitgreen.org/ to apply today!
________________________________________________________________
BOARD POSITION OPENINGS
Would you like to share your skills and connections with the sustainability community? Come join our board!

We have two board positions open and are hoping to find board members with any of the following:
Connected to a community we have not served to help us open up new relationships and connections for educating residents about green living.
Experience and skills with fundraising, sponsorship and/or membership to help us build and expand our financial support for our events and programs.
We are a small working board that offers a relaxed and fun atmosphere. We believe in supporting each other's ideas and passions while working towards the goal of educating all Minnesotans about reducing our impact on the environment and our communities.

If you are interested in learning more about our board positions or our organization, please e-mail Ami Voeltz at ami@doitgreen.org. Thank you!
___________________________________________________________________________________________
CALL FOR GUEST BLOGGERS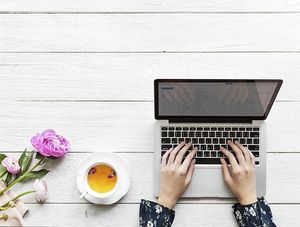 Do you have a green story to share?

Do It Green! Minnesota is seeking guest bloggers to provide original content on sustainable and green living in Minnesota. Blog entries should be original personal accounts about every day sustainable practices. We would love to highlight entries that fit with our 2018 theme "My Green Journey".

Blogs should be 300-500 words long and include a high resolution photo or other graphic. Copyrighted materials are not permitted.
Bloggers must be local to Minnesota. No business promotions will be allowed.

If you have an idea and would like to write a blog for Do It Green!, please email kristine@doitgreen.org for more information. Kristine will edit and proof all blogs prior to publication.

You can read a sample of past blogs here…
__________________________________________________________________
GREEN EVENTS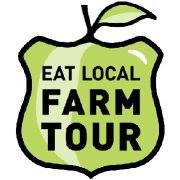 Eat Local Coop Farm Tour
Explore your local farms as they open their doors for a day full of fun, learning and discovery brought to you by your local food co-ops. This year we'll have 30+ urban and rural farms with exciting new activities such as yoga on the farm, blueberry picking contests, farm disc golf, and pick-your-own flower bouquets. Saturday, July 14th, 10AM – 4PM, various locations. More info…

Fix-It Clinics
Get household items fixed for free and learn valuable repair skills at an upcoming Fix-It Clinic. Residents can bring small household appliances, clothing, electronics, mobile devices and more to receive free guided assistance from volunteers with repair skills to disassemble, troubleshoot and fix their items. Fix-It Clinics teach troubleshooting and basic repair skills, build community connections and reduce the number of repairable objects that are thrown in the trash.

Hennepin County Fix-It Clinic, Saturday, July 14th, 12-4PM, Minneapolis
Dakota County Fix-It Clinic, Saturday, July 21st, 12-3PM, Burnsville
Ramsey County Fix-It Clinic, Saturday, July 28th, 10AM-1PM, Saint Paul

Storm Drain Stenciling with Friends of the Mississippi River
After a brief introduction and presentation about runoff pollution, volunteers will head out to the nearby downtown streets to stencil storm drains. Volunteers also distribute educational door hangers to nearby homes and businesses, making a visual connection between the newly stenciled drains and local water quality, and what actions residents can take in their home and yard to protect our local waters. Tuesday, July 24th, 6-8PM, Saint Paul. More info...

2018 Pollinator Party
Pollinator Party is a cooperative effort by Minneapolis Park & Recreation Board and the U of MN Bee Lab/Bee Squad within the Department of Entomology. The goal of the Pollinator Party is to promote awareness of pollinators, share expert knowledge and celebrate pollinators' contributions to our world. Learn about pollinators and what WE can do to help them have abundant and healthy homes. Thursday, July 26th, 5-8PM, Minneapolis. More info...

Clothing Swap
Wardrobe in need of an update? Bring clean/washed clothing items that are no longer right for you and swap them for items that are new to you. Take home as many items as you'd like. All styles, sizes and types of clothes, shoes and accessories are welcome. Torn and stained textiles will also be collected for recycling. The event is FREE and open to all ages and genders! Hosted by the City of Saint Louis Park. Wednesday, August 1st, 6-8PM, Saint Louis Park. More info...
________________________________________________________________


GREEN RESOURCES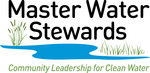 Master Water Steward Applications Now Open
Developed by Freshwater Society in 2013, the Master Water Stewards program is a volunteer education and outreach program designed to equip citizens with the knowledge and skills needed to help improve water quality at the grassroots level. Stewards are certified by participating in a broad training curriculum led by experts in the fields of hydrology, stormwater management, water policy, community-based social marketing, landscape assessment, and installation of clean water practices. At the end of the certification process, all Stewards must complete a capstone project that captures rainfall and allows more water to soak into the ground and lead a community outreach event. Stewards then become a point of knowledge and influence in their communities. Apply here...

Ramsey County Hazardous Waste Collection
Many household products you use to clean your kitchen and bathroom, maintain your car and home, and control animals and insects contain hazardous materials. If a container has the words caution, warning, danger or poison on the label and still has product inside, it does not belong in the trash. Use Ramsey County's free household hazardous waste collection sites for safe disposal. Monthly mobile sites include July – Arden Hills, August – Saint Paul, September – Saint Paul, and October – Maplewood. Mobile sites are open Fridays 10AM – 6PM and Saturdays, 9AM-4PM. More info…
__________________________________________________________________