Click to view this email in a browser

In September's Do It Green! Minnesota E-Newsletter:

* Saving the Summer Bounty
* 12th Annual Green Gifts Fair - Saturday, November 18th
* Green Gifts Fair Interns Needed!
* Call for Green Gifts Fair Volunteers
* October Clothing Swap - Save the Date!
* Green Events
* Green Resources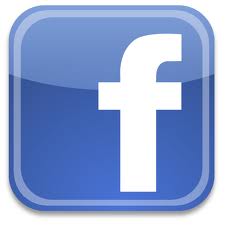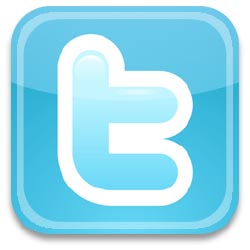 _________________________________________________________________
SAVING THE SUMMER BOUNTY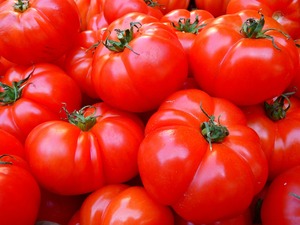 It's harvest time in Minnesota. Home gardeners are busy collecting the fruits of their labor as they harvest tomatoes, cucumbers, zucchini, green beans, eggplant and more. Even if you didin't grow a garden this year, you can enjoy the bounty of the harvest by visiting your local farmer's market. Farmer's markets are a great place to buy local, seasonal, fresh and organic food and to support local farmers while you do so. Local food is the most environmentally-friendly way to eat. On average, non-local food travels 1,500 miles to get to your plate while local food travels 56 miles. Eating local also creates local jobs, and promotes sustainability and transparency in our food system. September harvest is the perfect time to stock up at the market and to freeze and can your local food for the winter ahead.

Preserving fresh vegetables and fruits at home is a great way to save money and create a healthy diet for your family. Good quality fruits and vegetables, canned or frozen shortly after picking, retain nutrients and good flavor. In fact, they may contain more nutrients than a similar "fresh" food that has spent weeks in warehouses. Nutrient loss begins as soon as a fruit or vegetable is picked. Peeling and cutting, heating, exposure to air and light, and time spent in storage all contribute to loss of nutrients. Learn more about freezing and canning in our article on Home Food Preservation.
_________________________________________________________________
12TH ANNUAL GREEN GIFTS FAIR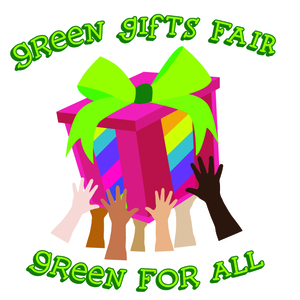 MARK YOUR CALENDARS!

Saturday, November 18th
10AM - 5PM
Midtown Global Market

Join us for our 12th Annual Green Gifts Fair on Saturday, November 18th! Visitors will have the opportunity to shop for environmentally friendly gifts, take part in green-living demonstrations and activities, win prizes at the silent auction, listen to live music on the mainstage and have fun with friends and family.

Celebrate our 2017 theme "Green For All":

- Shop with a diverse array of local artisans
- Learn new ways to build community
- Explore in our Creative Expressions Lab
- Enjoy Music, Workshops, and more!

2017 Green Gifts Fair Demos and Activities

Help celebrate our Green For All theme by writing a letter to an immigrant in our community with All Are Welcome Here and the International Institute of Minnesota!

Learn about healthy home living with Isuroon, and make a non-toxic cleaner to take home with you!

Visit our "front yard" for ideas on how to make your home neighbor friendly with Friendly Fronts!

Clothing repair services will be offered by Mobile Menders—providing the community with clothes that fit and are in good shape.

Learn new ways to practice kindness with Doing Good Together!

Biking and walking made easy with Our Streets MPLS!

Make your holiday wrapping low waste with furoshiki wrapping from Do It Green! Minnesota and recycled gift tags with ReUse MN!

On-going workshops on our main stage this year: Learn how to make natural paint, build up your community and sort your recycling!

Learn about the recent Water Walks from the Indigenous People's Task Force

Take a ride in a toboggan and commit to reducing waste during the holidays with the Minnesota Pollution Control Agency

Save money and reduce food waste during your holiday parties with ideas from Eureka Recycling

Support Do It Green! Minnesota's community programming through our silent auction or buckthorn ornament fundraiser!

Bring the whole family for face painting, crafts and exploration in our Creative Expressions Lab in the lower level, brought to you by Do It Green! Minnesota and sponsored by Peace Coffee!
____________________________________________________________________________________________
GREEN GIFT FAIR INTERNS NEEDED
Do It Green! Minnesota is seeking an Assistant Demo Coordinator and a Low Waste Coordinator to help make our 12th Annual Green Gifts Fair a success!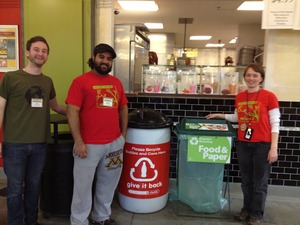 Assistant Demo Coordinator is an unpaid volunteer internship that offers experience planning and implementing a large event. Tasks include planning, organizing and managing 10-15 demonstration booths at our November 18th Green Gifts Fair, picking up donations and supplies, and managing day of volunteers. Requires approximately 5-10 hours/week August-September and 10-15 hours/week September-November.

Low Waste Coordinator is an unpaid volunteer position requiring 10-15 hours/week October-November, 2017 that offers experience with planning and implementing a large, low waste event. Tasks include planning and coordinating low waste stations, picking up supplies, and training and managing volunteers.

The Green Gifts Fair team meets monthly. These positions require individuals who are well organized, able to meet deadlines, possess excellent communication skills, and are self-directed. Positions include hours stated above, as well as event set up on Friday, November 17th (12–7PM) and assisting with the actual event on Saturday November 18th (7AM-7PM).

Please email your resume and a cover letter to Kristine Kvamme, Green Gifts Fair Coordinator at kristine@doitgreen.org. Applications will be reviewed on an on-going basis until filled.
_________________________________________________________________
CALL FOR GREEN GIFTS FAIR VOLUNTEERS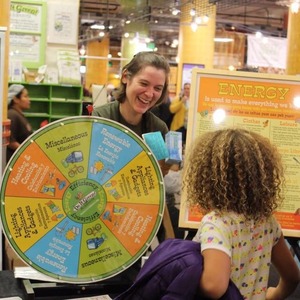 Do It Green! Minnesota is seeking volunteers to help us make our 12th Annual Green Gifts Fair a green year for all! The Green Gifts Fair, held

Saturday, November 18th

at the Midtown Global Market in Minneapolis, is a fun and eco-friendly way to kick off the holidays, with over 80 vendors, music, food sampling, green living demos, activities for the kids, and more!

The fair is made possible through the time and hard work of more than 50 volunteers. A list of available shifts and roles can be found below. Do you know someone or a group who might like to volunteer? Please pass along this posting and encourage them to sign up!

AVAILABLE SHIFTS AND ROLES
Saturday, November 18th
Set-Up Shift (

7AM – 10:00AM

)
Assist with vendor loading and unloading

Assist vendors with booth location and set-up

Put up signs, banners, directions and decorations

Monitor and run the volunteer check-in room
Morning Shift (

9:30AM – 12:30PM

)
Midday Shift (

12PM – 3PM

)
Afternoon Shift (

2:30PM – 5:30PM

)
Greet visitors as they arrive

Monitor and run the volunteer check-in room

Staff the passport activity prize booth

Interact with fair visitors at a demo table

Monitor waste stations

Assist vendors with their needs

Help monitor the silent auction table
Take Down Shift (

5PM – 8PM

)
Help with take-down and cleaning at the end of the Fair
If you would like to volunteer or have questions about volunteering, please contact Crystal Erickson at crystal@doitgreen.org with your interest and availability! Thank you!
_________________________________________________________________
OCTOBER CLOTHING SWAP - SAVE THE DATE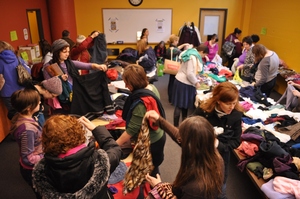 Sunday, October 15th
2–4PM
St. Louis Park Rec Center Banquet Room
3700 Monterey Drive
St. Louis Park, MN

Wardrobe in need of an update? Do It Green! Minnesota and the City of St. Louis Park are teaming up to sponsor a FREE clothing swap. Bring any clothing items that are no longer right for you and trade them in for "new" ones. All styles, sizes, and types of clothes, shoes, and accessories are welcome.

Bring and take as many items as you'd like. Please bring items clean/washed, but don't worry about folding or ironing. Worn/torn textiles will also be collected for recycling. Leftover items will be collected for charity, reuse or recycling.

Event is open to everyone. All ages and genders welcome!

Check out the Facebook event page for more details!
________________________________________________________________
GREEN EVENTS
Metro CERT Annual Event
Join Metro Clean Energy Resource Team to celebrate our 10th year of connecting communities to clean energy resources! This year we will have a diverse offering of programming including a keynote speaker, a panel discussion, and table conversations on topics ranging from energy efficiency, to electric vehicles, to financing, to community solar, and more!
Thursday, September 13th, 4 – 7:30PM, Saint Paul.
Register here…
Pollinator Summit 2017
Pollinators and other beneficial insects are in trouble, with multiple stressors such as habitat loss, fragmentation, pesticide use, and disease all contributing to alarming declines in their health and biodiversity. This has serious implications for the health of our landscapes, our food systems, and our communities. There is hope though: through research, innovative land management, and forward-thinking policies, we can plant solutions for pollinators in our region. This summit will bring together the newest research and best management practices to inform and inspire your work for pollinators. For 2017, join Clay Bolt, Sam Droege and local experts to discuss the newly endangered Rusty Patched Bumble Bee through Clay's new documentary, "A Ghost in the Making". In a conversation punctuated by beautiful images and moving clips from the documentary, these experts will talk about what causes the decline of a single species, and why it matters.
Friday, September 15th, 9AM – 4PM, Chaska.
Register here…
Blueprint for Beautiful Yards and Clean Water
Actions we take can in our yards can save time and money while making our yards healthy and beautiful. In addition, these strategies keep local water bodies cleaner and build a better environment for humans and animals. Even if we don't live near a lake, stream or river, water from our yards flows into the Mississippi River. Join the Mississippi Watershed Management Organization to learn how this happens and gain tips for creating a healthy yard while protecting our shared water resources.
Monday, September 18th, 5:30 – 7:30PM, Columbia Heights.
More info…
The 3rd Annual Twin Cities Zero Waste Summit
Join Eureka Recycling for Zero Waste 101: a groundwork training in six areas, focused on helping you understand key zero waste issues affecting climate change, local economies, and environmental justice -- all in the context of zero waste and local community empowerment! Enjoy a lively day of conversation, education, and action-orientated trainings from experienced community leaders and advocates on effective strategies for grassroots civic engagement. Come be a part of the conversation. Be inspired and feel empowered to engage directly where it matters.
Saturday, September 23rd, 9AM – 2:30PM, Saint Paul.
Register here…
__________________________________________________________________


GREEN RESOURCES
Choose to Reuse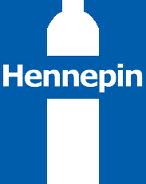 The choices you make can help protect the environment and the local economy. Save the Earth! Let's get together and promote waste reduction and sustainable living. Choose to Reuse coupons will help you get great deals on quality products while supporting local businesses and protecting the environment. Coupons are valid August 1st through October 31st at more than 50 local retailers that rent, repair, resell, consign and exchange used goods. More info...

You have several options to get Choose to Reuse coupons:
Household Hazardous Waste Collection Events
Hennepin County will be hosting three more hazardous waste collection events in 2017 to provide residents a convenient opportunity to get rid of a variety of household hazardous wastes. Materials accepted include mercury-containing items, auto and fuel wastes, aerosols, paint, and more. Events are scheduled Friday, September 22nd and Saturday, September 23rd at City of Shorewood Public Works Site in Shorewood. More info…

Non-Reusable Clothes/Linens Now Accepted at Hennepin County Drop-Off
Got torn or dried-in stained clothing? Not a problem. Clothes and textiles that can't be reused or donated now can be recycled. Hennepin County Drop-Off Facilities will take them, diverting recyclables from the garbage stream. Clothing, linens and other textiles not suitable for reuse include rags, torn or dried-in stained clothing, shoes or accessories, bedding, curtains, pillows, towels, table cloths, and stuffed toys. Reminder: If your used clothes can be reused, give them away, sell or donate them. More info...
___________________________________________________________________