Click to view this email in a browser

In October's Do It Green! Minnesota E-Newsletter:

* 12th Annual Green Gifts Fair - Saturday, November 18th
* October Clothing Swap - Join us this Sunday, October 15th
* Green Gifts Fair Volunteers Needed
* Green Events
* Green Resources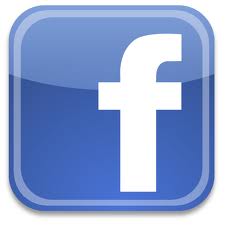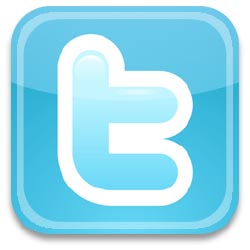 _________________________________________________________________
12TH ANNUAL GREEN GIFTS FAIR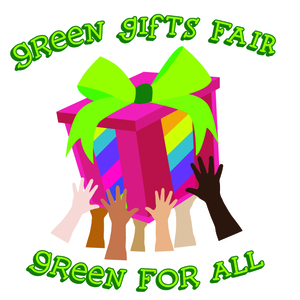 Saturday, November 18th
10AM - 5PM
Midtown Global Market

Mark your calendars for Do It Green! Minnesota's 12th Annual Green Gifts Fair on Saturday, November 18th. There will be 80+ eco-gift vendors, community building activities, demos in multiple languages, a creative expressions lab, a silent auction, free music, a family passport with prizes and much more! A $1 donation will be accepted at the door.

Visit our fair webpage www.doitgreen.org/green-gifts-fair for details, including a full list of this year's vendors.

Be sure to follow us on Facebook, Twitter and Instagram for our 30-Day Countdown To the Fair to find out what to expect at this year's better-than-ever event!

2017 Green Gifts Fair Highlights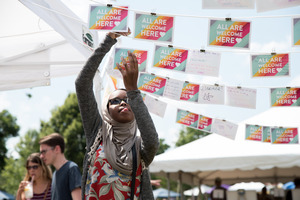 Help celebrate our Green For All theme by writing a letter to support new Americans in our community with All Are Welcome Here and the International Institute of Minnesota!

Learn about healthy home living with Isuroon, and make a non-toxic cleaner to take home with you!

Visit our "front yard" for ideas on how to make your home neighbor friendly with Friendly Fronts!

Clothing repair services will be offered by Mobile Menders—providing the community with clothes that fit and are in good shape.

Empower your family to practice more kindness and generocity with Doing Good Together!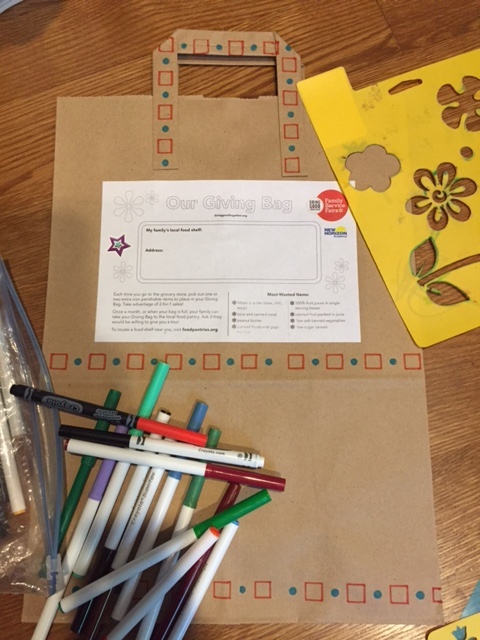 Biking and walking made easy with Our Streets MPLS!

Make your holiday wrapping low waste with furoshiki wrapping from Do It Green! Minnesota and recycled gift tags with ReUse MN!

On-going workshops on our main stage this year: Learn how to make natural paint, build up your community and sort your recycling!

Learn about the recent Water Walks from the Indigenous People's Task Force

Take a ride in a toboggan and commit to reducing waste during the holidays with the Minnesota Pollution Control Agency

Save money and reduce food waste during your holiday parties with ideas from Eureka Recycling

Support Do It Green! Minnesota's community programming through our silent auction or buckthorn ornament fundraiser!

Learn about harvesting and saving seeds and about winter sowing with a Master Gardener.

Make a Nature Snow Globe with Rainbow Tree Therapies.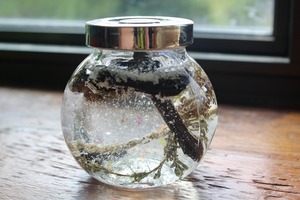 Drop

off

your

electronics

for

recycling

including

holiday

lights,

cell

phones,

tablets,

cords

and

chargers

at

the Tech Dump booth.

Bring the whole family for crafts and exploration in our Creative Expressions Lab in the lower level, brought to you by Do It Green! Minnesota and sponsored by Peace Coffee!

The first 100 attendees will recieve a free Chinook Book mobile app subscription!
____________________________________________________________________________________________
OCTOBER CLOTHING SWAP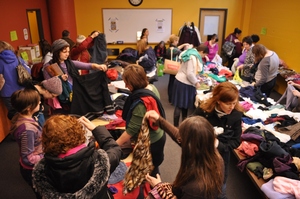 Sunday, October 15th
2–4PM
St. Louis Park Rec Center Banquet Room
3700 Monterey Drive
St. Louis Park, MN

Wardrobe in need of an update? Do It Green! Minnesota and the City of St. Louis Park are teaming up to sponsor a FREE clothing swap. Bring any clothing items that are no longer right for you and trade them in for "new" ones. All styles, sizes, and types of clothes, shoes, and accessories are welcome.

Bring and take as many items as you'd like. Please bring items clean/washed, but don't worry about folding or ironing. Worn/torn textiles will also be collected for recycling. Leftover items will be collected for charity, reuse or recycling.

Event is open to everyone. All ages and genders welcome!

Check out the Facebook event page for more details!
_________________________________________________________________
GREEN GIFTS FAIR VOLUNTEERS NEEDED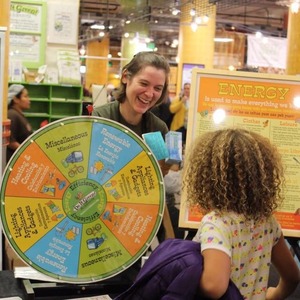 Do It Green! Minnesota is seeking volunteers to help us make our 12th Annual Green Gifts Fair a green year for all!
The fair is made possible through the time and hard work of more than 50 volunteers. A list of available shifts and roles can be found below. Do you know a friend or a group who might like to volunteer? Please pass along this posting and encourage them to sign up!
AVAILABLE SHIFTS AND ROLES
Saturday, November 18th
Set-Up Shift (
7AM – 10:00AM
)
Assist with vendor loading and unloading
Assist vendors with booth location and set-up
Put up signs, banners, directions and decorations
Monitor and run the volunteer check-in room
Morning Shift (
9:30AM – 12:30PM
)
Midday Shift (
12PM – 3PM
)
Afternoon Shift (
2:30PM – 5:30PM
)
Greet visitors as they arrive
Monitor and run the volunteer check-in room
Staff the passport activity prize booth
Interact with fair visitors at a demo table
Monitor waste stations
Assist vendors with their needs
Help monitor the silent auction table
Take Down Shift (
5PM – 8PM
)
Help with take-down and cleaning at the end of the Fair
If you would like to volunteer or have questions about volunteering, please contact our Volunteer Coordinator, Crystal Erickson, at
crystal@doitgreen.org
with your interest and availability! Thank you!
________________________________________________________________
GREEN EVENTS
Buckthorn Bust
Pull invasive buckthorn from the best remaining metro-area example of the Big Woods habitat that once covered south-central Minnesota. Wolsfeld Woods is a Minnesota-owned Scientific and Natural Area, set aside to protect the natural plant and animal community and for scientific and educational purposes. The large sugar maples in that dominate this 221-acre parcel should be showing their colors during this event. The closed canopy created by the huge trees in these woods allows only the most shade-tolerant shrubs and fords to survive, and wild flowers must bloom in early spring while the sun still reaches the forest floor -all the more important we bust the early growing buckthorn!
Saturday, October 14th, 9:30AM – 1:30PM, Long Lake.
Register here…
Fix-It Clinics
Get household items fixed for free and learn valuable repair skills at an upcoming Fix-It Clinic. Residents can bring small household appliances, clothing, electronics, mobile devices and more to receive free guided assistance from volunteers with repair skills to disassemble, troubleshoot and fix their items. Fix-It Clinics teach troubleshooting and basic repair skills, build community connections and reduce the number of repairable objects that are thrown in the trash.
Hennepin County Fix-It Clinic,
Saturday, October 14th, 12-4PM, Robbinsdale
Dakota County Fix-It Clinic,
Saturday, October 21st, 12-3PM, Lakeville
Ramsey County Fix-It Clinic,
Saturday, October 28th, 10:30AM-1:30PM, Maplewood
H20 + Hops: The Health of the Vermillion
Local experts from the Vermillion River Watershed Joint Powers Organization will spend the first portion of the evening highlighting the most important trends and emerging issues facing the nearby subwatershed, as well as potential solutions. The presentation will primarily focus in on two main concerns, water volume and sediment issues in the Vermillion. Next, hear from Friends of the Mississippi River's Stewardship Program Manager on actions you can take to make your home, lawn and community more water friendly. Following the presentation, we'll have an informal Q & A session. To make sure everyone has a chance to ask questions, and due to limited seating, capacity is limited and advance registration required.
Tuesday, October 17th, 6-8PM, Lakeville
.
Register here…
Installing Turf Alternatives – Lynnhurst Workshop
This workshop from Metro Blooms and Blue Thumb-Planting for Clean Water covers the advantages of using perennial ground covers to maximize ecological impact. It also demonstrates handy how-tos for replacing traditional turf by installing and maintaining two popular types of turf alternatives: Low Maintenance Lawns and Bee Lawns. These alternative turf options are recommended for their hardiness, ecological benefits, low-growing nature and ease of maintenance. Techniques covered include over-seeding a traditional lawn, building from the bottom up, and common maintenance issues. A low maintenance lawn functions like a typical lawn but is made up of fescues that require less water and less fertilizer, pesticides, and mowing than Kentucky bluegrass. "Bee Lawns" are made of a mix of grasses and low-growing perennials that can be used and treated much like a regular lawn, but also offer high-quality nutrition to pollinators, something that is becoming increasingly important to many gardeners and homeowners.
Tuesday, October 24th, 6:30-8:30PM, Minneapolis.
Register here…
__________________________________________________________________


GREEN RESOURCES
Eureka Recycling's Fall 2017 Zero Waste Buying Coop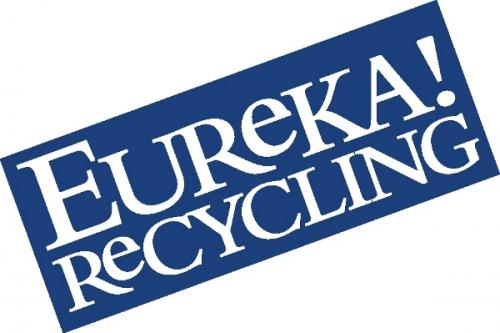 Each spring and fall, Eureka Recycling coordinates a buying cooperative that allows individuals, businesses, and organizations in the Twin Cities area to purchase compostable products at a reduced cost.
O
rdering is open now through October 19th for paper products and November 9th for compostable products. Pick up and delivery will be available after Thanksgiving. More info...
Choose to Reuse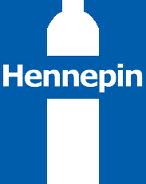 The choices you make can help protect the environment and the local economy. Save the Earth! Let's get together and promote waste reduction and sustainable living. Choose to Reuse coupons will help you get great deals on quality products while supporting local businesses and protecting the environment. Coupons are valid through October 31st at more than 50 local retailers that rent, repair, resell, consign and exchange used goods.
More info...
You have several options to get Choose to Reuse coupons:
CERTs Seed Grant Funding Available
The Minnesota Clean Energy Resource Teams (CERTs) seeks applications for limited financial assistance for energy efficiency and/or renewable energy projects requiring technical assistance. Project funding can support technical assistance services (i.e., labor costs only, such as for a consultant, design professional, installer, or student labor) for projects in all seven Minnesota CERT regions: Central, Metro, Northeast, Northwest, Southeast, Southwest, and West Central. The Clean Energy Resource Teams—or CERTs—are a statewide partnership with a shared mission to connect individuals and their communities to the resources they need to identify and implement community-based clean energy projects. Application deadline is October Friday, October 20th.
More info…
___________________________________________________________________